"A diamond is a chunk of coal that is made good under pressure" - Henry A. Kissinger 
It happens every 365 days. Like clockwork, a new year is born and an old one fades away. Before we race to our "new year, new you" goals and push 2021 to the past, let's take a look at some of the amazing music, events, articles, and accomplishments that 2021 brought us all. I hope these examples inspire families to set new goals together and students to continue reaching higher and higher in their artistic pursuits.
For help with creating a family or individual "Game Plan", check out our article defining how to create a balanced set of measurable goals. These goals can be more than "resolutions." They can truly be a map on your adventure through 2022. Once you have your goals defined, check out "How to Set and Achieve Your Goals" and get started. Don't be afraid to share these goals with your instructor so they can help support and guide you to success. 
Now, back to our 2021 recap…As you scroll through the body of work that was 2021, I hope it washes away some of the doubt and uncertainty that may have colored this last month of the year. Let's remember how far we've come. Let's remind ourselves of what we've already done so we're energized for what's to come.  

SoundLife Artist Highlights in 2021 
Never Too Late 
In January of 2021, we kicked the year off with an interview with our very first all-adult band. They go by the name Never Too Late, which perfectly summarizes their mission and values. This amazing group of parents and friends brought passion and a willingness to learn into each and every rehearsal. Their videos and live performances stand as a continuing inspiration to other parents who might also want to join in on the fun and our younger students watching their incredible example. Never Too Late participated in Virtual Showcase Volume 3, performing a completely live version of "California Dreamin." They also performed for two private events celebrating the release of renowned Chef Katie Chin's Global Family Cookbook.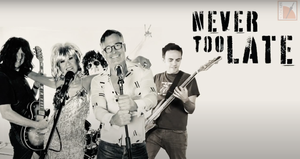 Natalie Bernstein  
In June of 2021, we released an incredible interview with SoundLife Artist and longtime student Natalie Bernstein. 2020 saw the birth of Natalie's passion for songwriting, which continued into 2021. Natalie performed two originals completely live for our Virtual Showcase V.3 and is preparing to perform a collection of new originals at our upcoming in-person Showcase on February 5, 2022. She wrote nearly 100 songs and refined her favorites. She also learned to record her own demos. In October of 2021, Natalie presented her originals to her father who gave her the green light to move forward with complete production on her first single. We look forward to the song being released in 2022.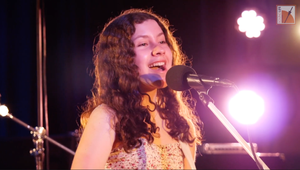 TBD/Vertigo  
The quartet known for many years as TBD had a transformational 2021. They kicked the year off with virtual rehearsals, eventually moving into in-person rehearsals, which led to our Virtual Showcase V.3. For this event, TBD performed two new songs (one cover and one original). Nick Palmer (vocals/keys/guitar) also released a video for his single "Crickets," and Chase Mangum (vocals/bass) released a series of singles and accompanying videos. You can listen to and view all of Chase's work here. In August, Nick moved to New York City for college, and Chase's brother Austin joined the band, who now goes by the name Vertigo.
In September we featured Lucy (vocals/guitar) in an article about her growth in music, on her instrument, and in her band. In November, Chase and Antonio, both seniors in high school, were focused on their college applications. Chase is passionate about attending school for music, while Antonio's passions lie in the film world. Our SoundLife staff participated in backing up Chase for his college audition videos, which showcased his original works. We all had such a blast learning and performing Chase's music. He has blossomed into an exceptional writer and producer.  

Brother 
Currently, Brother consists of two active members, Ralston and Aidan. However, this group started the year off as a quintet and took 2021 by storm. They wrote and recorded throughout the pandemic, sharing files virtually while their coach kept everything organized. This workflow afforded them the opportunity to perform a brand-new original called "The Fridge Song" live for Virtual Showcase V.3, along with a music video for a fully recorded and produced cover version of "Smash It Up" by The Damned. This music video saw the band members demolishing a house, which really did happen and I'm sure will be a memory the boys carry forever. This single is available on all streaming platforms. Brothers Austin and Chase left the group shortly after their single release to focus on school and their personal projects. Bassist Ford followed suit, but still joins the boys live. They are currently seeking a drummer, so if that's you, email us here.   
Rock Mojis/Feedback 
The Rock Mojis jumped into 2021 by preparing for Virtual Showcase 3. Though they lost their original bassist Jamie when he and his family moved up to Seattle, they regrouped with Laurel doing double duty on bass and vocals. The Rock Mojis ended up performing three songs for Virtual Showcase V.3, which is no small feat when a band only rehearses in person once a month and had not performed together at all in over a year. In the summer, they participated in Performance Workshops for Steve and Kate's Camp. These performances gave the band members an opportunity to mentor younger kids and share their joy of playing. In September of 2021, the Rock Mojis took on a new name. They are now Feedback, and with the new name came a new attitude and focus. Feedback performed at the Hesby Oaks "Monster Mash" in October, dishing out a flawless 25-minute set. They are fired up to perform at El Cid in February at our upcoming Showcase. 

Pillow Fight / Sweatervest  
Pillow Fight kicked off the year preparing their first song ever performed live for Virtual Showcase 3. They did a fantastic version of "Lonely Boy" by the Black Keys. In the spring and summer, the band underwent a number of lineup changes. Founding member Hale had to leave the band due to scheduling conflicts, lead vocalist Zoe moved away, and longtime drummer Carter was also forced to leave due to scheduling conflicts. The band regrouped with new members Nate and Jonah, taking on the name Sweatervest. We can't wait to hear them at the upcoming show.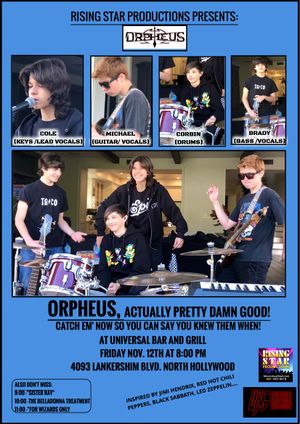 Introducing Orpheus
In the Fall of 2021 SoundLife began coaching a band called Orpheus. This talented quarter has been together for nearly five years. They came to SoundLife with a wealth of performance experience, having played all over Los Angeles, but with the Pandemic came a long pause. When we started working with the band there was a lot of rust to shake off and they rose to the challenge. They wrote new songs, learned new covers, and polished up some of their favorite standards. In November the boys performed a full 45 min set at the Universal Bar and Grill in Studio City. Now they are preparing to perform a 60 min set for a charity event on January 7, followed by our rescheduled Winter Showcase on February 5. Needless to say, these boys are busy. 
Introducing Undefined Rock 
In November of 2021, a new SoundLife band was born taking the name Undefined Rock. These rockers have yet to take the stage, but they will be ready in February for their live debut, and we're on the edge of our seats in anticipation.  
A Salute to the 2021 "Students of the Months" 
Articles from 2021
Sign Yourself: How to Release Your Own Music
Collaboration: Creating Music, Making Friends, and Having Fun
How to Get the Most Out of Rehearsal Time
Linear Notes for the Digital Age 
Learning to Fly: The Power of Belief
Charlie Watts: The Rock Never Rolled
Industry Interviews 
Film Scoring & Composing for Visual Media w/ Dave Lewis (Netflix/Disney)
Auditioning, Touring & Building a Career in Music w/ Derek Frank (Gwen Stefani)
Working As a Sideman, Networking, and Musical Direction w/ Chris Wrate (Kelsea Ballerini)
Student Interviews 
We look forward to creating more content for you in 2022! Be sure to subscribe to our blog to stay updated.