Congratulations to Carter on being selected as our October Student of the Month!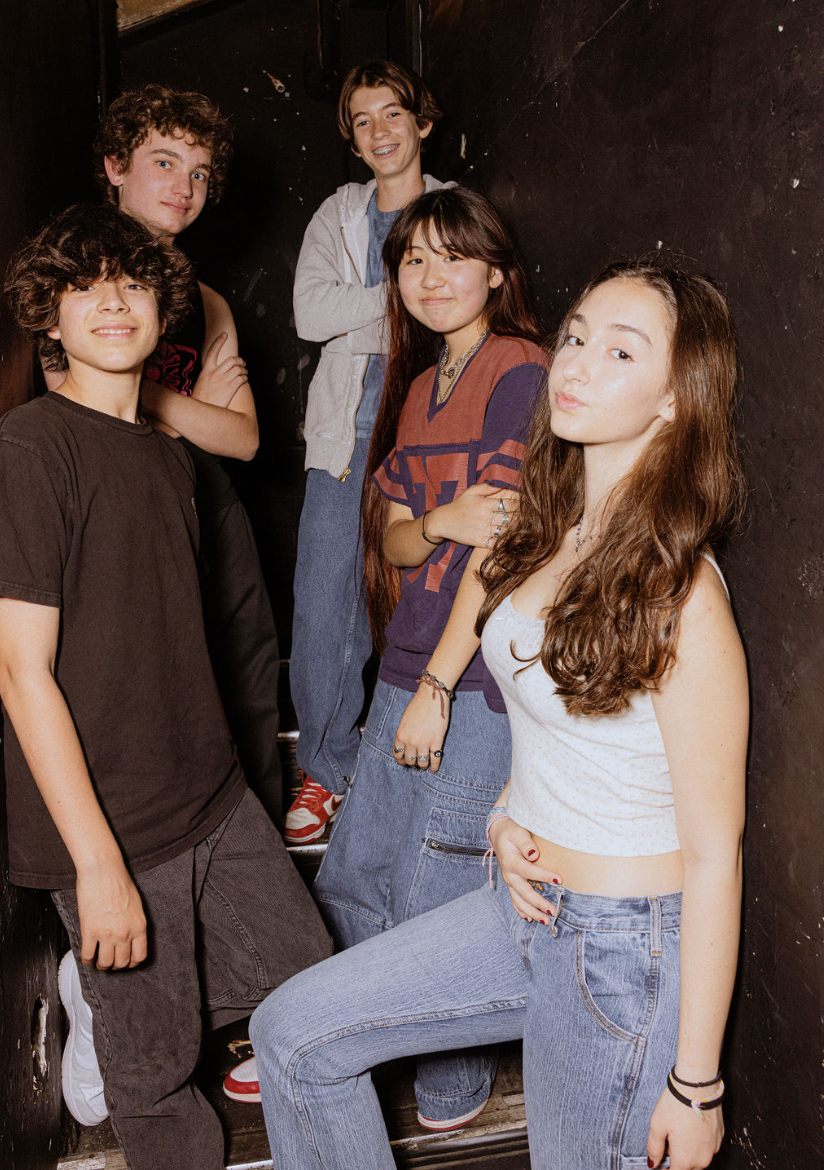 Each month, our team of SoundLife instructors have the opportunity to nominate one student as Student of the Month, and each submission must come with a reason. Typically, students are excelling in their practice, overcoming obstacles, writing / releasing music, performing, graduating, etc. Then there's Carter (pictured on the front left), a legend in the SoundLife family, having been part of the community for many years.
Carter's band, Sunday, performed their first 60-minute paid gig in September. They worked their tails off to prepare enough material, and the event was a massive success. This alone is an incredible accomplishment, and we are all very proud of Sunday. 

Have you ever heard the phrase, "No pain, no gain," or the priceless wisdom of Spinal Tap when they said, "Good Rock n' Roll should hurt!"?  Well, Carter played the entire set with a broken collarbone, which he injured only a short time before the performance. Figuring that Carter would be unable to perform, the band's coach, Enrique, planned to sit behind the kit in Carter's stead. He informed our office of the change and began to make arrangements. When he went to the next rehearsal, Carter said, "No, I'm playing." He and Enrique made minor adjustments to parts, and Carter played through the pain. His courage, conviction, and dedication to his bandmates are characteristics we need to celebrate and share.
Enrique, who is also Carter's private instructor, had this to say:
"I have personally had to get through gigs sometimes, making it work with what the situation presented. Whether it be playing music on a moving and swaying boat out in the rough sea or having a snare drum head break in the middle of the set and then playing the rest of the set on a makeshift snare drum. Never have I pulled off a playing-with-a-broken-collarbone Rambo move like my student Carter did! My props to him for showing his resilience and will to, in a safe manner, work through this tough challenge and have fun doing what he loves." 
On that day, Carter became a professional musician. Not just because of the length of his band's set or the fact that they were paid, but because he lived the one rule every performer understands: "The show must go on!"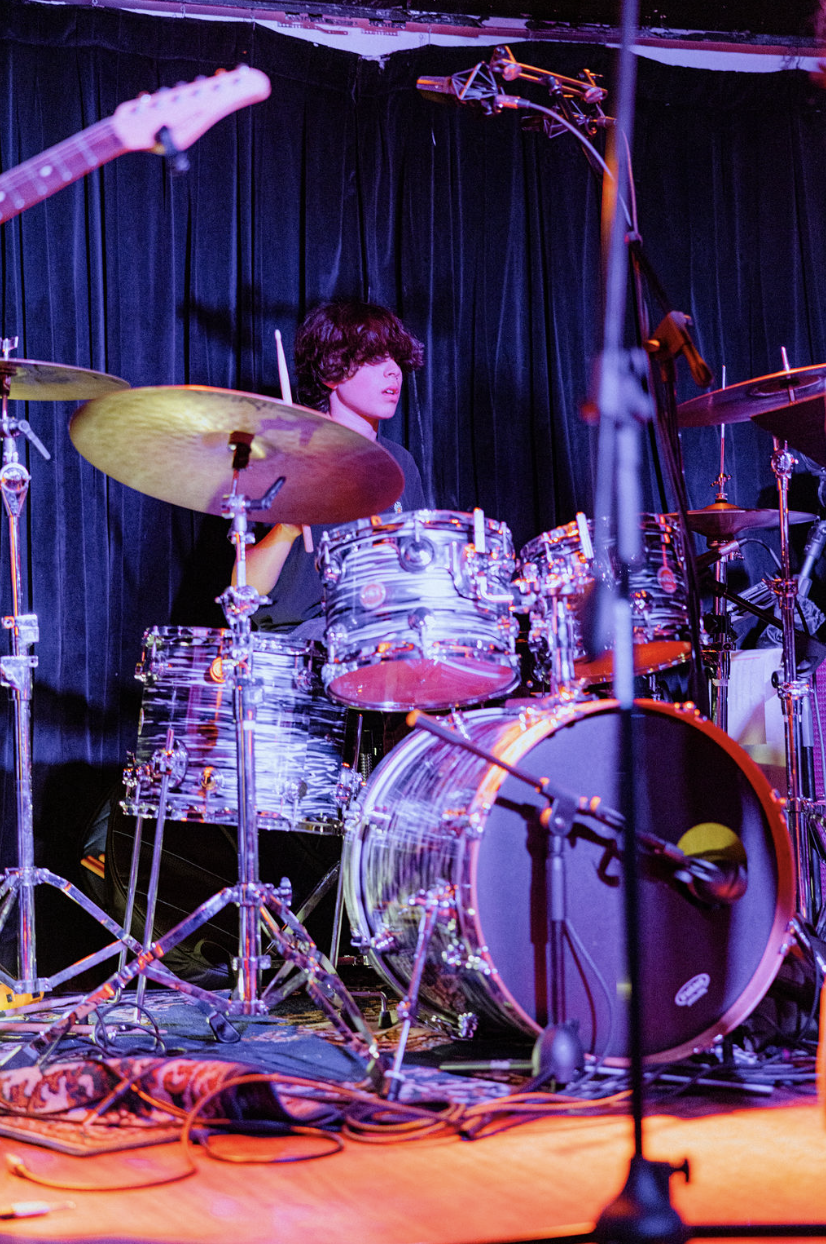 Q&A: Get to Know Carter!  
What do you like most about taking lessons/playing in a band/etc.? 
I've been taking lessons with Enrique for about 4 years and started playing with Sunday the band about a year ago. Even though learning new techniques is hard, I like a challenge in my lessons and the feeling you get when you finally understand it. I love band practices when we all get to hang out and learn and play through songs. We had a really fun show a few weeks ago in Pasadena where we actually got paid to play our music! And I set my drum kit up entirely on the left side of my body to accommodate my broken collarbone. 
What is your ultimate goal with music? 
I don't really know my ultimate goal with music—but hope to keep playing as long as I can, maybe even in college.
Who's your favorite artist/singer/player (and why)?
Danny Carey from the band Tool because of his crazy drum parts. I don't listen to the band very much, but I like watching him play. To be honest, I mostly listen to music I wouldn't play on the drums, more in the hip-hop genre.