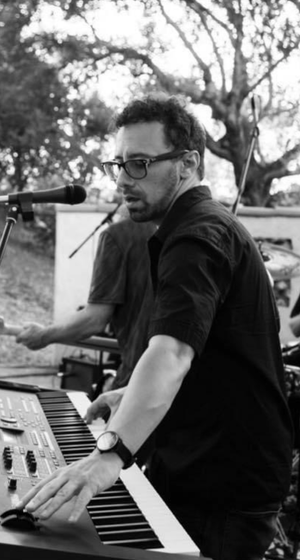 Hello and welcome to another Chat w/ Pros. This series introduces you to amazing people in the music community and the wonderfully diverse places that music can take you in your life. We've talked to session musicians, songwriters, and artists, but today, we're going in a different direction. Today we're talking to a longtime friend of mine, an incredible person named Justin Resnick.
Justin is one of my oldest and dearest friends—someone I've known for more than 20 years. We grew up in Baltimore City together, and music took us in totally different directions. When we were young, we were in bands together. As we grew older, I went into the performing aspect of music, and Justin went into music therapy, which was a place where he really thrived. Justin received his Master's degree in Applied Behavior Analysis and is currently the Clinical Director for a company called Victory Care, which specializes in ABA therapy. Justin's skills include psychology and behavioral analysis, and he specializes in working with kids on the autism spectrum. He has an excellent background in using adaptive and student-led learning to ensure that students thrive and continue working toward specific goals.
Today we're talking to Justin about the role that motivation plays in a student's life (especially in the beginning) and how important it is to have mentors and guides along that way to ensure the path is navigated well. We talk about using music to help raise up young people who are freer, more empathetic, creative, empowered, and in tune with the world. Let's jump right into our conversation with Justin Resnick. 
— 
Chris: Alright, I'm here with Justin Resnick, one of the oldest and dearest friends in my life, and we're here today to talk about how music can impact your life and the places it can take you. We're always trying to think outside the box. We're always trying to expand people's imagination in terms of the role that the arts, in general, can play in a child's life and how that can manifest over time. Justin and I met when I was only 13, I believe. And yeah, you might know better than me. We've been on this incredible journey together, and somehow from Baltimore, Maryland, where we grew up, now we live just 30 minutes from each other here in Los Angeles. Justin, if you don't mind, give us a little bit of history. How did you find music? How did it find you, and then how did that get you here? 
Justin Resnick: Oh, wow, and thank you. Yeah, it's a pleasure to be here. So music was always a part of my life. My father was an avid musician. Our fathers actually knew each other and played together a little bit, but when I was a kid, I just loved rock and roll very much, and nothing made me feel quite as good. I started with the marching band and the orchestral middle school band, but eventually, when I discovered that I could also play rock and roll with my friends, that just became a major passion for me, and it was a very rewarding experience, and you know, you were there. 
C: I was there; I think I remember now that I saw you perform at a church solo, just you on piano, before we ever started playing music together. I went to see a show, and I think Ken, who was a mutual friend of ours, was supposed to be there and he bailed on me at the last minute, so I was there by myself. I remember that, and I remember being so impressed because I couldn't stand up in front of people and sing at all. Nothing would have scared me more than that, but you were fearless. At that time, you were totally fearless. 
J: I'm glad it appeared that way. It was terrifying. I remember that show at the church. It was my first time playing by myself in front of people. I saw somebody do it, and he was very inspiring. His name was Tim K, but I tried to model myself a little bit after him and insert elements of my own style, and that was it. I definitely felt the fear, but it was a great experience, and yeah, you can play music by yourself. You can play with others. It's flexible that way. 
C: So to fast-forward a little bit, when I was probably 15, I was in a band with Ken, the same mutual friend of ours, and he was in a second band with you called Latchkey. Way back then, Latchkey, from my perspective, was like an evolved version of our band—better songs, more thought-out songwriting in general. And I remember being kind of enamored by the band with Ben and you in it, and going to see you guys, I was like, "Oh man, I wanna be in that band." 
Then I think further down the line, you came to a birthday party of mine, that was maybe my 15th birthday. You could drive because you were a little older, and you came down in your car, and I remember you got out of the car. This was a Geo—they don't even make those cars anymore—and it wasn't like a cool car, but it was a car and nobody else had a car. You had one, and that's all it took. You got out of the car, I was like, "That's what cool looks like. Oh, man." That's how I felt back then at 15, and since you were a little bit older, again, I thought, "Man, he can drive, he's got this great band, and they've got a record." At the time, you guys had done a record with Mike Rocco, I think. 
J: Yeah. That's right. We made that first record at Mike Rocco's house in his studio, and we spent a lot of time on those songs. We rehearsed them obsessively, and we really polished them to the point that we felt we were ready to do it. Of course, I look back on it now, and it's mostly for nostalgia. In our musicianship today, we would probably do things a little differently than we would have back then, but at the time, that was our capstone, the greatest product we could make at the time. 
C: Yeah, and it showed for all of our ages that it was a more mature thing than what I was musically capable of at the point, and I remember when I heard that, it planted the seed. I said, "I'm gonna be in that band one day." And as fate would have it, that is how it wound up. Justin and I joined a band, a further down-the-line version of that band called Verdict. And then we were in that band for many more years. Just recently, our friend Ken gave us this gift of the album that we made when we were like 16 and 18 years old or something. He put all of the tickets on the back, the tickets of all of the shows that we had played when we were kids, which is so cool because we had played tons and tons of concerts over the time from ninth grade till we graduated from high school, and he kept all of those tickets. So we have the dates, we know exactly when they all happened and who they were with, and there was a flier on there with a ticket next to it. July 23rd was the date, and it was the year 2000. That was the very first show at the Record Theater in Baltimore where Afterlife played, which was my band, and the opening act was Latchkey, which was your band. That was the first show of many, many, many shows. But we have that flier, we know that date. And I just think that's so cool. 
J: Yeah, that is a time capsule. I love that. 
C: Twenty-two years ago. So we fast forward now, I graduate from high school, you graduate from high school, we go our different directions. Then what happened? 
J: Well, when I was studying Music, I was also very interested in psychology, and that led me to combine the two and study music therapy. And as a career, music therapy never quite worked out for me, but I found a passion for therapy in general and in psychology, and I found that I was talented in terms of behavioral psychology. And many years later, it's been 14 years in the industry for me now, I'm a Clinical Director for Victory Care, and we provide therapy services to children with disabilities, and basically, we help parents teach their kids how to talk and to cope and to learn. 
C: That is so inspiring. So when we're talking about this age bracket, most of the students that we interact with through SoundLife are between the ages of 8 and 18. From your perspective—in terms of communicating and instilling inspiration and motivation in kids when so much is changing in their lives, they have so many events going on, they're being pulled in so many different directions, and especially now with social media and a lot of distractions going on in the world—how do we relate to kids, how do we talk to them, how do parents relate to their children?
J: That's so individualized. It's so individual, one has to really know the child and know their interests and the personal things about them in order to relate to them best. Especially at those young ages. So I think that coming from a perspective of "when I was your age...," it doesn't really resonate with children because it just doesn't feel like what they're going through in their life. So I would say that when relating to children, know their interests and use that to your advantage. To talk to children of that age, the best thing is to know their interests and relate to them on their level, take an interest in their interests, know what they're about, and listen to some of their music. Experience some of what they're going through, and listen to some of their drama. When you build that rapport and children feel like they can trust you, they are so much more likely to listen to you. 
C: Absolutely. If we paint a picture of a very first music lesson, someone has gotten very excited about learning the piano or the drums, and who knows why?. There are so many different stimuli that come into our sphere that say, "You should do this, try this, try that." Sometimes it's our parents pushing us, but sometimes kids go to their parents and ask for something, and the parents have no idea where it came from. But let's paint this picture of a very first lesson. How can a parent be involved and engaged, but not overbearing, to help stimulate that inspiration and that motivation and keep it going? 
J: The first thing is to notice those little incremental units of further success and to be genuinely impressed by that. It's very easy to see that progress is being made and to want to push that child to the next level, but take a moment to acknowledge that incremental progress that your child is making. So if they play that chord just a little bit clearer, let them know that it sounds more crisp or sounds better—whatever language it is that you use with your children. And before pushing to the next level, let them digest and revel in what they've done.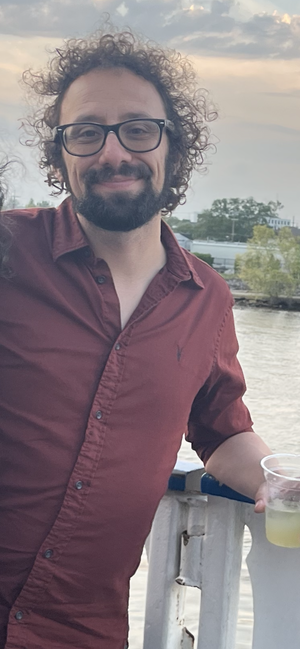 C: I agree with that. I think that the reward system is very, very important, and acknowledgment is very, very important. I think learning an instrument is not always instantly gratifying. You think in your head, "I'm gonna learn to play guitar, and maybe in a week I'll be able to play the guitar and it'll sound like what I hear." But it takes some time. It takes a lot of baby steps, and acknowledging those steps is so important. One of the things we try to do is, if you learn to play "Twinkle Twinkle Little Star," and that's what you know, perform it for your parents, share it with your parents. Sometimes the kids are obviously nervous about that, or they don't think it's as impressive as it is. They don't realize not everybody can do that. Tons of adults can't do that, and we want the kids to share it, but then the parents go the next step by setting up an environment where they're there 100% present and attentive and listening, I think that goes so far. "Twinkle Twinkle Little Star" becomes chords, and chords become songs, and songs become bands, and bands have shows, and that does tend to have a compound interest effect over time. How we begin is the most important because that inspiration is fragile. Who quits after six months of lessons? Most people. 
J: You're absolutely right. It's those seedlings that need to be rewarded. One of the comments about motivation that I studied is rewards commensurate to effort. So setting up that environment where you can listen to them and be fully present, that's the pay-off that any child who wants to be a musician is looking for. So as parents, you should give that to them right away before they lose their motivation. 
C: Absolutely. Let's say you're looking at it from the student's perspective. And maybe they're further along. They've already been playing for quite some time. They've got some facilities, but they've hit an inspirational wall. They have no application for what they're doing, and they've lost touch with why they're doing it. What would you suggest for someone in that position? 
J: Well, first, I would suggest trying not to get to that point as much as possible. You want to keep that connection to what it is that you love about music in the first place. When you lose that connection, your music actually doesn't even sound as good anymore, even if you are technically proficient and you've met all these milestones in terms of chords and scales and arpeggios. So first, I would say try to avoid that. But if you do get lost, then I think it might be a good time to try something totally new, maybe a different song, maybe a different genre, maybe even incorporate a different instrument and see if you can find something that you can incorporate into your music. 
C: I think today with YouTube, the videos and tabs that are available and the myriad of other user-generated resources is amazing. A student who is motivated and disciplined can teach themselves a lot of different things. We believe with SoundLife that having a guide, having a coach, having someone there that is on the team helps organize all of that. We believe marrying inspiration to work ethic under the guidance of someone who has been there before is a recipe for success. What are your thoughts regarding that? 
J: Well, I can't agree more. And SoundLife has become so much more than a company that provides music lessons. That personal investment and that presence of a caring person that inspires is—it's a complete game-changer. And I think that any great musician can look back on somebody that provided them with that. 
C: I think that's why we're here. I know for me, I can think of those people immediately. Their faces are right there, never far. And it's not just music; it's teachers, teachers in general, that had that impact. They're always right there. Their voices, their inspirational quips that they came up with, they're always right there and very present. 
Justin, you and I had totally different musical upbringings. I always find that to be interesting too. Because there's no one linear path. My father was a trained classical and jazz musician. Consequently, I went through a more formal approach to learning to play. And there were some wonderful things about that. But there were also some limitations. From a methodical standpoint, I had creative limitations. But you, from my perspective, were always kind of creatively unleashed. When we're teaching kids, where is that balance between formality and creativity? And how do we marry those two, so that we still instill discipline and those things that come from a typical pedagogy? 
J: I had a piano teacher who noticed that I was doing whatever I wanted with all of the songs. And he was pointing out that what I was doing sounded good. And it was creative. But there were elements of these songs, skills that would come from learning them the way they were supposed to be played. And so he designated certain music for me to play by the book and certain music for me to make my own. And he did provide me with an ear to listen to that music that I wanted to make my own. And that was the part that was a little more rewarding for me and came a little bit more naturally. Then he also pushed me to put the effort into perfecting some things that were going to make me a better technical player. So the word that comes to mind is balance. 
C: That is the same word that was coming to my mind when you were saying that. It's give and take, being flexible. Each case is unique. And things change all the time. And so being in touch with your child's interests and what their teacher is working on with them and being able to pivot. We tell that to our teachers too. They have to be able to switch things up. Like what you're saying, you were struggling with one thing or doing things outside of the box. Instead of the teacher saying, "No," the teacher opened up another door for you. So you felt supported and heard. And I'm imagining that kept you going. 
J: Absolutely. It kept me in that place where I was being rewarded. And it was easy enough that I was not losing my motivation. But there were also elements of my lessons that were difficult enough that I was growing. 
C: Yes. And growth isn't linear. We can learn all of the modes and scales that are on an instrument. And we could be very proud that we know all of these things. But what about all of these other elements of music, and how connected are we to those things that we want to be able to do? How much closer are we to doing that? That's tricky to balance.
When we were kids, we had this band. And I did listen to our vinyl that our friend gave us. I could listen to it on repeat. I just think it's so cool that we have this thing from 22 years ago or whatever. And I'm listening to it thinking, "These are fully thought-out songs." They do sound dated now because this was the end of the '90s, but these are fully thought-out songs, recorded in a studio, performed live by 15-year-old kids and 16-year-old kids, and where we didn't use any digital things to fix pitch or timing. There's no pitch correction. There's no punching in and out. These are live takes. We recorded to two-inch tape. I don't know if you remember that but we recorded to tape, which doesn't even happen now. 
I think through that process. We had a natural discipline to rehearse, to promote our shows, to book shows, to record, to make a record. I think in today's era, that's much more challenging for kids. We are working to still provide that and create space for that. What are your thoughts on the difference between what we went through when we were kids versus what is existing now? 
J: Well, I think that that feeling of playing music and it sounding good is a little bit more accessible with a little bit less effort now. In this current world, where everything that we want is right there in our pocket, and so much satisfaction available, it's difficult to imagine children having the same amount of discipline to go the long way and to really work on something and perfect it. So I would... Whatever someone's mode of creating music, I would just encourage them to treat their music as though it's something that they are nurturing and don't lose focus. And don't move on to the next thing too quickly. Because you might be able to develop something really great if you take the time. It's very hard now for people to take the time. 
C: Yeah. But I do think what we find is that when kids connect with something, and again, you gotta move around and look for it, find it. But when they do (find it), they tend to go all in. Then they are supported by those resources. Because again, it's on their phone. It's on their computer. It's accessible. And a lot of times it's free, they can go very deep, just getting that connection. Then it's up to their village to provide the support system—parents and teachers—giving them the resources to follow that muse.  
Another thing that just came to my mind is when we were performing as kids, and even now to this day, when we hang out with our friends, performance is such a big part of our lives. Performance is probably part of our lives even in our regular jobs, even in your job. We don't think about it in the same way. How much did the experiences you had when you were a kid, performing on stage affect your life over time? How much does that influence your daily life now, even though that's not as much of a part of it? How much does that still affect you to this day? 
J: I would say that your personality is your most valuable asset. And when I look at myself as that 15-year-old kid playing shows with you, I'm still that person. And I'm proud to be that person. I might not tell everybody those stories. But I still show up as that person, even if I'm doing something completely different. And my unique perspective is what makes me valuable in my field. I think that the people I know that came from a different background, they utilize what they do as well and what they've been through in their story. This is the equation of you. It brings a different perspective to anything you do, whether it's professional or just in relationships. 
C: I agree with that. Now, one thing you did from a very early point, and still do to this day, is you sing. You sing and you play. And you're pretty fearless about trying things, learning songs. And you have this crazy catalog or ability to remember lyrics and melodies and things and chord progressions. Your brain is wired in a way that you can hold on to a lot. So do you think starting early had a huge effect on you in terms of not being afraid to do those things and perform in front of people and sing and learn songs? 
J: I'm sure that starting early was better than starting later. But I think I've known a lot of great musicians who started much later, and that aspect of encouragement from all of the people around them is even more formative than your development from a young age. So I would say it's never too late to begin to learn, just as long as you have that inner reward happening. 
C: You've got to have a community that's supportive of what you're going after. I know to this day, when we are all together with our friends, we still play, and we still sing songs, and somehow we've curated this environment where it feels safe for people to do that. No one seems to feel like they're gonna be judged or critiqued or anything like that. It's open. And I think that is probably a stimulus for kids, too, to find. Everyone's so scared of what their friends are gonna think or their peers, and cultivating an environment where you can safely try and express yourself, and it doesn't have to be perfect, and it doesn't have to be anything. It just has to be. 
J: The thing that comes to my mind is that the people who are encouraging you—whether it's in music or otherwise—those are the people you should be around. 
C: Yeah, I couldn't agree more with that. How do we talk to someone to help them on their journey without dictating to them, putting pressure on them, or placing our own fears on them? How do we relate in a way that creates an environment for them to thrive? 
J: Well, I'm not here to repeat cliches, but they are cliches for a reason. So first, seek to understand before seeking to be understood. Listen actively and get to know what the person that you're trying to help is trying to say to you. And when you do come from that place, then I think you are more able to relate to the person. But really trying to understand that [it] sometimes means being present, listening. It might mean that when your kid is at school, you listen to their music and get to know what they're into and find out about their friends. 
C: I don't know if you did this with your mom, but did you listen to music in the car on the way to school? 
J: We listened to music in the car on the way to school. I really remember when I was in bed and she was cleaning up, and there was always Aretha Franklin, Sting, Bonnie Raitt, Paul Simon. That was how I went to sleep at night. 
C: Wow, that's awesome. And that soaked into you, right? Were you inquisitive? What is this? Who is this? What am I listening to? 
J: I was. I was, especially with certain artists, I really wanted to know more, and I would turn it on myself. Just a handful, yes. 
[laughter] 
C: And did your mom come to your shows and performances and things that you were involved in? 
J: 100%, every performance, my mom was there, and certain other people in my family. They were always right there for anything that I performed, any baseball game that I played. Having that level of encouragement at a young age and throughout life was completely formative for me. I'm very lucky. 
C: As parents, we're always busy. We have so many things going on, and usually, when we're at one activity, we're already thinking about the next activity we have to get to. Or if we have an activity during the week, we're thinking about how we're gonna get off of work and get back to work and how we're gonna make up for the work that we missed. It is difficult to be at everything all the time. And I suggest to parents, if one parent can't be there, there's always a family friend, an uncle, or a cousin or a relative that can be there. And having somebody there, no matter who it is, showcases that. It helps the child—it helps the person that's participating in this event—feel that sense of support. It could literally be anyone that knows that child and has that relationship, which takes a lot of pressure off of the parent trying to be everywhere at once, which is impossible. 
J: That's right. But just knowing that somebody at your performance is on your team, you'll perform better, more confidently. 
C: You will perform better. We all know that feeling of looking out behind the curtain to see who's there, and sometimes when the room is empty—because we've all played empty shows—it's not a matter of how many people are there; it's who. And an empty room full of five people that are there for you—it's a powerful, powerful thing that does a lot.  
Thank you so much for taking this time. I know that you're super busy, and I appreciate you taking the time, but I also appreciate what we've shared today. I hope it helps parents—and I hope it helps some of our students as well—try to create an environment where we can continue to stimulate this creativity, continue to inspire kids who are in that beginning stage of learning, and hopefully get them over that hump. I think you would agree that the first hump is the hardest one. 
J: Absolutely. The hardest part of the journey is the first step. 
C: Yes, I like to always say, "You don't have to be great to start, but you've gotta start to be great." But that first bit is really hard, and statistically, for all music-related things, we know that there's that drop-off in the very beginning. And when we do first lessons with students, it's always great excitement in the first lesson, maybe the first two lessons. And then, if we don't immediately meet that with an action plan in terms of goals being set and support in place, it starts to wither away. As a parent investing in music lessons, there's the financial investment of it. You don't wanna see that investment not rewarded and not gain interest over time by seeing your child having fun and gaining a new skill. But on the other side of that, you truly—and I now know this as a parent—want to see your children thrive. So I do think that as a team between whoever the music educator or the teacher is and the parents and students, all together having a game plan of support, I think that makes all the difference. We would have far more artists and musicians and creative thinkers in the world if more people had that support system in place. 
J: You're absolutely right. It starts with rewarding those—recognizing and rewarding those small incremental milestones of success. 
C: Alright. So parents out there, the next time you hear a little bit of "Happy Birthday" or "Twinkle Twinkle Little Star" or "Ode to Joy," you get your round of applause ready, standing ovation, and celebration because that—as small as it sounds—is a monumental thing. Alright, thank you, Justin. 
J: Thank you.
---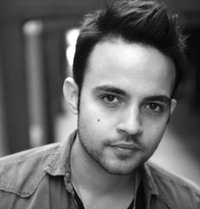 Interview by Chris Vazquez, Founding Partner of SoundLife Music Academy and a professional session musician in Los Angeles, CA.  At SoundLife Music Academy, we make it our mission to continuously bring valuable, exciting, and helpful information to our students. One of the most valuable things a developing performer can learn is that working in music is so much more than just one single path. This interview is part of our ongoing interview series with professional musicians from all avenues of the music industry, where they share stories of their own personal paths to successful and rewarding careers in music.