Collaboration—it's not new. In fact, it's retro. It's a novel idea we've been hearing since early childhood, but now it has new meaning. Now it's "cool" all over again.
As defined by Webster, collaboration is "the process of two or more people working together to complete a task or achieve a goal." This is, of course, deeply embedded in our everyday lives. Rarely do we ever get through an entire day without some form of collaboration. It is the proof we need that we are, in fact, stronger together. From the gas we put in our car to the groceries we buy to the beaches we enjoy and everything in between, they exist through collaboration. Our mail, our email, our phone, our streaming networks...everything through collaboration.  
So why is this concept retro? Because today, collaboration has a whole new life in the wake of spending a year learning, working, and living behind computers. Yes, we also miss school, live music, and spending time with our friends and family near and far, but what have we learned? What will we carry with us after life returns to some form of "normal"? We believe it will be the collaborative spirit and endless possibilities we've spent the year tapping into. 
We often say music is a team sport, and it's the truest statement ever. Just like athletics, musicianship teaches us how to work together to achieve common goals. It is a purely collaborative process, even from the very first lesson. In the beginning, the collaboration happens between the student, the teacher, and the parents. As time passes, this network expands further and further until there is a village, if not an entire city, of people all connected in some way as they work to achieve common goals together. 
In 2020 we had to quickly learn how to see our social limitations as an opportunity to connect with each other in a new way—to create online—which in turn opened the door to limitless possibilities. Below is a list of just five of what could be an endless list of ways that musicians are now collaborating that they weren't taking full advantage of before. 
1. Writing Sessions Online 
Whether it's on Zoom, FaceTime, Microsoft Teams, or Google Meet, musicians are writing together online in ways they hadn't previously considered. Artists, producers, engineers, and music teachers are screen-sharing straight from their Digital Audio Workstation (DAW), such as Logic, Pro-tools, and Ableton, to build out sessions and hear parts. To work around latency and audio quality problems, musicians have found their way to Audiomovers, which allows you to stream HD audio straight from your DAW.  
Writing this way allows everyone to contribute to the song from wherever they are in the world. They can record their ideas from their home, bounce them out, and send them to one another in minutes!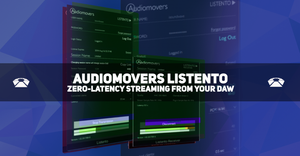 2. Recording Remotely 
Remote recording certainly is not new, but it's absolutely taken on a whole new life over the last year. Bands and Songwriters of all styles, genres, and experience levels have created finished projects entirely through remote recording. With superstars like Taylor Swift and Sir Paul McCartney even writing and recording entire album(s) in 2020, it's no surprise that other artists have been creating through remote recording. 
It seems the quality of digital audio came of age at the perfect time to make all this possible. Plugins are now so authentic that many musicians can get the sound they're searching for right from their computer without the massive amplifiers or larger live recording rooms. This means more collaboration and more music.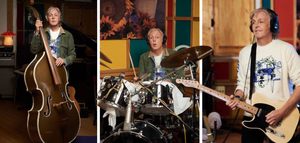 3. Video Creation 
So many videos! From Zoom performances to editing collaboration videos to narrative style music videos, 2020 was very much the renaissance of the music video. At SoundLife, we embraced this idea very early on, first by assembling live performance videos for students, and then by doing all-out creative music videos for our 2020 Virtual Showcases. The result wasn't just some cool videos; it was, in many cases, professional-level certified art. We couldn't be more proud of the work our students did on these various projects this past year, and even we were blown away by the concepts and ideas we saw!
What musicians learned was that video creation is easier than it's ever been before. Between our computers, phones, and tablets, we can truly bring any vision to life. This empowering realization will be a cornerstone of the creative process for artists moving forward.  
4. Creating All-Star Bands 
Have you ever wanted to be in a band with _____? (Fill in that blank with anyone, and now it's possible!) Over the last year, we've seen more "supergroups" than ever before. Remember the Post Malone virtual show with Travis Barker? That was pretty darn awesome.  
If you want to create with someone, there is truly nothing stopping you. Before, maybe you weren't in the same city, or your schedules didn't align, or you didn't know one another. Now it's at least possible to reach out, connect with someone, and create with them no matter what. Do you want a certain musician to play on your track? Go to their website, hit the contact button, and let them know. They'll tell you what it costs, and within a short period of time, they'll be on your record. It's a whole new world of possibility that's no longer limited by geographical proximity or location.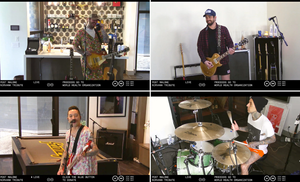 5. Sharing Information  
Information is priceless, but creatives certainly decided to monetize it in 2020. Every musician seemed to be working on their YouTube channel and subscription services. Truth be told, there are many questions and answers, and over the last year, people on these two opposing sides have been laser focused in connecting with one another.  
Whether it's lessons on recording, playing, mixing, mastering, or everything between, the answers are out there, and they are clearer and more organized than ever before. Our favorite part of seeing so much educational content created is that we now have more resources available for our students. We've also loved the whole concept of "lesson swapping." Through Zoom, you can exchange information with someone with little effort from either party. All you have to do is find someone you can barter with and exchange guitar lessons for drums lessons, English lessons for Spanish lessons, or marketing lessons for recording lessons. Prior to 2020, this happened all of never. 
The point of all of these examples is that music students should't be boohooing over not being able to see or play live music. We all miss live music, of course, but we're also thrilled by all of the new doors that are forever opened by this experience.
If you're struggling because you used to feel connected with your bandmates or school band, or loved being around other like-minded peers, then email us at info@soundlifelessons.com and let us help! We've made it our mission and a cornerstone of our program to connect students with one another so they can create projects together online. If that's not up your alley, then just message some of your friends that play music and say, "Hey, do you wanna have a writing session over Zoom tonight?" You might be surprised what comes out of it!