Congratulations to Aidan on being selected as our  
July Student of the Month!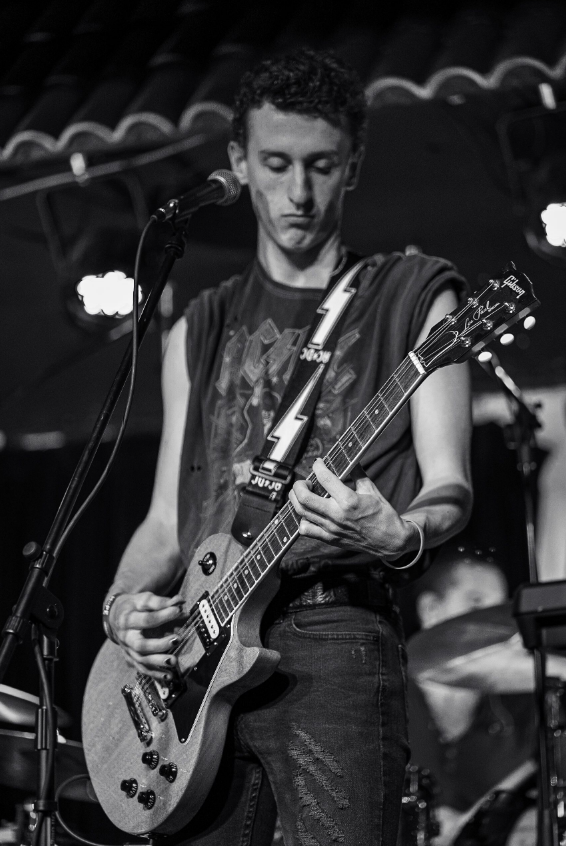 This month we celebrate and say farewell to Aidan, a pillar of our SoundLife community. His humility, empathy, and positivity have helped influence and inspire our community over the last four years. 
Aidan came to SoundLife in 2018 as a voice student with our instructor Mark. He went on to join the band Brother under the guidance of both our Program Director, Chris, and our instructor Sam. In this band, Aidan formed a strong bond with his co-captain, Ralston—writing, performing, and recording multiple original songs and interpretation of covers. Aidan also worked with our instructor Christa and eventually added the guitar and keyboard to his toolkit of skills. 
At his first Showcase appearance, Aidan calmly walked on stage after another performer's set. Without prompting, he thanked the other performer for his bravery and for sharing funk and Latin music with everyone. This single act exemplifies our core values of kindness and inclusivity, and it showed everyone how to take a simple action toward lifting someone else up.
Since his first performance with SoundLife, Aidan has grown in strides. His sense of songs, his strengths, and his songwriting developed with every passing month, as did his confidence and enthusiasm. For his final performance, Aidan chose "Fix You" by Coldplay, along with Foo Fighters' "My Hero" as a tribute to the late Taylor Hawkins. "Fix You" perfectly captured his journey with SoundLife, bringing it from the first performance, through the pandemic, and back to the stage full circle.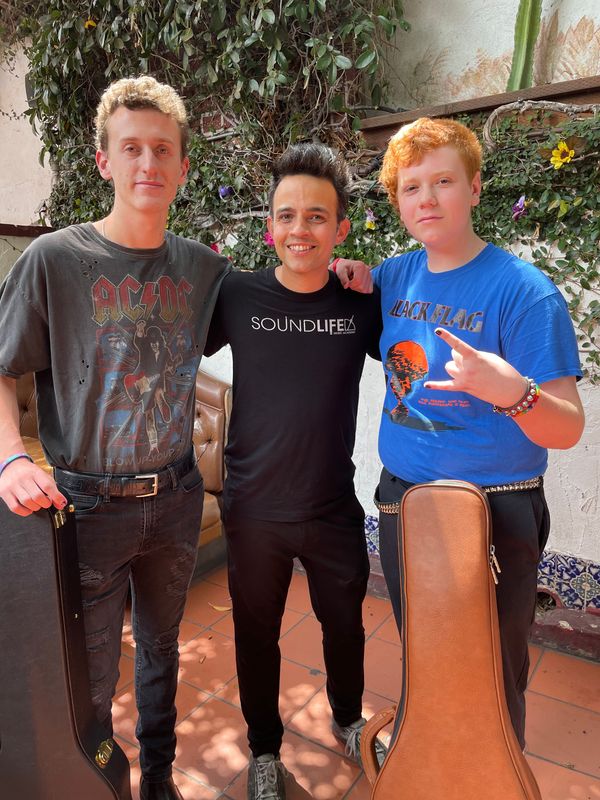 Thank you for choosing SoundLife to be your musical community, Aidan. We wish you the best of luck in everything you do!