Congratulations to Stella on being selected as our   
June Student of the Month!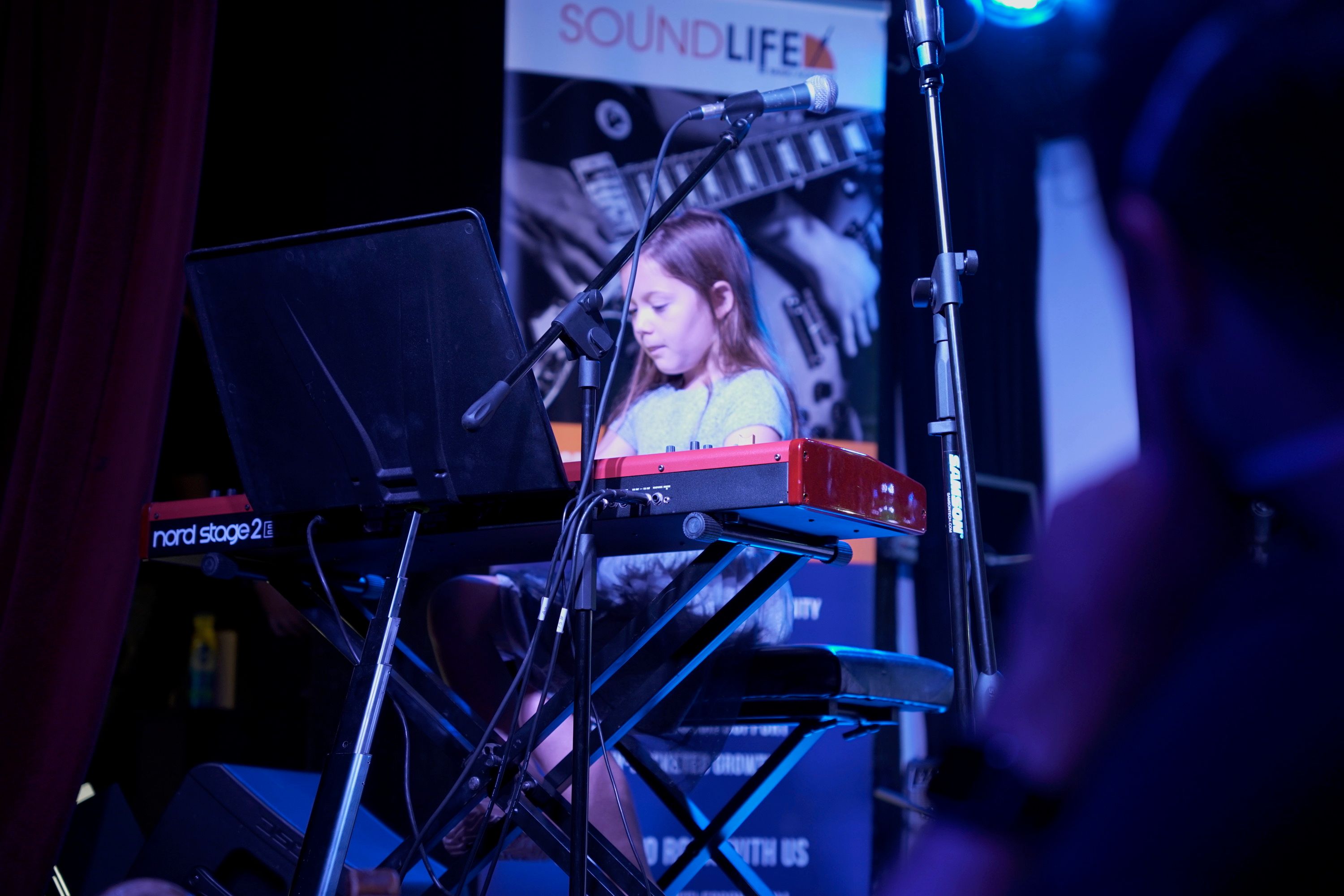 On June 4, 2022, Stella took the stage for the first time at El Cid in Hollywood / Silverlake for our Summer Showcase. Her poise and focus were incredible as she sat down at the keyboard and treated the audience to a beautiful rendition of Tchaikovsky's "Dance of the Sugar Plum Fairy" from his Nutcracker Suite.  
That day also marked another first. It was the very first time she met her teacher Christa in person, having only had online lessons during the pandemic. Stella began lessons in 2018 at the age of 5 with Enrique Lara. Typically we suggest waiting until 6 to begin piano lessons, but immediately Enrique remarked about her wonderful attitude and the fun she was having in her lessons. As time passed, Stella progressed and participated in our Virtual Showcase V.3 in the Summer of 2021.  
Stella eventually outgrew Enrique's ability on the piano, as his principal instrument is the drums and he works only with beginner pianists. Stella began lessons with Christa shortly after, and with such a strong foundation, Stella's progress as a pianist finally got to shine under the light of the stage. We're so thrilled to see Stella's growth and determination. Congrats, Stella! We can't wait to see what you take on next.