Congratulations to Zoe on being selected as our 
April Student of the Month!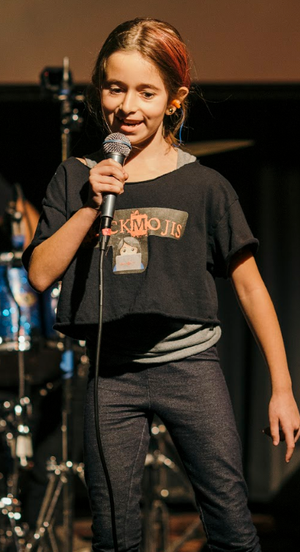 This month we're celebrating Zoe as our SoundLife Student Of The Month, while at the same time wishing her entire family a safe and successful move from Los Angeles to Seattle! 
Zoe is a piano, guitar, and voice student studying privately with Blake Estrada, and also working in her band Pillow Fight with Band Coach Enrique Lara. She's also a former member of the band Rock Mojis. During her time with SoundLife, Zoe has performed on stage at multiple live Showcases, and in the last year, she participated in both of our Virtual Showcases.
Zoe is a joy to work with! She is funny, creative, hardworking, and has grown incredibly as a performer over the years. Zoe, along with her older brother Jamie, who is another recent Student of the Month, will be greatly missed. 
Though they will continue with private lessons online, their presence in rehearsals always brightened the room. It won't be quite the same without Zoe or Jamie. From all of us at SoundLife, congratulations on the big move, and we wish you all the best!