Teacher Feature showcases the incredible journeys and accomplishments of SoundLife mentors that you may or may not be familiar with, but should be!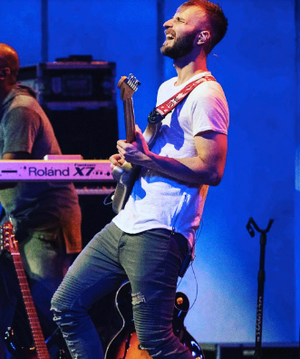 It's hard to hear Eric Potapenko's story and not start shouting "Cleveland Rocks" at the top of your lungs. Eric's journey to Los Angeles and into the SoundLife community is one that resonates deeply with our history and mission. It is a similar story to many musicians: Boy has a dream, works hard, outgrows his surroundings, moves to the big city, works his way up, and on the story goes. But, what makes Eric's story special is his connection to his own inspiration. His passion is still alive and well, growing all the time. He has a deep reverence for his own mentors, teachers, and peers. He has cultivated an ability to set specific intentions and bring them to life. 
Born in Cleveland, Ohio, Eric began playing the guitar at the age of 10. What was his spark? It was the mind-bending sounds of guitar virtuoso Joe Satriani on his album "Engines of Creation." In the guitar world, this is a classic album—approachable, but ambitious and beautiful all at the same time. From that spark grew a fire. Eric began his obsession with the guitar, learning first from his father and then from neoclassical shred master Neil Zaza, who is from Akron, Ohio.  
Before graduating high school, Eric had already formed his own instrumental progressive rock band, released multiple full-length albums, played shows all over the area, and even opened for the legendary prog band Dream Theater. In 2007, Eric's band won the High School Rock Off competition and accepted their award at the Rock & Roll Hall of Fame.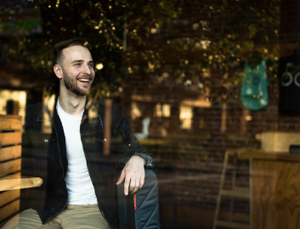 Eric received his bachelor's degree in Education with an emphasis in Early Childhood Education and Teaching from Baldwin Wallace University in 2013. As a result, he is not just a musician who teaches. His approach with students combines passion with process. He knows how to talk to and connect with students to get results.  
After college, Eric dove into both songwriting and working as a sideman/session musician. These two wildly different worlds broadened Eric's skills, making him a highly sought-after player once he relocated to Los Angeles. On the songwriting side, Eric has released multiple singles, including his latest release "Ghosting Me" under the artist name Potz. Through songwriting, Eric acquired a vast arsenal of knowledge about singing, production, engineering, and sound design to go along with guitar playing.
As a freelance guitarist, Eric studied the best to ever do it, such as Paul Jackson Jr., Steve Lukather, and Brent Mason. Following in their gigantic footsteps, Eric built a foundation of friendships within the Los Angeles music community, leading to sustained success. He has shared the stage with massive artists such as Adam Lambert, Lizzo, Ledisi, Stephen Puth, and Jade Novah. Eric's long and steady growth as a sideman showcases his work ethic, expertise, and ability to be a great hang within every team.  
SoundLife is grateful to bring Eric's expertise and experience to our community. He is one of those special individuals who has made and continues to turn dreams into reality. This makes for the best possible mentor. The best teachers are the ones who never stray too far from their spark, are still dreaming, and constantly reaching higher. They see themselves in their students, wishing always for their success, their growth, and their excitement. 
Eric is available for Guitar, Bass, Production, Songwriting, Voice, and Band Coaching.