Congratulations to Kamayo on being selected as our  
September Student of the Month!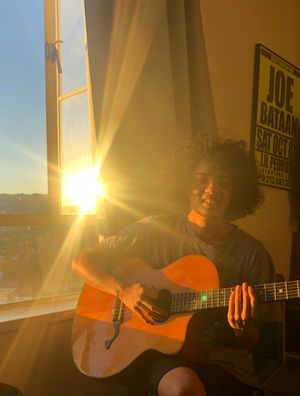 Kamayo has been part of the SoundLife family for over a year, studying the guitar under the guidance of Enrique Lara. According to Enrique, Kamayo began making rapid progress from the start. He is a very dedicated student, and his attendance alone is something we rarely see. Currently, his attendance is 89%, having only missed six lessons in the last year. 
Kamayo's passion and discipline make for a strong combination. He has already transitioned into initiating new challenges for himself. Enrique commented, "I am thrilled to see him well on his way to becoming a well-rounded guitar player and finding his voice in music!" 
On the path to finding his voice, Kamayo takes it upon himself to research guitars and guitarists. He is currently fascinated with heavy metal but also loves playing some Nile Rogers-style funk. Congratulations, Kamayo, on your growth and passion for music. We're looking forward to seeing you continue to grow!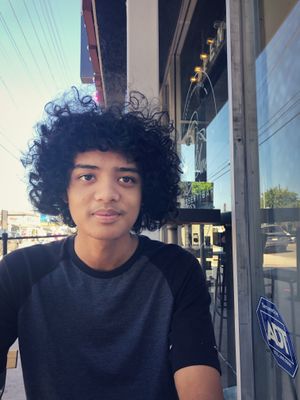 Q&A: Get to Know Kamayo!  
What do you like most about music education?  
What I like most about taking guitar lessons is how they help me improve my playing and learn new songs! My teacher is very helpful when learning solos or hard parts of songs.
What is your ultimate goal with music?  
My ultimate goal in music is to join a band and just have fun playing.
Who is your favorite artist/singer/player?  
My favorite guitarist is Kirk Hammett of Metallica. I love the riffs that he writes. He is also part Filipino, which is really cool because I'm Filipino.