The phrase "no man left behind" can be traced back to the French and Indian War, which lasted from 1744 to 1748. During this time, American frontier soldier Robert Rogers led a 600-man militia group called Rogers' Raiders. Rogers outlined a specific set of regimented rules for the group, and it set the standard for many of today's military guidelines. One policy was to make sure every member was accounted for after each battle. Members of the Raiders went on to fight in the American Revolutionary War, and their motto of "no man left behind" became a central fixture in the U.S. Military protocol. 
Behind the scenes at SoundLife, we have one principal action that supports our mission to develop creativity and confidence through music. That action is summarized in the phrase, "no student left behind." Much like Rogers, we aim to ensure everyone is accounted for. Once accounted for, we must go a step beyond to reach students, listen to them, and support them every step of the way.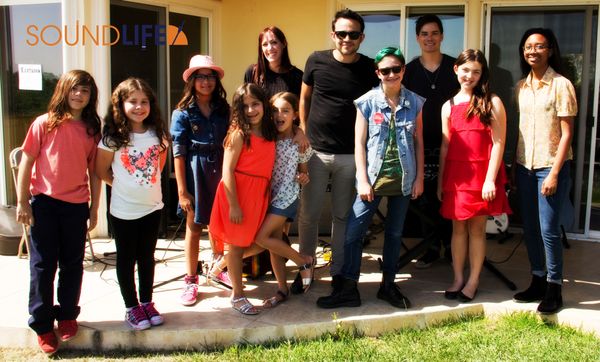 The "how" of this noble goal is an ever-evolving set of services, processes, and opportunities—all inspired by students themselves. Our first Showcase was created as a response to students' needs. Way back in 2014, when Chris was the sole instructor for SoundLife, he worked with kids in nearly every area of Los Angeles. They were growing as artists, but without any application for their skills, they were limited. Chris saw this as a call to action and put together a small concert in a colleague's backyard to give these students an opportunity to meet one another and share their talents. Thus, the Showcase was born. 
After that very first Showcase, Chris asked his students what he could do to improve the experience. "What would be the coolest thing you could do with your instrument?" he said. From these conversations, Chris realized the kids needed a stage, lights, and the feeling of looking out at an audience. He found an old rehearsal facility with a well-known showcase room in the back where record label showcases had been held for decades. Hence, the name "Showcase." During this time, Chris was working with a band composed of triplets, appropriately called The Trips. These young rock stars were highly developed as a band. Chris saw a win/win opportunity to give other students the experience of playing with a band while also making The Trips the very first SoundLife House Band. Thus, the House Band was born.
After playing with a band, many students inquired about having their own band, just like The Trips. Parents began recruiting and creating bands for their kids while Chris put together bands composed of his own students. The result of these efforts was the birth of our Band Coaching program, which helps already formed bands excel under the instruction of professional musicians and helps connect students with other players to form new bands.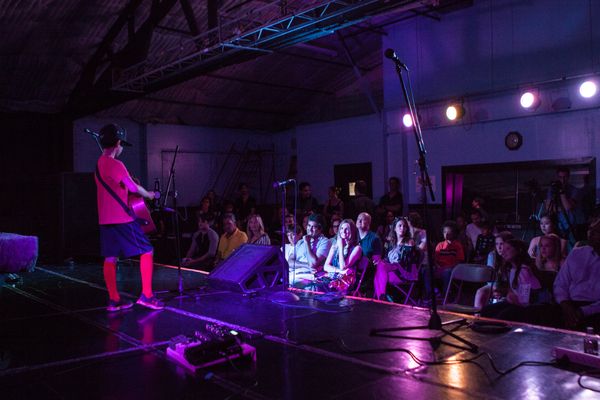 In the years that followed, Chris continued to develop the student experience by adding Recording, Songwriting, and Production Programs, along with quarterly Jam Sessions. In 2022, longtime SoundLife student and artist Natalie Bernstein went through the very first Production Program. She had developed first as an instrumentalist, then as a songwriter, and had reached the point where the next logical step was recording and releasing her own music. In the spirit of "no student left behind," Chris created a program that allowed Natalie to realize her dream. Check out her first single, "Adrenaline," here. At the time of this writing, Brother, a band coached by SoundLife, is putting the finishing touches on their EP. Another band, Orpheus, is preparing to enter the studio.
Since the early days in the showcase room, SoundLife has hosted the concert experience at several venues. Our current home is one of the oldest venues in Los Angeles, El Cid. But even this is not forever; as the students grow, we must evolve to meet their needs. In developing our mission to instill creativity and help students develop their own creative voice and the courage to express it, Chris took the House Band one step further in 2021 by bringing in professional session musicians to work with the performers. Their expertise helped ensure that students' goals could be realized fully and that they could perform from a place of confidence, knowing they were backed up by LA's finest.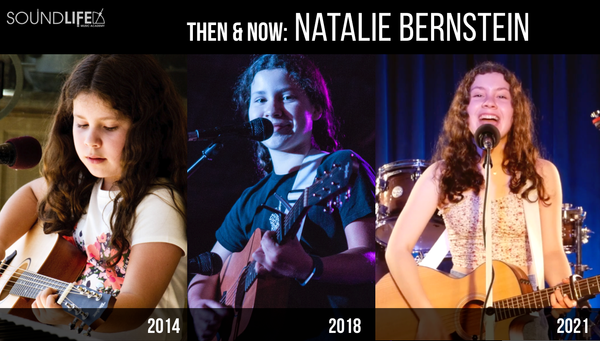 On December 10, 2022, SoundLife will host its 18th Showcase, which will celebrate and honor our current students and their big, noble goals. Natalie will be performing her newest single, Brother will be playing songs from their new EP, Orpheus will be debuting brand new originals, new bands and solo performers will take the stage for the first time, and magic will happen. To us, SoundLife is a living, breathing community. We are students and dreamers ourselves, and as such, we will never stop learning, growing, and reaching higher toward our mission. 
If you are a SoundLife student or parent reading this and are unaware of all that we offer at SoundLife beyond music lessons or how to participate, please reach out. Let's set up a meeting to discuss your goals and how we can help bring them to life. We're ready, and we're listening.