On November 16, 2022, the world lost an unparalleled educator. His name is Mick Goodrick, and for a time, he was my teacher. Mick began playing the guitar in his pre-teens after hearing Elvis and started his performing career shortly after. He attended Berklee College of Music from 1963-1967, after which he joined Gary Burton's touring band before eventually settling into a five-decade career in music education. During that time, Mick helped shape some of the most influential names in modern guitar, including John Scofield, Mike Stern, Julian Lage, and Bill Frisell. His book The Advancing Guitarist is a cornerstone of guitar literature. In 2020, Mick retired from teaching due to complications from Parkinson's. He lived until age 77. 
So what made this man so special? It is hard to summarize. When I started at Berklee College of Music in 2004, Mick was already a legend. In my first two years, I bounced around with different private instructors and noticed that everyone I admired had learned from Mick. It became my obsession to become one of his students. But being the celebrity that he was, Mick had a long waiting list and only accepted certain students. Each semester I would apply and get denied until finally, in my senior year, I was accepted as his private student for the Fall 2006 semester. I would spend the next year working with Mick, expanding my mind, losing it, and then finding it all over again.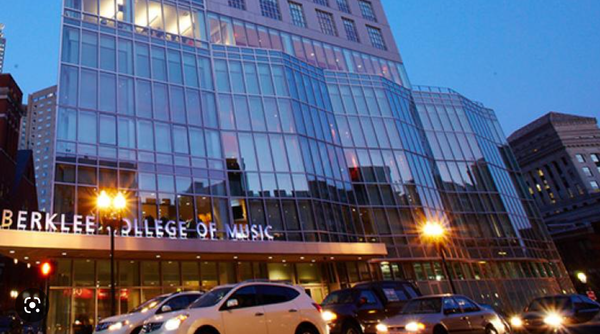 You see, Mick was not a warm and fuzzy personality. He had high expectations. Hugs and high-fives were not his thing. Mick's mission, as it pertained to our lessons, was to help me find my own voice by understanding and using his set of tools that have helped countless guitarists access limitless creative possibilities.
One funny thing I remember about that time was that my lesson came right after legendary guitarist Julian Lage's lesson with Mick. I would always go early to listen in on his lesson, and by the time my lesson started, I was scared to death. Julian would come out and be all nice and humble while my face looked a lighter shade of pale.
Once I walked into Mick's office, he would have pictures of his previous students and friends on his desk facing outward. So there I am, sitting down for my lesson and staring at Pat Metheny, John Scofield, and Mike Stern, thinking, "Do I really belong here?" It was very intimidating, but one of the beautiful things about Mick was that he knew by creating fear, we were also creating an opportunity to walk into and overcome it.  
My time with Mick gave me tools I use daily in my professional life. During the year I studied with him, I dove deep into his concepts on improvisation, voice leading, various melodic approaches, chord substitution, comping, and much more. Mick assumed that your fundamentals were firmly understood by the time you took lessons with him. He had no interest in style, technique, or traditional theory. Those things had to either already be learned or learned somewhere else. Mick's sole focus was opening up a student's brain to solve musical problems in real-time and to create without obstruction.
In my pursuit to grasp his concepts, I had papers all over my apartment bedroom, on the walls, and on the floor. It probably looked like I had become unhinged. At the time, I didn't realize how the lessons I was learning would affect me later in life. I just trusted the process. Even though I left feeling disappointed and unworthy most weeks, I kept coming back. Before my senior recital, I had my last lesson with Mick. In that lesson, he didn't congratulate me or give me a send-off hug. He said, "It was a pleasure. Always look forward and never stop questioning. Godspeed."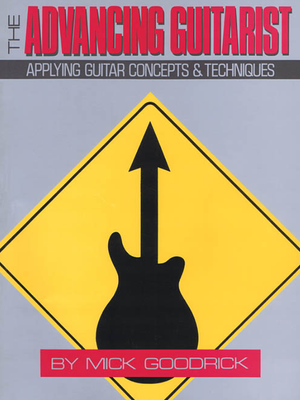 As I entered into my professional career, I realized year by year that Mick really was the guru everyone said he was. Mick changed how I fundamentally think about music. He empowered me, and for that, I will be forever grateful. The tools Mick created are woven into the foundation of SoundLife's mission. Teaching students how to think for themselves, believe in themselves, and constantly look forward are all byproducts of Mick's work. The big difference is that we're fine with hugs and high-fives.  
Mick will be greatly missed by many, but his work will be around forever. Mick lives on through his literature and his students. In his final years, he was busier than ever, trying to organize all his teachings so they could eventually be released. He was truly dedicated to creating materials that help musicians overcome themselves, and that, to me, is the distinction that makes Mick an iconic educator for a generation of musicians.
---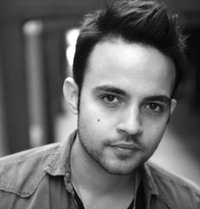 Hey there! I'm Chris Vazquez, Program Director and Co-Founder of SoundLife. I've committed my life to sharing the joy of music through performance and education. As the curator and lead contributor to this blog, I take great care in sharing inspiring, helpful, and eye-opening stories. It is my hope that each article helps both music students and parents of music students all over the world. As a veteran professional musician with over 15 years of touring experience and 20 years of teaching experience, I can say without a doubt that dreams do come true, anything is possible, and music education is a life-altering gift.