Congratulations to Lenna on being selected as our April Student of the Month!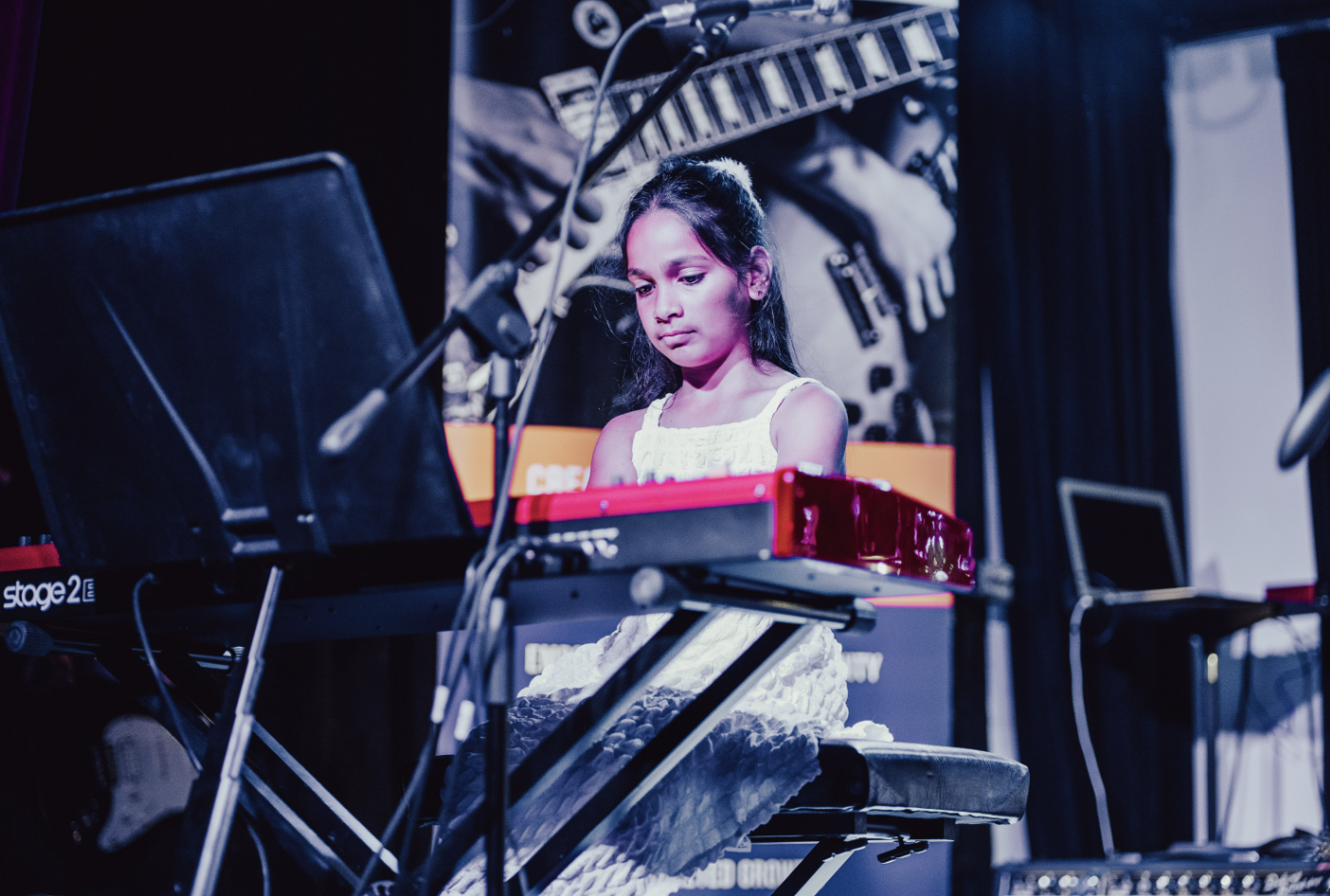 Lenna joined the SoundLife family in September of 2021. Having previously taken lessons with an outside instructor and longtime SoundLife supporter, Lenna came in with a strong foundation, confidence, and eagerness to learn. At the time, she was just eight years old. Her previous instructor taught her scales and hand positions, and together they had begun working on "Für Elise" by Beethoven by using a YouTube tutorial. 
Once Lenna started with her new instructor, she began to learn songs, chords, rhythm, and form to help better connect with her interests and learning style. At first, Lenna struggled with playing in time and feeling the space between beats. She started with "Roar" by Katie Perry, and after mastering the simple part, she worked along with the recording to really feel the part in time. This process was not fast or easy, but Lenna is tenacious. After a few weeks, her confidence and timing skyrocketed. In December of 2021, she performed this song in front of a live audience at El Cid for Showcase XVII. 
After this performance, Lenna's overall confidence was through the roof, and she spent the next six months learning song after song from her own playlists. She would learn each song in its entirety and work the parts to perform them at full speed with the recordings. In June of 2022, Lenna took the stage again, this time performing "Lover" by Taylor Swift, showcasing multiple section changes, parts, and chord progressions. Again, she nailed it.
After summer break, Lenna returned with one goal in mind. She wanted to revisit "Für Elise" and learn it for real. Though many are familiar with the first few sections of this piece, the entire piece has notable complicated passages. Lenna was undeterred. Week after week, she learned the part, then worked with the metronome, then worked on expressing the part. We are happy to report that the finish line is in sight. Lenna will perform "Für Elise" in its entirety at our upcoming Showcase on June 3. 
Lenna's work ethic, patience, and focus are, without a doubt, her greatest strengths. Now a little older and wiser, Lenna knows how to practice, how to play in time, and what to listen for so she can continuously improve. Not everyone has the discipline to spend months on one piece of music, but Lenna has it. As she waters that seed, her overall musicianship flourishes.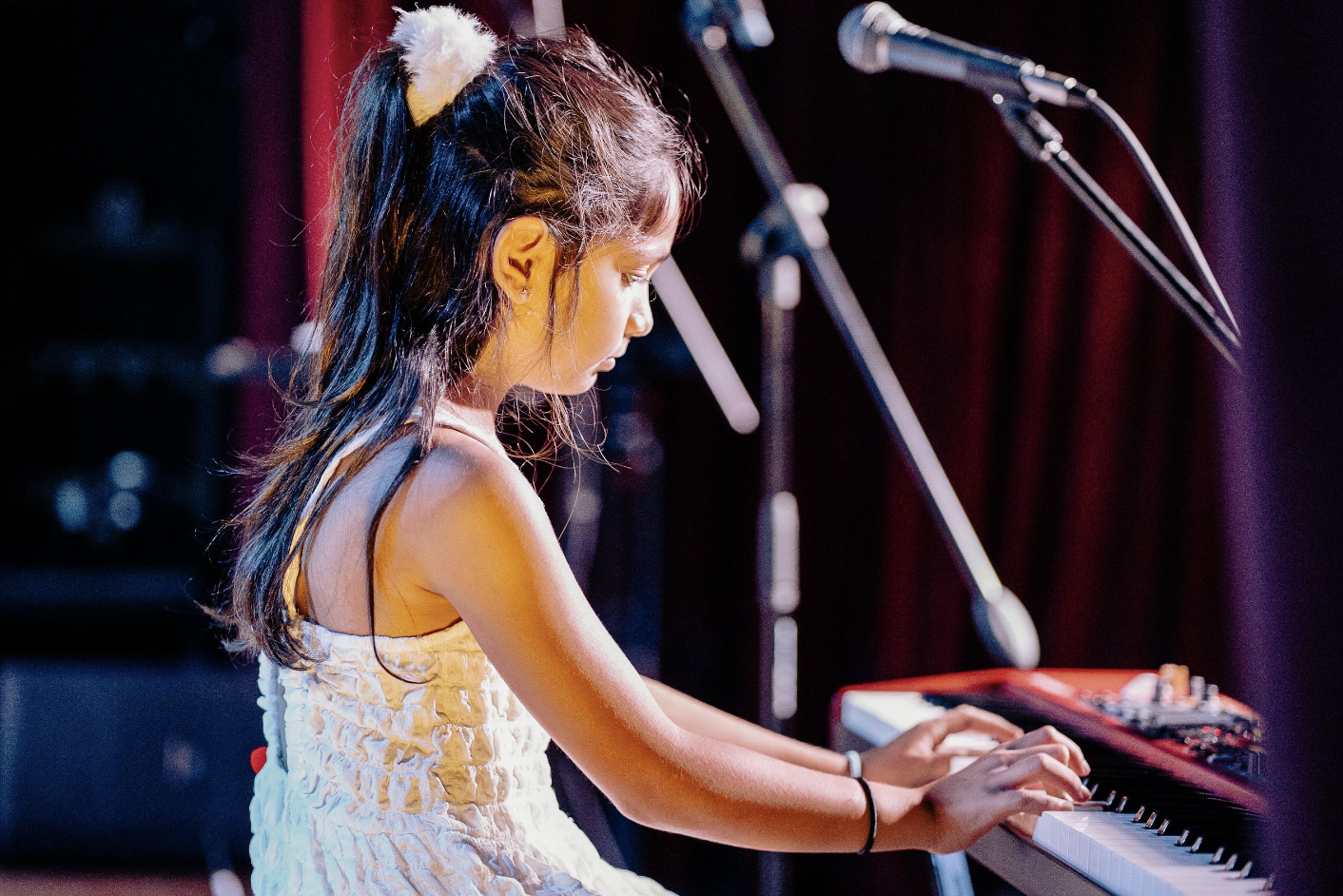 What do you like most about taking lessons/playing in a band/etc.? 
I like it because I can learn to play the songs that people play at the piano and because I've learned most of my favorite songs.
What is your ultimate goal with music?
To finish "Für Elise" by Beethoven!
Who's your favorite artist/singer/player (and why)?
Taylor Swift because I like her music and just love pop music in general.