Congratulations to Olivia on being selected as our May Student of the Month!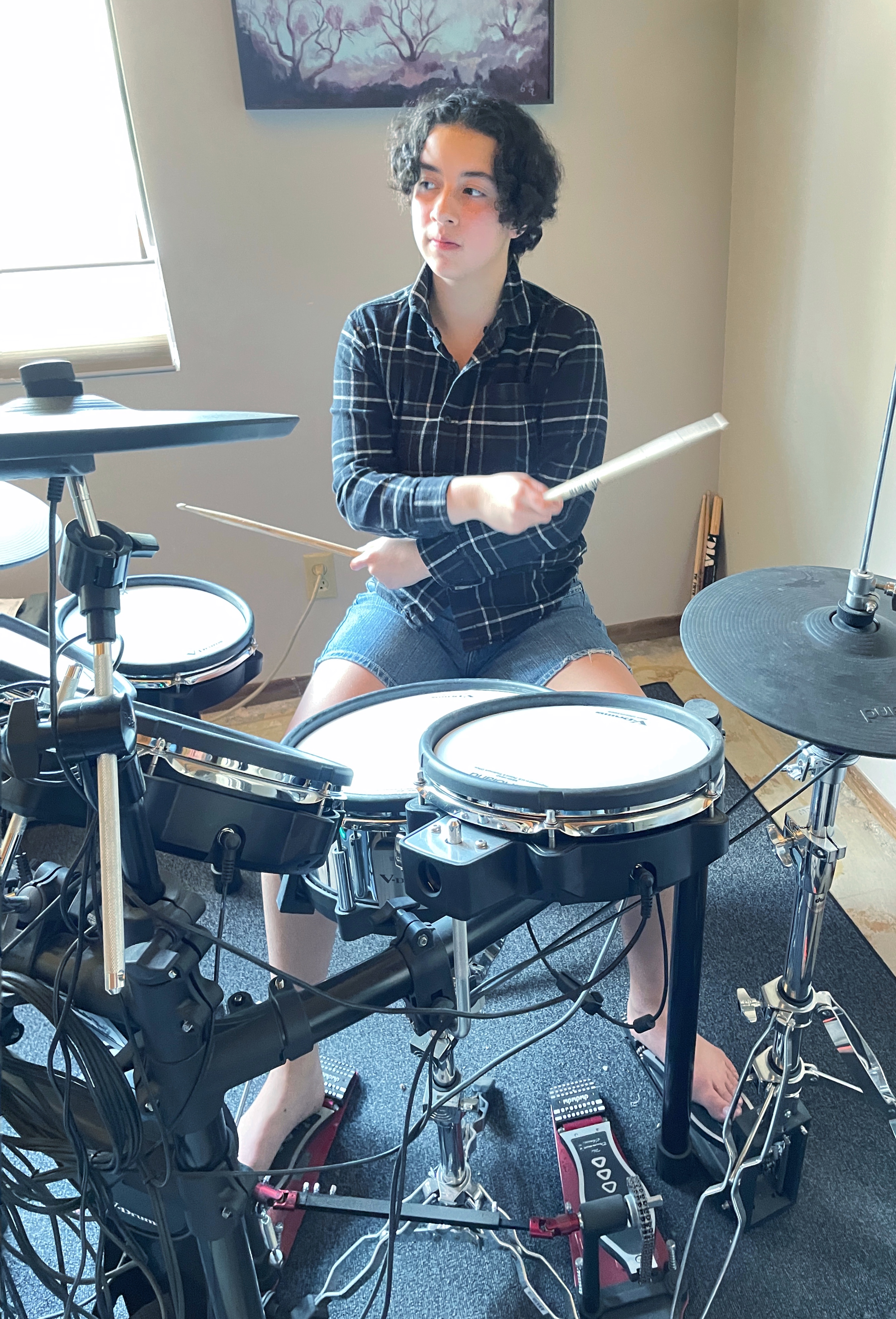 Early in the morning on Saturday, December 10, 2022, Olivia entered El Cid on Sunset to experience her very first SoundLife Showcase. She was not there to perform, nor was she there to experience the show as only a member of the audience. No, Olivia went one step further. She offered to volunteer and help our team in any way she could, to learn through experience. Olivia arrived just after the equipment was all loaded in, a full hour before the doors opened. She went to the back to access the stage and joined Enrique, who played drums in our All-Star House Band for that show. She watched as he set up his equipment and then as we conducted soundcheck. She watched us work through our checklist for the day and stepped in to help whenever asked. It was then that we all knew she would be a force to be reckoned with. 
Olivia's journey with SoundLife began not long before this Showcase in August of 2022 when she started taking private drum lessons with our instructor Sam. Prior to that, Olivia took lessons at the Sunland Music Academy from the time she was 8 until her instructor moved away. Now, at age 13, having worked with Sam week after week over the course of six months, Olivia's hard work and dedication are paying off.
From the very first lesson, Sam has continually been impressed with Olivia's passion, drive, and work ethic. When asked about Olivia, Sam said, "She eats drum independence exercises for breakfast. It is incredibly inspiring to see her tackle any drum challenge I throw at her, work through it, and grow beyond it." 
As we recognize and celebrate Olivia's continued growth, she is preparing to return to our Showcase stage, this time as a performer in our All-Star House Band. Her song choice: "Enter Sandman" by Metallica. According to Sam, she is nailing every single signature fill and accent. We can't wait to see her head-banging away behind the kit on June 3, 2023, for the 20th Showcase. 
Thank you, Olivia, for sharing your passion with our community. You remind us all of our own passion for music and education through your example. We'll see you on the stage!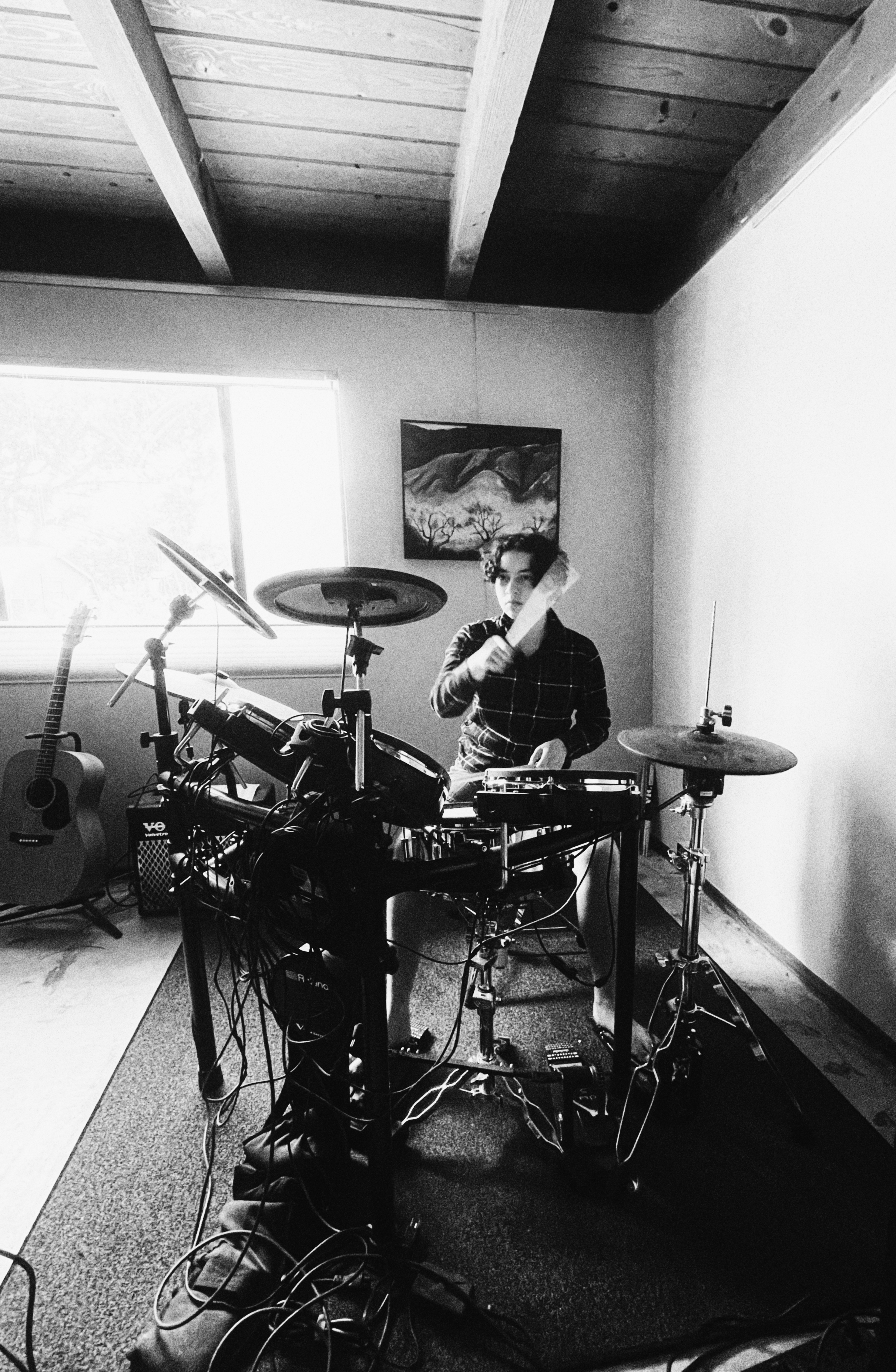 What do you like most about taking lessons/playing in a band/etc? 
Being able to learn everything I wasn't sure I would be able to before taking lessons. 

What is your ultimate goal with music? 
To be able to learn anything by ear.

Who's your favorite artist/singer/player (and why)?
Tommy Lee. I hope to be on his level of skill someday.