Congratulations to Harrison on being selected as our August Student of the Month!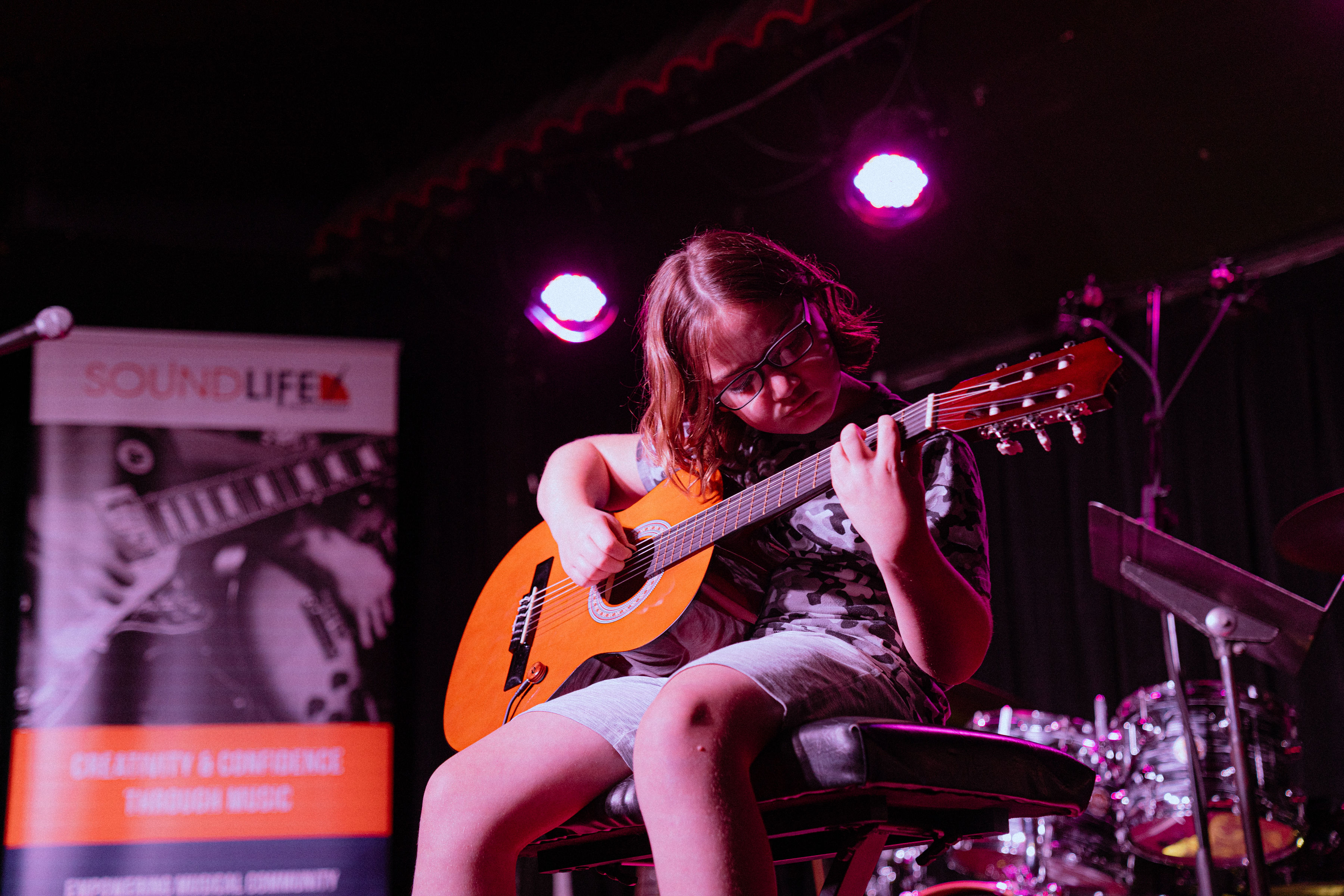 Since joining the SoundLife family as a guitar student in March of 2022, Harrison has displayed consistent growth, courage, and determination. According to his teacher, Sam, he is aspiring to be the next George Harrison, and with goals like that, we can't help but cheer him on. 
In December of 2022, Harrison took the Showcase stage for the very first time, performing the iconic "Eye of the Tiger" by Survivor from the movie Rocky III. If you know this song, then you know how fun the intro is, the montage from the movie, and the inspiring triumphant feeling of every chorus. Nervous but focused, Harrison drew the audience in and held them captive until the very end. With this song, Harrison showcased his focus, sense of rhythm, awareness of song form, and courage on stage.
We love seeing performers continually challenge themselves, and for his second Showcase performance, Harrison did just that. On Jun 3, 2023, armed with a new electric pickup for his guitar, this young rock star put on a roaring performance of "Day Tripper" by The Beatles. Sam said, "He worked on that song piece by piece until he got the whole thing. Then, beginning at a very slow tempo, he began to work up the speed and accuracy." With this piece, Harrison showcased command over a difficult guitar riff, open chord changes, and a level of comfort on the stage.
After his Showcase performance, Harrison received a big anthology book containing sheet music for the entire Beatles discography. Lately, he has been working on "Glass Onion," discovering lots of seventh chords and colorful new chord shapes to paint with. With the band's entire discography at his fingertips, the sky's the limit for Harrison's musical potential.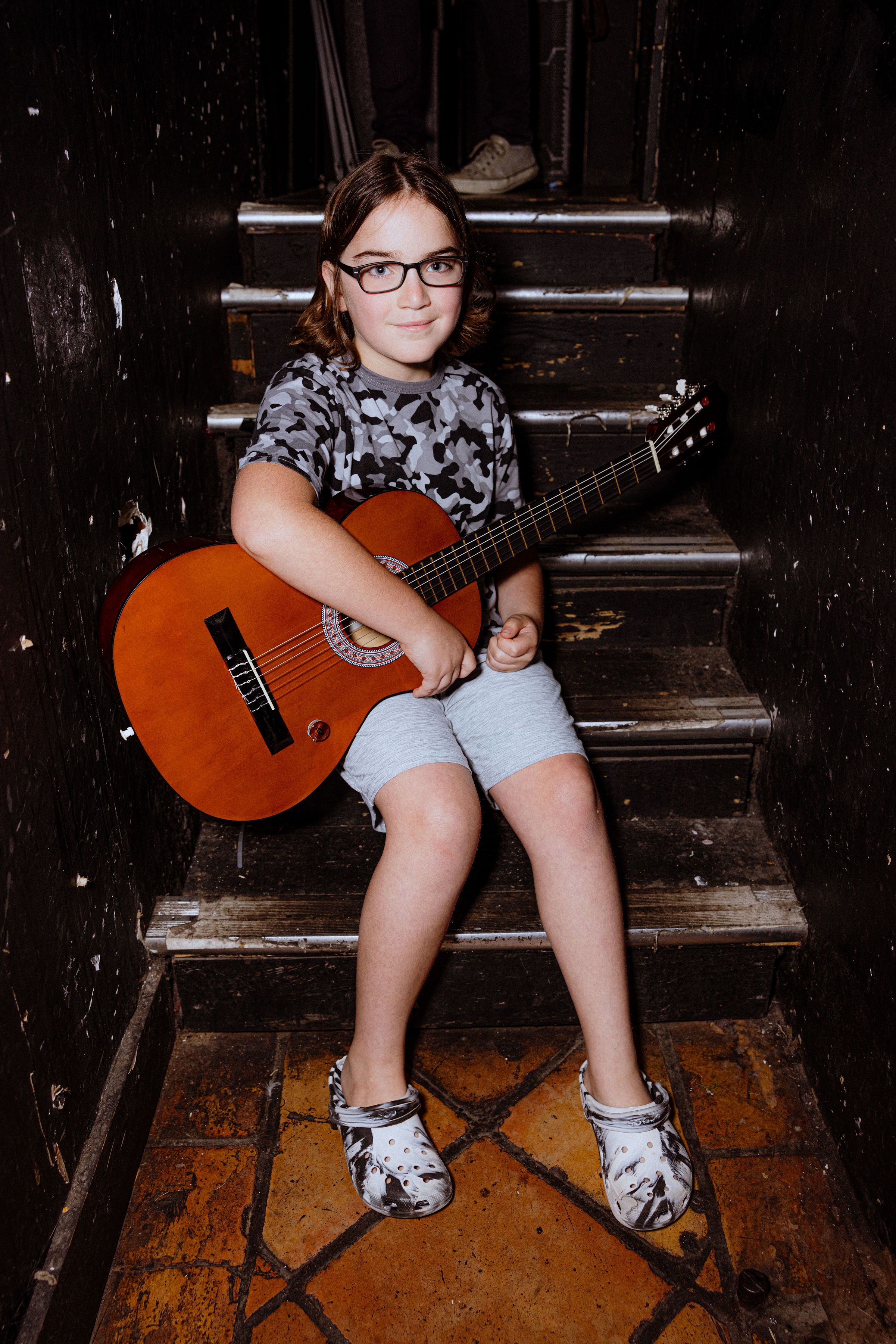 Q&A: Get to Know Harrison!  
What do you like most about taking lessons/playing in a band/etc? 
I like that I get to learn new things and that I get to choose what song I get to play. Now that I'm getting more and more into guitar, it makes me want to practice more and even practice before I do homework.

What is your ultimate goal with music? 
My ultimate goal is to get better to the point where I can play any song without trouble and be able to play with other people.

 Who's your favorite artist/singer/player (and why)? 
The Beatles because they make really good music and they're really inspirational.