Congratulations to Violet & Emilia on being selected as our November Students of the Month!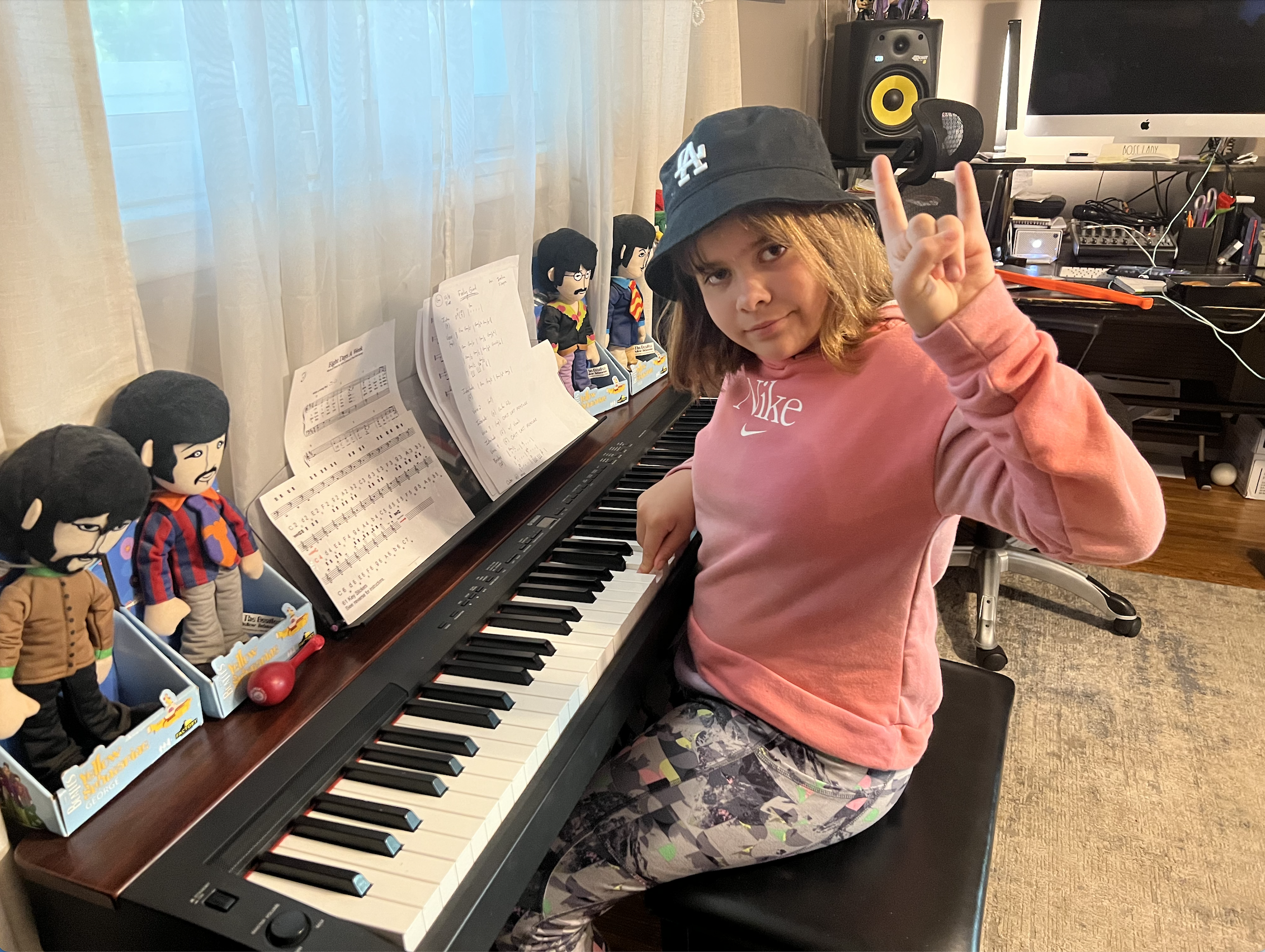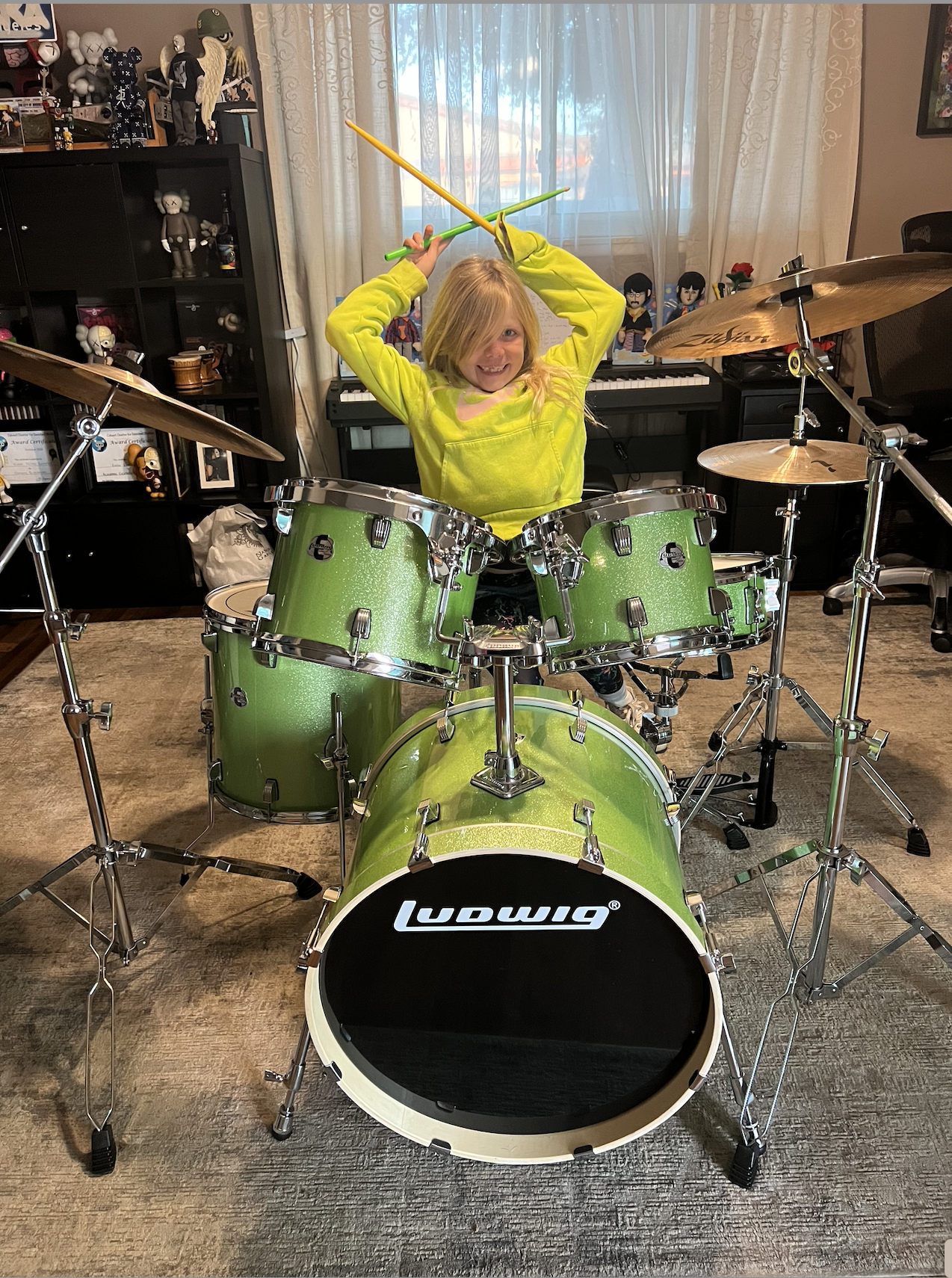 Meet Violet and Emilia! Two sisters with rock 'n' roll in their DNA. These young rockstars joined the SoundLife family in November of 2021 when Violet took up the drums and Emilia took the path of singing, playing piano, and producing. Now, nearly two years later, they already have multiple gigs under their belts, including one at the world-famous Whisky a Go Go in Hollywood, where they performed on stage with their mother for her birthday concert.
Their instructor, Sam, nominated both girls to be celebrated this month since they both put in the work to learn the song they performed, came to rehearsals, and played with a full band for the first time ever. Yes, you read that right: Violet and Emilia not only jumped onto one of the most iconic stages in the world, but they did it with a full band of professional musicians. They practiced like pros, rehearsed like pros, and guess what happened? They performed like pros.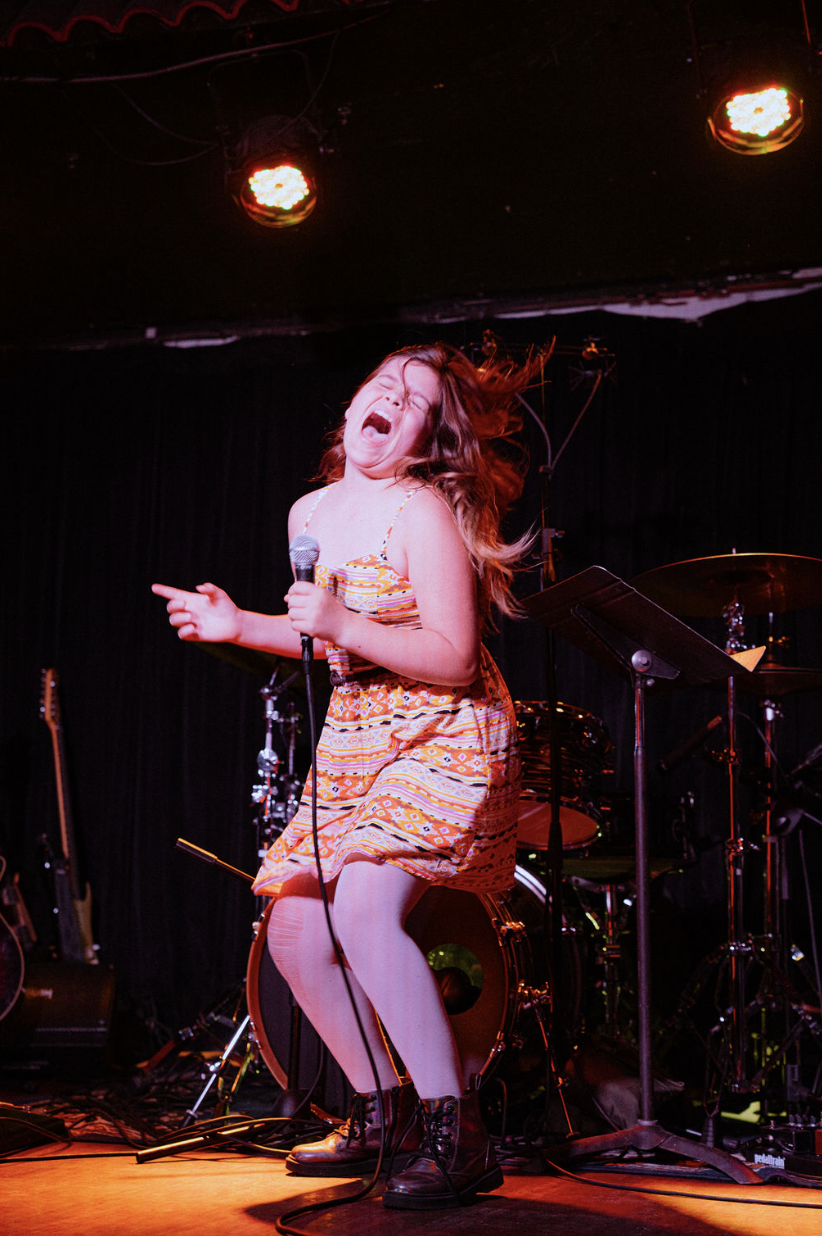 Prior to this experience, both Emilia and Violet took the stage for our previous Showcase XX, where they each performed songs separately. Violet took on Elle King's "Ex's and Oh's," which she absolutely slayed. Her improvement from showcase to showcase was immense. Emilia followed her by delivering an expressive and energized performance of "Flowers" by Miley Cyrus.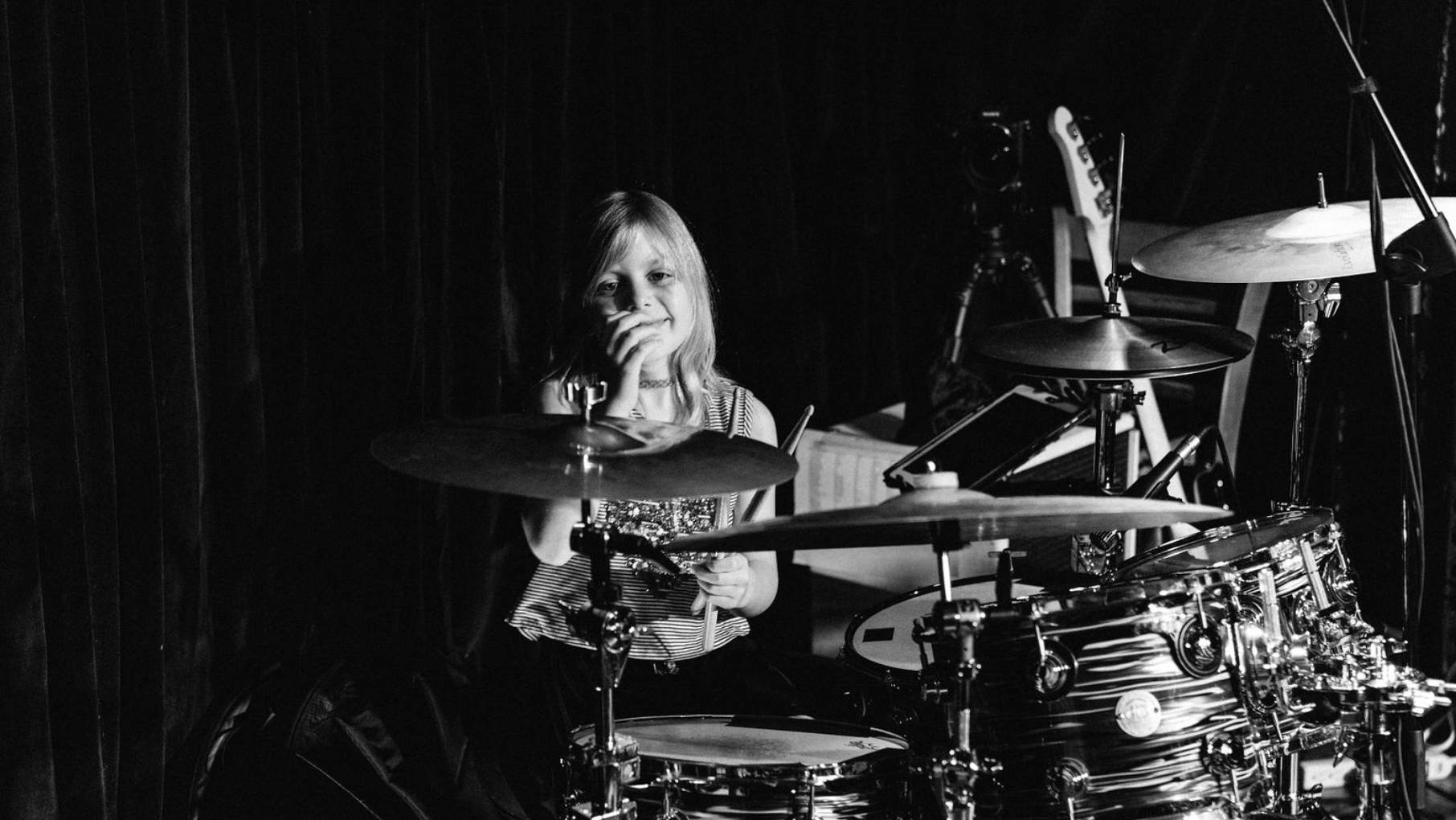 Currently, Violet is excited about getting a new drum set and keeping her old one so she and Sam can play together at the same time. Emilia is working on "Imagine" by John Lennon, and she hopes to perform it with her sister at the next SoundLife Showcase. Emilia is also learning how to use Logic, a perfect tool for a young star whose goal is to "inspire people to follow their dreams." 
We love celebrating hard work paying off. Congrats to these two future legends. We can't wait to see what they do next! 
Q&A: Get to Know Violet & Emilia!  
What do you like most about taking lessons/playing in a band/etc.? 
Violet: Because I like rock 'n' roll and it's cool.
Emilia: Probably rocking out, feeling the moment, and, of course, being freed from everything bothering me through music ever since I started piano at 7 or 8 years old. 
What is your ultimate goal with music? 
Violet: To be a singer/drummer. 
Emilia: My goal is to master piano and take my skills and pass them on. I want to inspire people to follow their dreams and never give up hope. 
Who's your favorite artist/singer/player (and why)?
Violet: Gorillaz because they are weird and British. 
Emilia: Probably ti85. It is actually my cousin's band, but they are surprisingly good. It's a rock band with her boyfriend Dylan and another girl. It's an award-winning band. Check it out on Apple Music or Spotify. It's a good band!
P.S. My cousin sings.