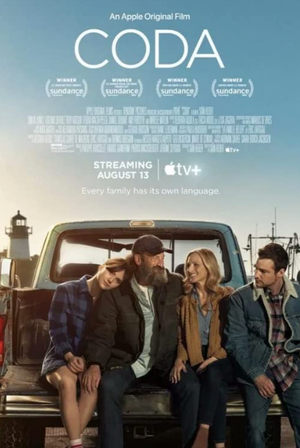 Have you seen the movie CODA yet? If not, I strongly urge you to set aside the time to watch it. If we were in person, you would see my arms waving, my eyes wide, and my face expressive. I would appear like any person having experienced something so genuine and moving that it must be shared. CODA is the most recent recipient of the Oscar for Best Picture at the time of this writing. It is found only on Apple+, or in my case, on an airline that happened to license the movie. 
CODA tells the story of Ruby, the only hearing person in a deaf family. Ruby finds in herself a passion to sing. The idea that her passion is something that her family cannot experience with her is a strong theme, alongside the most important theme, which is love and how it manifests itself in the face of uncertainty and hardship. I won't give away the plot of the movie except to say that the protagonist ultimately sets her sights on auditioning for Berklee College of Music in Boston. In the movie, much like in the real world, the school represents something completely out of reach, a place where dreams are made reality. 
While the end credits rolled, I found myself wiping tears away, thinking of my own family and how they supported my journey. As a proud Berklee graduate, class of '07, the movie reconnected me with what it was like to reach for something that seemed impossible, what it took, and how it shaped my life. Berklee College of Music is the prime contemporary music college located in the heart of the Back Bay Area of Boston, near Fenway Park and across the river from Harvard. It is a sprawling urban campus strung across busy streets and high-rise buildings.
Musicians wander these crowded streets with instruments on their backs day in and day out. The sound of music fills the air, and the energy of collective creativity bursts through the cold and wind. It is a challenging place filled with the best musicians from around the world, all with their own unique gifts, backgrounds, and stories. It is competitive and easily swallows up dreams as often as it births them. But, there is magic in the community, resources in between the walls, and a body of educators dripping with experience and wisdom. 
The cliff notes of my story reads like this: When I was 11, I went to my first concert and was changed forever. I wanted to be a musician. With no skill, but endless passion, I plucked away at my guitar, rehearsed with my bands, and played shows around town. In the eighth grade, my father suggested I audition for the Baltimore School for the Arts, a Baltimore City arts magnet school. This is the same school that both Tupac and Jada Pinkett attended, along with countless other household names in the entertainment world. Long story short, I did not get in. But my parents rallied around me. They constantly instilled in me a no-quit mentality.
I worked every day after school and auditioned again the following year. I was accepted and enrolled as a sophomore in the year 2000. I struggled immensely not coming from a classical background and having such a short history with music at the time. Most of the students in the school started studying when they were very young—6 to 8 years old. I was also a year behind, but in these environments, you gain respect by doing the work. We didn't have sports or school electives; we had music, and you made friends by being prepared and playing well. 

In 2001, I went to Berklee's Summer Guitar Sessions Workshop. This is a short, 3-day program that gives students a taste of the Berklee experience. I was in way over my head, but I loved it. The next summer I went to Berklee's 5-week Summer Program. At the end of those five weeks, I knew Berklee was the place for me. There was only one very large problem: There was no way my family could afford to send me to Berklee, nor was I good enough at the time to get in. I needed to somehow be in that 6 percent of people who get accepted, and I needed financial assistance. 
In the fall of 2002, I recorded my application material, took my in-person scholarship audition, and sent my application in for early admission. I also applied to Peabody Conservatory, Eastman School of Music, and Duquesne University. These are all very-respected music schools, but they are not Berklee. By November, I knew my fate: Berklee did not accept me. Eastman accepted me with no scholarship. Duquesne and Peabody offered me a full ride. I was devastated. As happy as my parents were about the other schools, I felt so deeply connected to going to Berklee. I wanted to study in a contemporary program, and I knew that most of the teachers at the other schools had attended Berklee. I wanted to go to the source. Again, my parents didn't take no for an answer.
In January of 2003, my father and I took our high school Jazz Combo up to Berklee for their High School Jazz band competition with the hopes of getting me another audition. Sure enough, our perseverance paid off. They granted me a second audition, and this time I was overly prepared. A few weeks later, the acceptance and scholarship letter came. The scholarship was just $5,000 a year, but it was enough to get me in the door. I took the rest of the loans out in my name, and my parents reinforced that if I can't bet on myself, then how can I expect anyone else to bet on me. 
I entered Berklee in the fall of 2003 with a partial scholarship and graduated in 2007 as a full-scholarship student. In my final weeks of school, the Chair of the Guitar Department called me into his office. He told me the Ringling Bros. Circus was looking for a guitarist, and he gave them my name. If I wanted the job, it would start right away and would be a full-time touring gig. I couldn't believe he thought of me, but I was conflicted because I had another offer to work on a cruise ship that I had already accepted. What he told me still sits with me and ultimately guided my career. He said, "Your integrity in this business is everything. Take the opportunity you already committed to, honor your word, and everything will work out." He was right.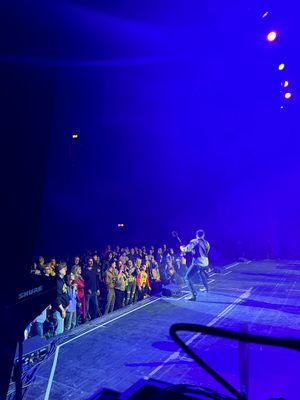 At the time of writing this, I am sitting on the runway waiting for our gate to open. When the plane landed, a series of texts came through. One of them was from the monitor engineer on this weekend's run of shows on the East Coast. He sent a photo of me out at the front of the stage taking a solo, the audience on their feet, hands in the air. Having just watched CODA—a movie about the passion for music—I simply smiled.
The moral of this story is that often the passion to pursue music is something those around us cannot understand. It is an alternative path, and any time someone commits to an alternative path, there is a certain level of resistance from friends and family. This resistance is mostly rooted in fear. What if you fail? What if it doesn't work out? How will we afford it? It is true that my father is a musician and that his experience was of great help to me through my journey, but his journey was very difficult and there was still much he didn't know. My mother only knew what my father had been through, and that must have terrified her when I chose to follow a similar path. Yet, in spite of their fear and uncertainty, they supported me and learned with me, and most importantly, they never told me there was anything I couldn't do. Seeing this movie really drove that love and sacrifice home. So, as soon as I get out of this plane, I'll have some hugs to give to my mom in Los Angeles and a phone call to make to my dad on the East Coast. 
Living in Los Angeles, we are all surrounded by alternative thinkers, creatives, and dreamers. Success depends tremendously on support. This support is paramount in the beginning and any time adversity comes, as it always does. A village of teachers, family, and friends who are invested and encouraging, sharing in the journey, and helping one another makes all of the difference. I know now, having children of my own, how hard it is to balance all the demands of being a parent, but we don't have to provide this support alone. Parents can lean on family and their inner circle of honorary uncles, aunts, and cousins to provide a network of not only encouragement but also interest and understanding.
I implore parents to always talk with their children about what they're learning in lessons, listening to on their own, and involved in both inside and outside of school. Ask about their goals, their wildest pie in the sky dreams. SoundLife is committed to hearing these dreams and doing our part to support them, but it does take a village. I'm sure everyone can think back on their own journey and agree that those people—parents, teachers and family—that showed up over and over are never far from our mind. Even when we don't understand our children's passion, we can always learn. The more we learn, the better we can provide for them, and the closer we become.
---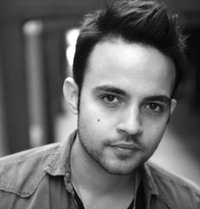 Hey there! I'm Chris Vazquez, Program Director and Co-Founder of SoundLife. I've committed my life to sharing the joy of music through performance and education. As the curator of and lead contributor to this blog, I take great care to share inspiring, helpful, and eye-opening stories. It is my hope that each article helps both music students and parents of music students all over the world. As a veteran professional musician with over 15 years of touring experience and 20 years of teaching experience, I can say without a doubt that dreams do come true, anything is possible, and music education is a life-altering gift.