Congratulations to Orpheus on being selected as our  
August Band of the Month!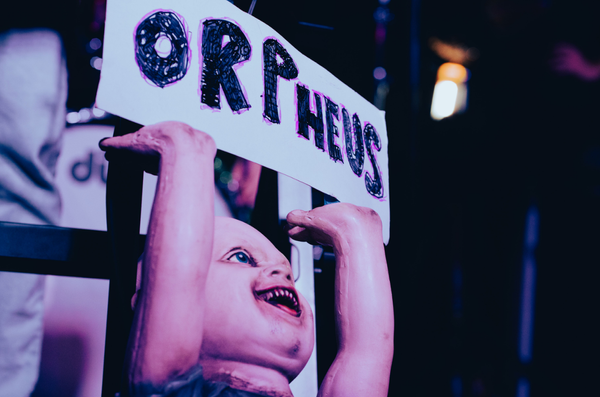 The world needs to watch out for Orpheus! This group of young men came to SoundLife in the Fall of 2021. At the time, they were regrouping post-pandemic, getting reacquainted with their material, and hungry to play shows. In comes the "Band Coach" to help whip them into shape, so to speak, but what we discovered along the way is deeper and more exciting than we could have imagined. 
Meet Cole (vocals/keys), Michael (guitar/vocals), Brady (bass/vocals), and Corbin (drums). These four young musicians possess not only abilities beyond their years but a knowledge of and passion for music that gives their band limitless potential. Formed when Michael and Cole were just eight years old, Orpheus has a long history for a band of such young talent. Although members stepped in and out, this lineup has a chemistry and magic that is hard to find.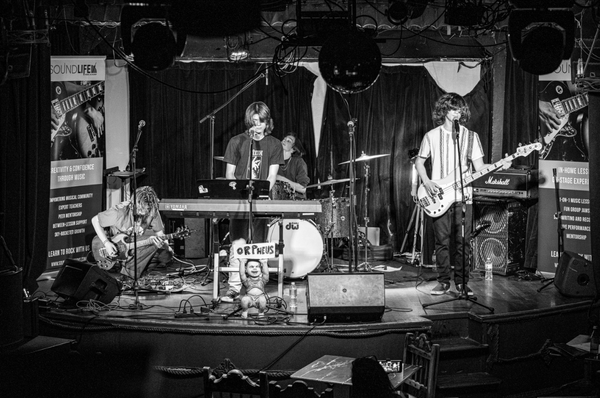 In their very first rehearsal with SoundLife, the band sat down to discuss their intentions, song selections, and overall goals. They wanted two things above all else: to play live and write original material. Since then, Orpheus has performed in two Showcases, two charity events, clubs, and a winery. From their first show post-pandemic to now, their setlist has grown to encompass up to two hours of music.  
Following their performances at Universal Bar & Grill in North Hollywood and El Cid in Silver Lake, Orpheus came together and decided to take time away from preparing for shows to write original music and prepare to record their first EP. We are proud to report that at the time of this writing, Orpheus has a strong selection of original material and is in the pre-production phase of recording. 
Congratulations to all of the members of Orpheus. They are a joy to work with and inspire our team to meet them where they are and help them reach beyond. Stay tuned in the coming months as they work to put their stamp on rock n' roll history.