Congratulations to Zeke on being selected as our  
March Student of the Month!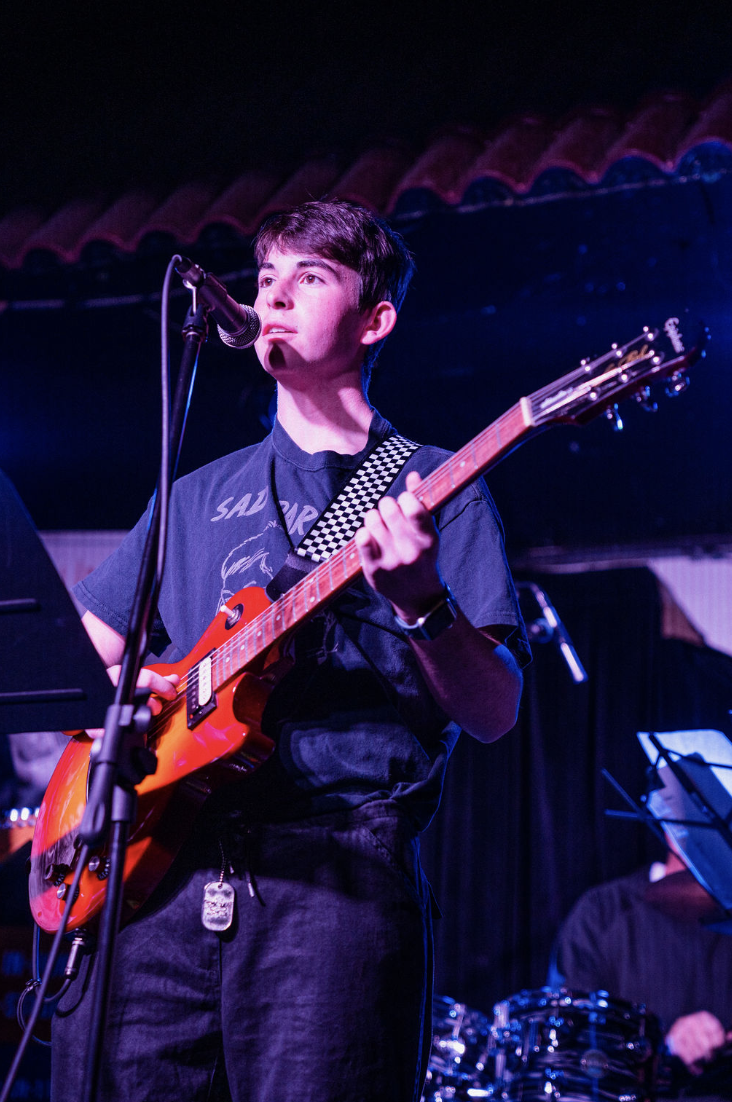 The last time Zeke was highlighted as our Student of the Month was in October 2020. When we read through that article now, we take a walk down memory lane at a point just after Zeke had participated in his second Showcase. This was in the middle of the pandemic. During that time, he learned all of "Hotel California," diligently working through the entire solo. When we think back to that time, one might ask, how can you top those accomplishments?
Well, this is 2023, and Zeke has no limits. He is unphased by past success. For Showcase XIX, held in December 2022, this talented young man stepped onto the stage with his first band, GRB, and sang "Another One Bites the Dust" by Queen. We know what you're thinking. Yes, the first singer Zeke modeled may very well be the greatest frontman of all time, Freddie Mercury. This took courage—large helpings of courage backed by an incredible work ethic—and encouragement from his family, teachers, and peers. Guess what? GRB crushed it. Yet, that was just the beginning. 
Zeke and GRB have been steadily preparing for their next Showcase performance, voting on songs, and testing the waters. The result of this process is a song of legendary status, "While My Guitar Gently Weeps" by the Beatles, featuring none other than the guitar god of guitar gods, Eric Clapton. Week after week, Zeke worked through the various rhythm and lead parts. Last week, he finished the entire song. 
Having had the honor of watching Zeke grow over the years on his instrument and in life over the years, it is inspiring to see how far he has come. Zeke stands tall with his guitar in hand. He internalized phrasing and musical passages like a seasoned pro, and he exemplifies phenomenal character by listening to, supporting, and encouraging those around him. Go, Zeke! Keep on raising that bar. We're on the edge of our seats with excitement for the next GRB show!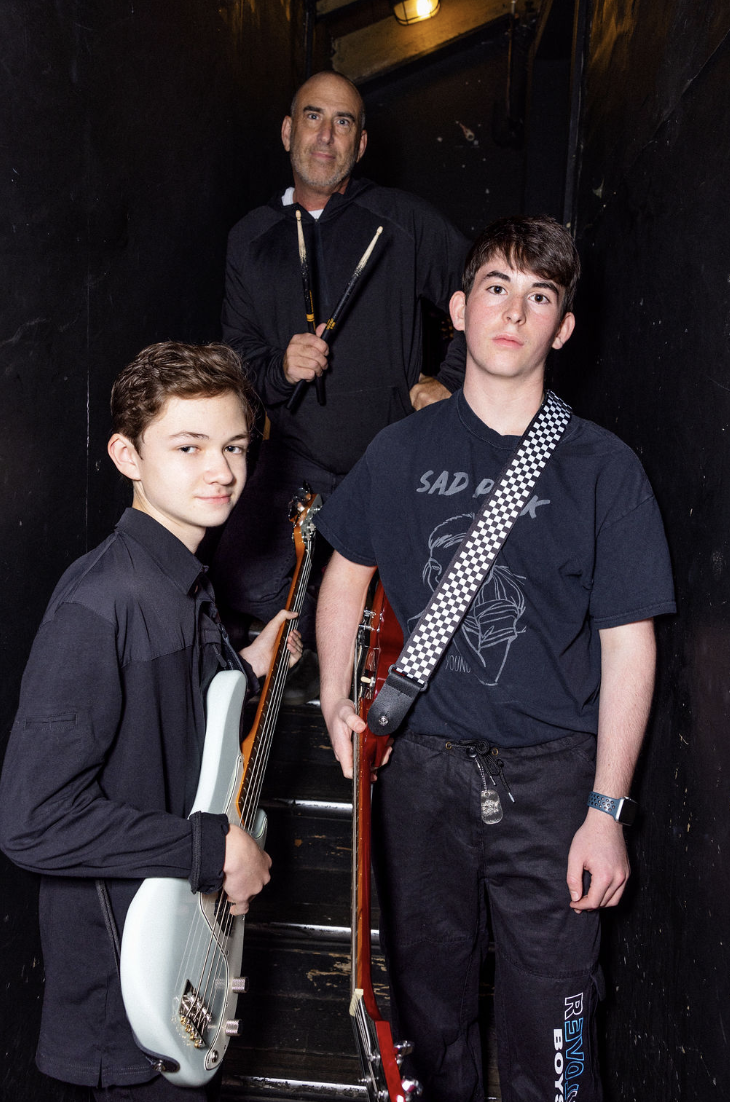 What do you like most about taking lessons/playing in a band/etc.? 
I like playing in a band because instead of playing songs by myself with guitar only and sometimes bass, I get to have bass, a second guitar, and drums playing along with me for a more complete song. I also like being introduced to songs by my bandmates that I might not otherwise play.
What is your ultimate goal with music?
My ultimate goal with music is to have fun and be able to just play without the worry of whether I am going to remember this or if I am going to impede everyone else by missing a note and messing up the song. Playing music is a great outlet for me, and learning difficult songs is a challenge that I love overcoming. I want to keep playing for the rest of my life. 
Who's your favorite artist/singer/player (and why)?
My favorite current artists are Drake, Kendrick Lamar, and Harry Styles, but I also like to listen to more classic bands like the Beatles, Queen, and Led Zeppelin.