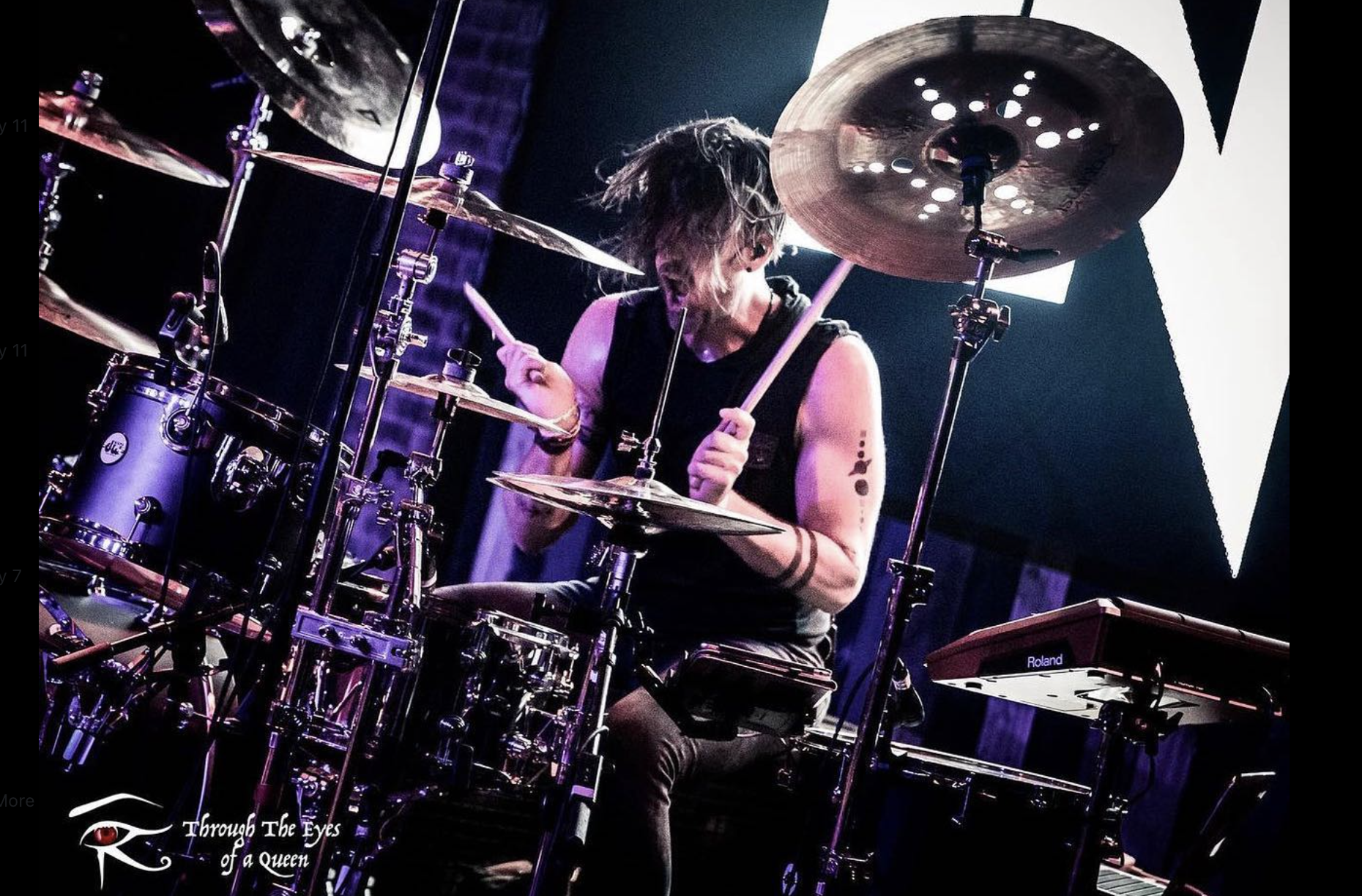 Are you ready for another terrible musician joke? Brace yourself. 
What do you call a musician who just broke up with their partner? Wait for it…
Homeless.
Are you crying because it's so funny or because it's so true? In continuation of our series on "What to Bring to the Gig," we will be moving over to the drum throne—to sit behind the kit and orchestrate a full-on rebellion against the truth in age-old jokes like this. In "What to Bring to the Gig: Pro Guitarist," we broke down 10 things a guitar player should consider before they leave their home for the gig. With this checklist in mind, a guitarist can transform from broke musician to seasoned pro in the eyes of their employer. Over time, they can write their own story of sustained success and reliability. Now, it's time to give the drummer some love.
For this article, I reached out to my good friend and colleague, Zak St. John (learn more about Zak and his incredible career in this VoyageLA interview). To summarize, Zak is one of the best and busiest musicians in Los Angeles. He works on stage and in the studio both as a performer and drum tech for some of the biggest artists and session musicians on earth. Over the years, he has learned by example, and today, Zak is in demand because he takes care of business. His employers know that he won't just come to the gig; he'll come ready to take the entire project to another level. This starts with knowing what to bring to the gig. Below are the top 10 things that Zak considers, not after the gig, and not on the gig, but before he steps foot in the venue.
Stick Bag: Sticks, Mallets, Rods (Hot Rods), and Brushes 
It all starts with sticks. Believe it or not, I have actually been on gigs where a drummer either needs sticks, only has one pair, or doesn't have the type of sticks needed to get the sounds the artist is after. A surefire way to get fired. Rather than not having enough, it's better to have the tools available for any dynamic or sound texture needed. 
Drum Key
If you don't know what this is, you probably aren't playing professional gigs just yet. This is a drummer's main tool to tune, tighten, and adjust the parts of a drum set. Some drummers carry these on key chains, some have them in multiple places just in case. Without these, you're pretty much stuck at the gate. A good quality and well-balanced drum key is best. 
Gaff Tape or Muffling Device
Oftentimes with drums, the length of decay/resonance/tone needs to be manipulated for a sound or vibe. Some examples of devices are professional gaff tape (my preference for ease of use and manipulative capability), moon gels, Snare Weight brand products, and Big Fat Snare products. Knowing how and when to use this will set you apart, and it will ease everyone in the room when you break this out at a soundcheck. 
Lug Lock/Tuning Lock
These are used on the tension rods of the drum. They lock into place on each rod and help prevent the drum from losing its tuning over the course of a performance. Zak recommends Tuner Fish and Lug Locks.
Practice Pad
This is great to have for warming up before sessions or gigs. They accommodate for practice while traveling or when you're not in front of a drum kit. Many different sizes and types are available to fit each individual's needs. The drummer who warms up on a practice pad backstage before the gig screams "professional" without uttering a word.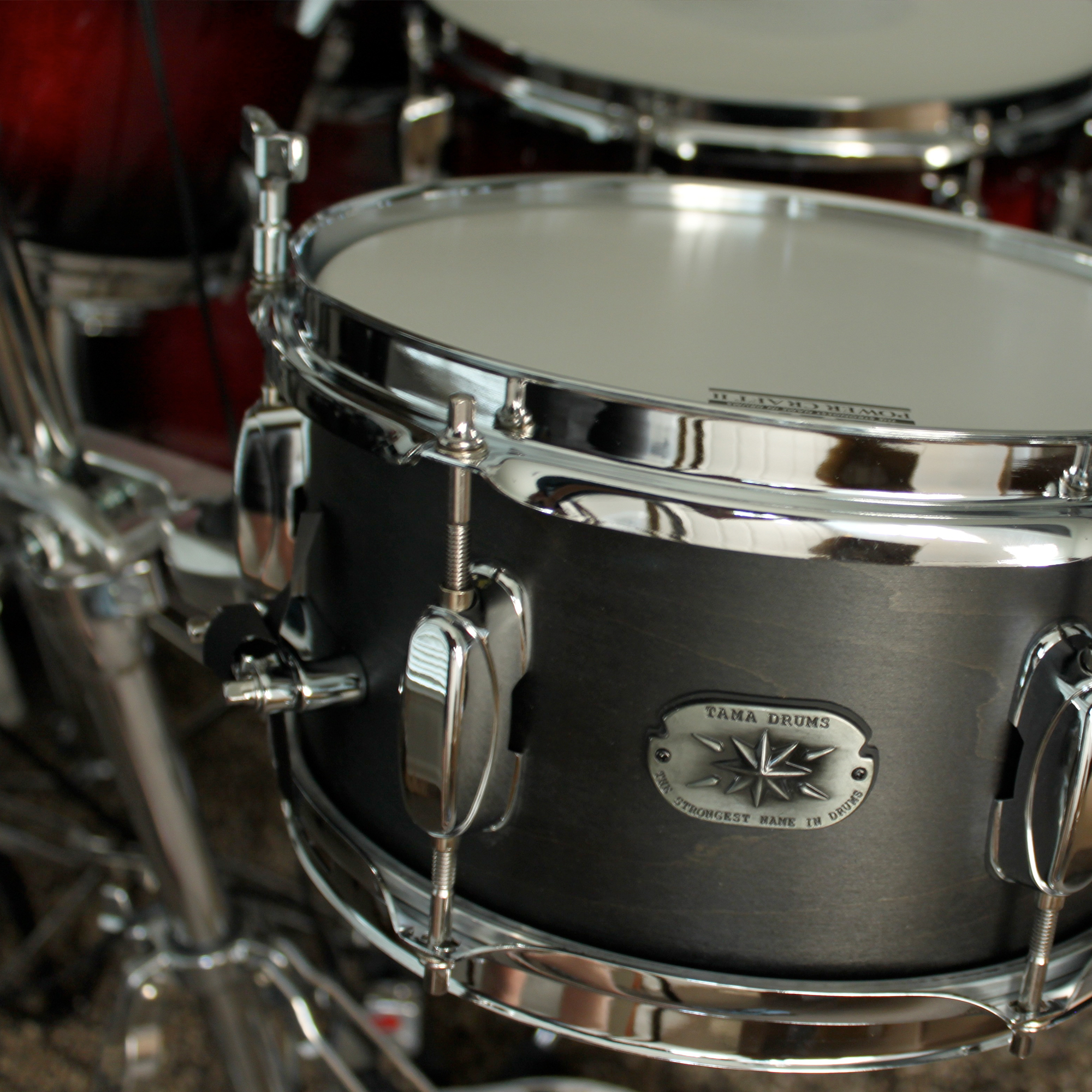 Metronome/Tempo Reference Device
It's very important to have a metronome or a way to reference tempos and feel for each song. Zak recommends the "TEMPO" app on a cell phone, Tama Rhythm Watch, or having a playlist of songs on Spotify arranged ahead of time to quickly reference tempo. The drummer's main job is to keep the tempo, and having this set up and ready to go ensures a smooth rehearsal, performance, or session. 
In-Ear Monitors
These not only help protect from hearing loss, but they are also great to plug into a phone/metronome for tempo and audio references on live gigs and recording sessions. Also, when a band uses backing tracks, in-ears are essential for referencing the click track. It is best to add in a 1/4" or 1/8" adapter for varying input capabilities. You do not need molded in-ear monitors to get started. A universal pair does the job. I recommend MEE.
 Bass Drum Pedal
Most drummers have a preference of pedal for feel, speed, and comfort while playing. Zak brings his pedals everywhere he goes. You can adjust and change the settings on pedals to help with your personal feel and musical needs. The beater, spring tension, and balance weight are all things that can vary from pedal to pedal. You're most likely going to play your best with a familiar feeling pedal. 
Spare Heads/Parts
It is very beneficial to keep spare heads around for the drum batters (head that takes the impact from sticks/pedals), and also the resonant snare side head. These are all heads that have a higher likelihood of breaking. Having a spare snare batter and resonant head are the most crucial to have at all times. It's great to have spare tension rods, snare wire, and snare straps (to attach wires to the snare strainer/butt) as well. No one wants to be on stage with a drummer who broke a head and is sitting helpless saying, "It's fine. We can keep going." Yeah, you can keep going, all the way home. 
Cymbal Bag with Preferred Cymbals
Many times, cymbals that are on rehearsal studio kits, backline kits in venues, or rented cymbals are heavily used or of cheaper quality. If you have a cymbal bag with a preferred or musically appropriate set of cymbals, you can guarantee a more professional sound. Examples would be: Hihats, (2-3) crash cymbals, ride cymbal, and efx cymbals (splash, china, etc). 
A roaring ovation goes out to Zak for sharing what he brings to the gig. Remember, this is not a list created by AI. This comes from a musician who worked his way up, earned his place, and has a sustained career in music as a result. Zak is someone I look to as an inspiring example of the right kind of musician. If you take the recommendations to heart and implement them in your routine, you will see and feel a difference—not just in your own comfort level and your own piece of mind, but in the comfort level of everyone else around you everywhere you go. Over time word will get around, and your name will become synonymous with reliability. You will be thought of as a pro. This is a hard place to get to, but an easy place to fall from. Take care of the details, and maybe together we can write some new, less disparaging musician jokes together.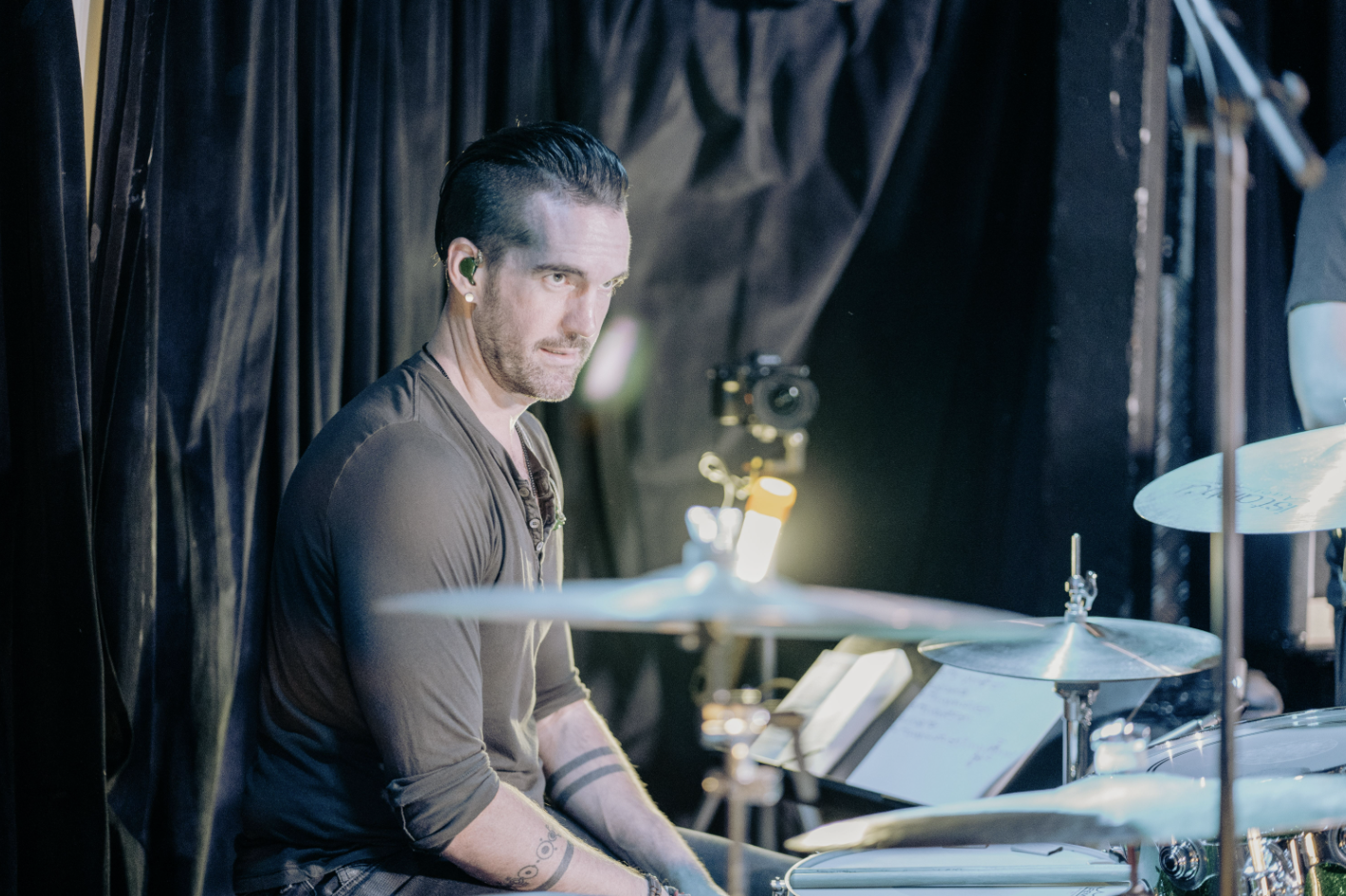 Follow Zak St. John:
@zakstjohn
Remo Drumheads Artists Page
If you read this and have questions, please feel free to comment. We will respond. Our mission to empower musicians extends to everyone. 
---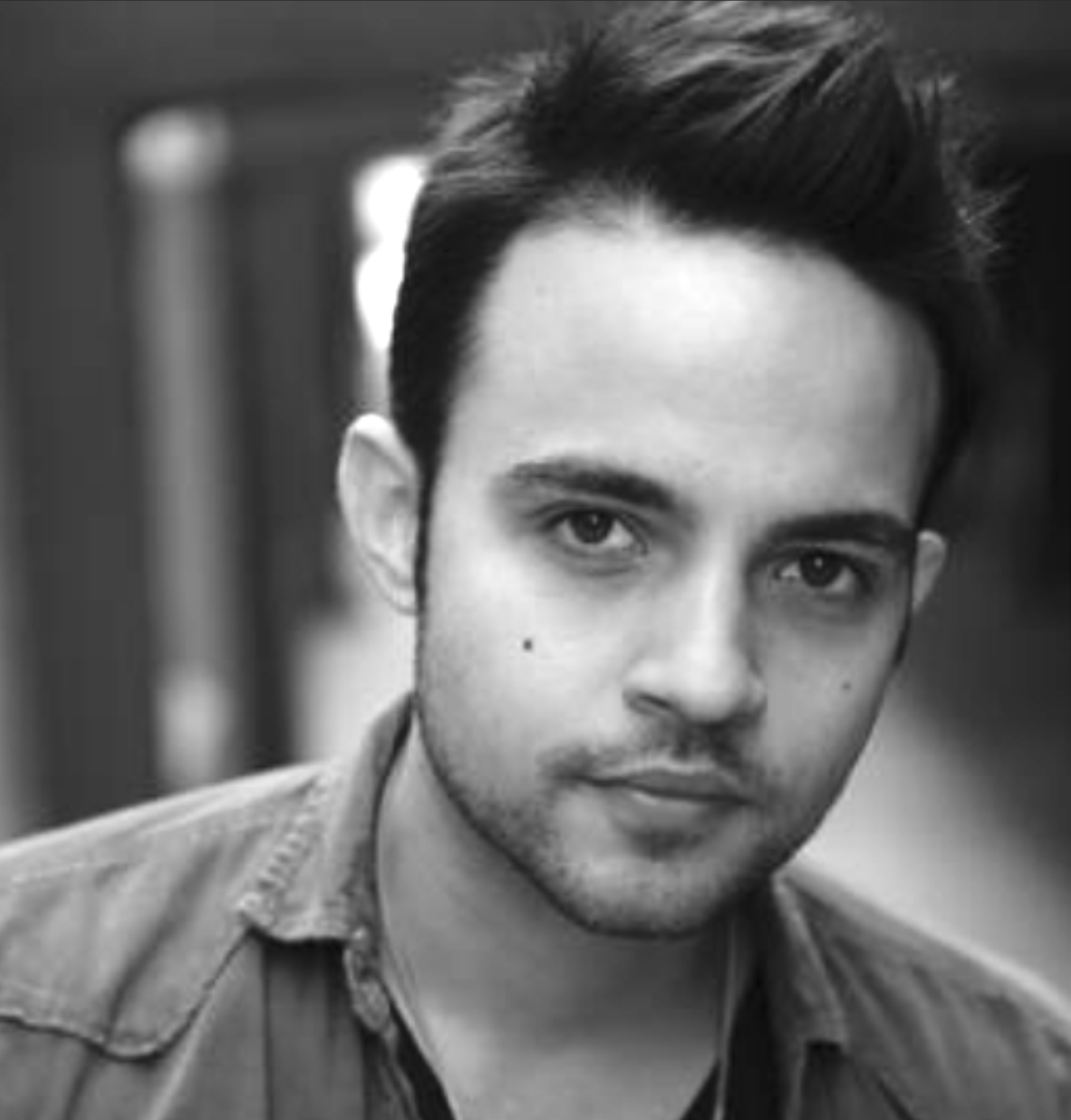 Hey there! I'm Chris Vazquez, Program Director and Co-Founder of SoundLife. I've committed my life to sharing the joy of music through performance and education. As the curator and lead contributor to this blog, I take great care in sharing inspiring, helpful, and eye-opening stories. It is my hope that each article helps both music students and parents of music students all over the world. As a veteran professional musician with over 15 years of touring experience and 20 years of teaching experience, I can say without a doubt that dreams do come true, anything is possible, and music education is a life-altering gift.