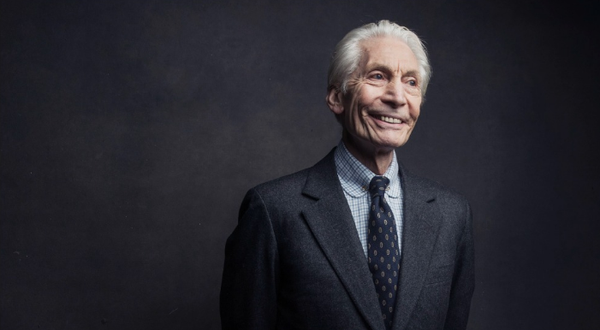 On August 24, 2021, the world lost a rock 'n' roll legend, an icon, a Rolling Stone. The life of Charlie Watts is fascinating, at times sad, and of course, incredibly inspiring. But through it all, the most incredible truth is that this rock never rolled. Charlie Watts has appeared on every single album alongside Keith Richards and Mick Jagger, beginning with their debut self-titled in 1964, all the way through their most recent 2019 single "Living In A Ghost Town." He joined the band in 1963 and remained active until his death. That is 58 years of service to culture, to fans, and to the book of rock 'n' roll that will set aside volumes just for this band alone.  
Watching social media flood with condolences, praise, and sentimental walks down memory lane, the most interesting remarks were about Charlie's demeanor more so than his playing. Nearly every legendary rock star friend who took the time to pay tribute to the late drummer made mention of Charlie's character, how he carried himself. He was a gentleman and a scholar, always sharply dressed, stoic, and dependable in a role that must have been more chaotic than civilized.
Mr. Watts was as identifiable for his three-piece Savile Row suits as he was for drumming. Over his nearly 60-year career, Charlie never dressed like a traditional rock star. He leaned more toward Fred Astaire and the jazzmen that influenced him in his early years. Names like Duke Ellington, Lester Young, Gerry Mulligan, and Miles Davis were synonymous with upscale suits, and this is clearly where Mr.Watts got his style. In this way, he was quietly rebelling against the very anti-establishment that The Rolling Stones stand for, but that is the magic. Ultimately, that made him even more rock and roll.  
In the late 1950s, Charlie was employed both as a graphic designer and as a drummer, while the rest of what was to become The Rolling Stones were scraping to get by. Charlie Watts worked for an advertising company called Charlie Daniels Studios while also playing in R&B in the Jo Jones All-Stars. In 1961, while debating whether to take a short-term design gig in Denmark, Charlie was invited by Alexis Korner to join Blue Incorporated. From then until 1963, Charlie held both his job at Charlie Daniels Studios (then Charles, Hobson, and Grey) and his position in Blues Incorporated. Charlie even continued his love for design throughout his time with the Rolling Stones, designing album artwork and touring stages.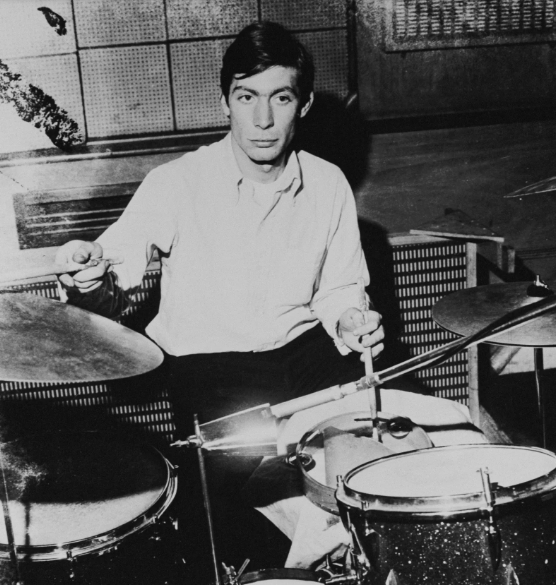 By the time Mick Jagger, Keith Richards, and Brian Jones met Charlie, he was their idol. They wanted him in their band more than anything. Keith Richard even said in his 2010 autobiography, We went shoplifting to get Charlie Watts. To them, he was grown up, a success, and beyond them. Now, when we think of Charlie's playing, we tend to think of simplicity; but at the time, Charlie was coming from the jazz and R&B world. He had plenty of chops, and you can hear some of that flash on the early Stones records. Charlie was also making a steady living in the arts, which is something none of the other band members could say.  
As time went by, Charlie's style, along with the band, changed and became more groove-oriented and less flashy. He became the rock that the band needed, knowing full well that between the perfectionism of Mick Jagger and the pure bohemian that is Keith Richards, there needed to be an unshakeable consistent presence. This shows up on the records, on the stage, and in story after story from the years and years of Stone's folklore. Charlie could not be pushed around, nor stand to waste time.
One of the most famous stories is when Charlie Watts punched Mick Jagger square in the jaw for calling him "my drummer." As the story goes, one night Mick was writing and recording during the making of "Exile On Main Street," and he called up Charlie to come down and play. On this phone call, Mick was pushy and referred to Charlie as his drummer. Charlie got dressed in one of his nicest suits, got in the car, drove to the studio, walked right up to Mick, and punched him. Then he said, ``Remember, you're my singer." There are of course many versions of this story, all subtly different, but no one questions that this happened.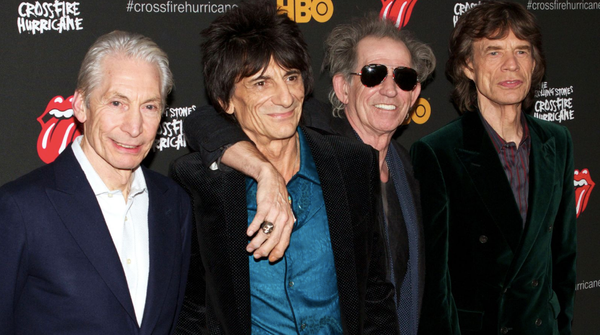 In 2014, I was lucky enough to see The Rolling Stones live. Watching them was like having The Bible read to you by Moses. Here we are teaching students to play their instruments, play on stage, work together in bands, etc. So much of what we teach was passed down orally from the early days of Blues, but brought to the forefront of popular culture through the British Invasion, of which The Rolling Stones played a massive part. Beyond the music, their live shows, style, and legendary stories have become the textbook for what we know as Rock 'n' Roll. At times, we tend to relate rock 'n' roll to the idea of unpredictability, or "wildness." This is, however, very much the opposite.
Great rock 'n' roll makes you dance, makes you physically move your body, and brings people of all cultures together. It is the culmination of blues, jazz, R&B, and soul music through a focused lens of the American and English experience. It can be wild, but it must first have a reliable foundation, a groove. Charlie Watts is a leader in solidifying and purveying this incredible genre. The Stones have spent a career honing and searching for the magic combination of ideas that make true, authentic rock 'n' roll. They succeed to this day, and Charlie's part in this process should never go unrecognized. Charlie's heart may have beaten its final beat, but Charlie's groove will move the masses for eternity.
---
Article by Chris Vazquez, Founding Partner of SoundLife Music Academy and a professional session musician in Los Angeles, CA.  At SoundLife Music Academy, we make it our mission to continuously bring valuable, exciting, and helpful information to our students. One of the most valuable things a developing performer can learn is that working in music is so much more than just one single path. This interview is part of our ongoing interview series with professional musicians from all avenues of the music industry, where they share stories of their own personal paths to successful and rewarding careers in music.