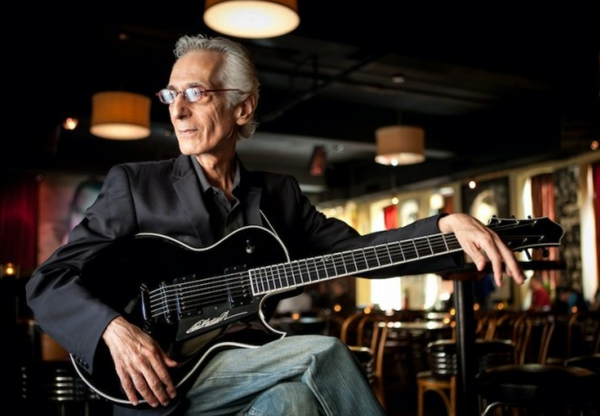 It was hard to hear the news, though we all knew it was coming. On November 1, 2021, world-renowned jazz guitarist Pat Martino passed away at the age of 77. Having not worked since 2018 due to a chronic respiratory disorder, Pat Martino was breathing on oxygen support and unable to play. Eventually, his body gave way, and the music world will never be quite the same.
Perhaps many of our readers are not aware of Mr. Martino's career, which spanned six decades and influenced countless household names in the jazz world. Pat Martino's style, elegance, and spirit are unparalleled. There had never been a player like him, and even though every jazz student will learn his technique and approach for the rest of time, trying to capture some of the magic for their own, Pat Martino will stand alone as a unique voice in the history of America's deepest musical tradition, Jazz. And that doesn't even begin to scratch the surface of his inspiring story.  
When I first saw Pat Martino perform live in 2002, I was a teenager in my senior year of high school. My guitar teacher was a man named Carl Filipiak, a local Baltimore legend, who absolutely adored Pat Martino's playing and spirit. A group of us went to the show —Carl, a number of his students, myself, and my father — and we were fortunate to go backstage afterward to meet the legendary Pat Martino. Upon shaking his hand, I was immediately struck by how delicate and frail he was. To this day I remember that handshake. He did not have a firm grip. In fact, very much the opposite. He was gentle but looked you directly in the eyes, and clearly, his spirit was present and grateful.
That show opened up my eyes to what virtuosity in an improvised setting not only looks and sounds like, but to how it feels. It has the ability to transcend, to bring an audience with the performer to another plane of existence. Upon leaving, I asked my father and my teacher everything I could think to ask about Pat Martino. What records should I buy? Who else did he play with? What is he working on now? Where does he live? On and on…. Then my teacher said, "Well, there are two Pat Martinos. The most inspiring thing about Pat is not his playing now. It's that he learned how to play from scratch twice."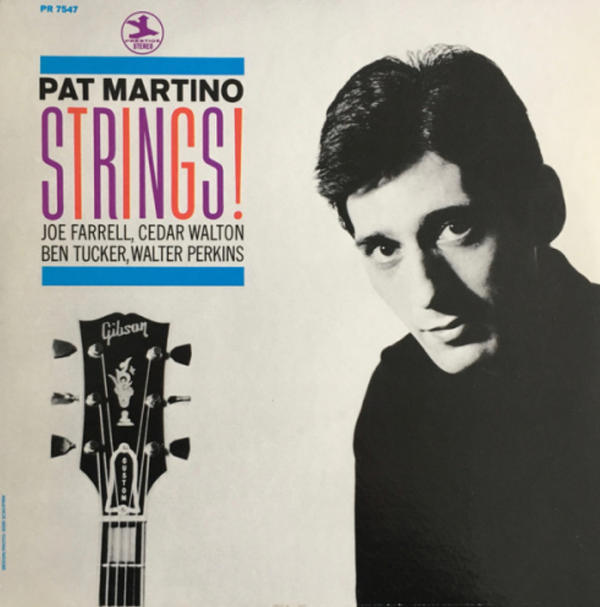 Pat Martino's father was a jazz singer in Philly and briefly took guitar lessons with all-time great Eddie Lang. This is what first exposed Pat to the guitar. He began intensely studying the instrument at 10 years old and decided to leave school in the 10th grade to devote himself entirely to music (We are not recommending this to any kids today). During visits to his music teacher, Dennis Sandole, Pat was introduced to saxophone great John Coltrane, who took him under his wing. Throughout his teens, Pat became an in-demand guitarist in Philly, eventually outgrowing the city and relocating to Harlem, New York, where Jazz was thriving.
During the 1960s, Pat Martino played as a sideman with Jack McDuff and Don Patterson. On his 18th birthday, he signed his first record deal as a bandleader with Prestige Records, the same label that signed Miles Davis, John Coltrane, Thelonius Monk, and Sonny Rollins. The albums created during this period are groundbreaking and are part of jazz literature and jazz vocabulary. They are classics. My personal favorite is El Hombre from 1967. It is considered the first jazz album to embrace psychedelia. 
In 1976, Pat Martino started experiencing extreme headaches. These were eventually diagnosed as symptoms of aneurysms. After being told that his condition could be terminal, Pat underwent extensive brain surgery. Upon waking up, he could not remember anything from his past life. He did not recognize his wife, children, parents, friends, or students. He had no memory of himself or who he was as a musician, and he no longer had the ability to play the guitar. Pat is quoted as saying he felt "dropped cold, empty, neutral, cleansed...naked."
There is a beautiful documentary of this whole period of Pat Martino's life called Open Road. I highly suggest all music students watch this. Over the following decade, Pat Martino made a remarkable recovery. By studying his own recordings and with the help of his students, he relearned how to play from scratch, eventually making a comeback in 1987. He continued his career until his health declined in 2018.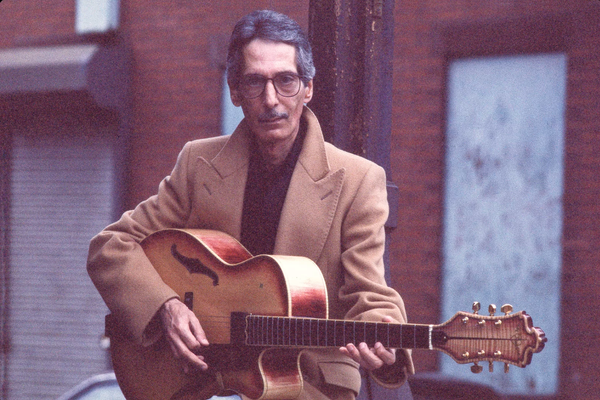 Pat Martino is a musical sage. His perspective, having been through such a unique experience, remained calm, patient, and filled with gratitude. His style of playing is the fastest, most-aggressive jazz imaginable, but his demeanor was always that of a man built to serve. He taught privately and at the college level. He wrote books documenting his harmonic approach to the guitar. He held master classes and took part in seminars. Pat was very much in service to jazz culture for the majority of his life, working to both preserve it and push it forward.
When Pat Martino fell ill in 2018, he was rendered virtually penniless, as many jazz musicians are. He and his family could not afford the rising health care costs. As the bills began to pile up, his friend and longtime manager Joseph Donofrio created a GoFundMe. Fans from all over the world began showing their support and love for this incredible man. Reading through the comments, it's hard not to get teared up. This is the power we all have. A life in service is a life well-lived. In the end, they raised $250,000 — from just a simple post on his website. That was the impact he had on fans and jazz lovers from his decades-long career.
Pat Martino's talent and contributions left an indelible mark on the jazz community. His musical spirit will always live on in his playing.
---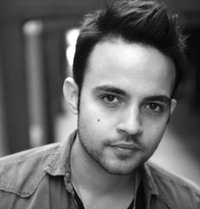 Article by Chris Vazquez, Founding Partner of SoundLife Music Academy and a professional session musician in Los Angeles, CA.  At SoundLife Music Academy, we make it our mission to continuously bring valuable, exciting, and helpful information to our students. One of the most valuable things a developing performer can learn is that working in music is so much more than just one single path. This interview is part of our ongoing interview series with professional musicians from all avenues of the music industry, where they share stories of their own personal paths to successful and rewarding careers in music.