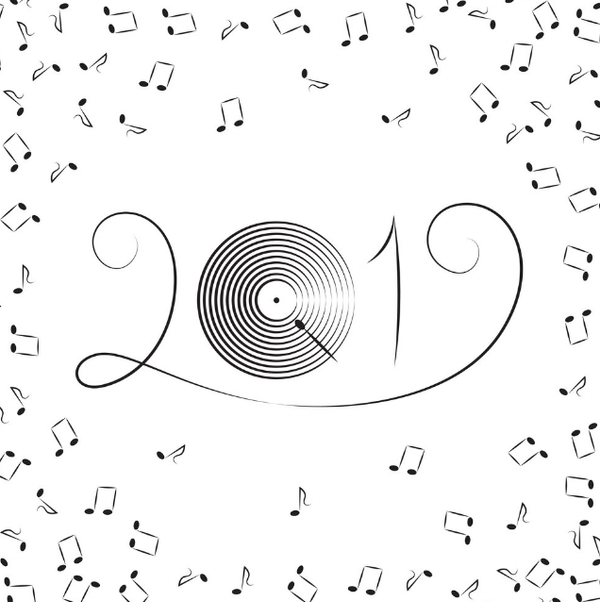 It's a new year. It's a new day. Anything is possible. Everything is possible.
This is the mindset that most people have on the 1st of January. Students learning to play an instrument should be no different. Batman and Superman likely had New Year's resolution. Of course I cannot prove this, but why not have some fun? I bet Jimmy Page and Angus Young do too. Why? Because a resolution is a personal commitment to work toward a change you wish to see in yourself or in the world. This change is translated into a goal and then a plan with measurable results.
The momentum we have at the beginning of a year is powerful. Given the right guidelines and trajectory, this energy could catapult students into another level of ability, composition, or service. Below are five resolutions for musicians. After reading through them, write them down yourself. Statistics show that written down goals are 80% more likely to be realized. 
1. Regular Practice Routine 
Often students will say that their resolution is to "practice every day." Like exercising or any other routine, our goals must be realistic. Our resolutions need to be achievable. We need specifics so that we can measure our success, and we need to take into account how busy our schedules can get. I suggest committing to one or a combination of the following programs: 
15 minutes a day - 5 days a week 
30 minutes a day - 3 days a week
These are specific goals that will help you work up to practicing regularly for longer stretches of time. Set a time each day, and pull out your phone to time your practice. Try to do this at the same time every day to help enforce the habit. If you absolutely have to miss a day, that is okay. Add that time to the next practice session. Cramming all of your practice into one day will not work long term, but if you have to double up on a day here and there, then that's fine. Do everything you can to stay the course and keep this routine intact for at least 30 days. After that, you will find that practice is something you crave, a priority that you'll automatically work into your schedule. 
2. Setlists and Song Lists 
A setlist, playlist, and song list are pretty much the same thing. A wonderful resolution for musicians is to set a goal to learn a certain number of songs from top to bottom. Every student I teach starts with a 5-song list. We do not add songs until all five songs are done. When those five are accomplished, we celebrate and then make a new list. This process is very important: Set the goal. Work toward the goal. Achieve the goal. Celebrate the achievement. Wash, rinse, repeat.
When it comes to resolutions, we can be ultra specific. Try these examples: 
One song a week for 12 weeks 
One guitar solo a month for 3 months played along with the recording 
Twelve songs for the year 
Think of your own resolution that's relevant to your goals, and write it out. Look at it and try to make it as specific and measurable as possible. One great tool is the Ultimate Guitar App. It is $15 a year, but for that, you get the ability to save playlists of chords and lyrics. It also has a wonderful auto scrolling feature so you never have to stop playing. This has helped me stay focused and motivated in my goal to learn more songs that I can play and sing at the same time.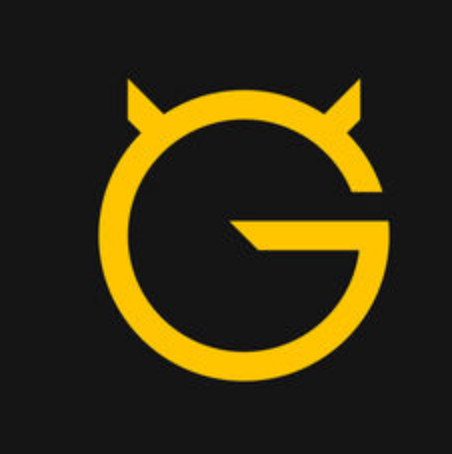 3. Techniques 
Whether it's speed, rhythm, reading, improvisation, diction, phrasing, or any other technique, music students should set a resolution to incorporate something new into their arsenal. These techniques are not achieved by will power; they take discipline and consistency. These are two resolutions that we suggest trying: 
All ______ played using _______ notes at ___________bpm 
________ for _______minutes a day, ______days a week. 
These two formats allow for music students to be flexible and personalize their resolutions. For example: "All modes played using sixteenth notes at 120 bpm" or "Sight read for fifteen minutes a day, three days a week." Try making your own resolution using this format and stick to it. You will see these techniques improve and show up in your playing in no time at all. 
4. Organization 
The new year is the best time to get organized. This could mean different things to everyone, but for music students, it can be broken down into a few categories: 
Equipment 

Students should set a resolution to organize their equipment. This could pertain to how they will take care of things, put things away, and where accessories will be stored. 

Material 

Lyrics, Chords, Tabs, Lead Sheets, Sheet Music 

Whether it is in a binder, an tablet, or a cloud-based software like Google Drive or Dropbox, this is the time to get those items in one place, in order, and prioritized. 
5. Memorization 
For some, memorization is easy. For others, it can be a very difficult. Regardless, it's always important to exercise these muscles. This means consciously strengthening the memory by setting specific daily, weekly, and monthly goals. These are resolutions that I use to help keep my musical memory in shape. 
One ______per day memorized 
One ______per week memorized 
_____________ per month memorized 
Personalizing this format could sound something like this: "One verse per day memorized." This is an achievable goal for anyone. Choose a song and just memorize one verse of lyrics for the day, or change the word and memorize one verse of chords or one phrase of a solo. Then bump it up for the midterm goal with: "One song per week memorized." This would be mean all of the lyrics, or one solo (meaning an entire solo). You can likely see the pattern. Follow this format, and watch as your memory begins to hold more than you can an imagine. It is through this process that musicians learn to keep thousands of songs and concepts in their brain. Who knows why they can't remember to show up on time or be dressed appropriately? There's honestly no explanation for that.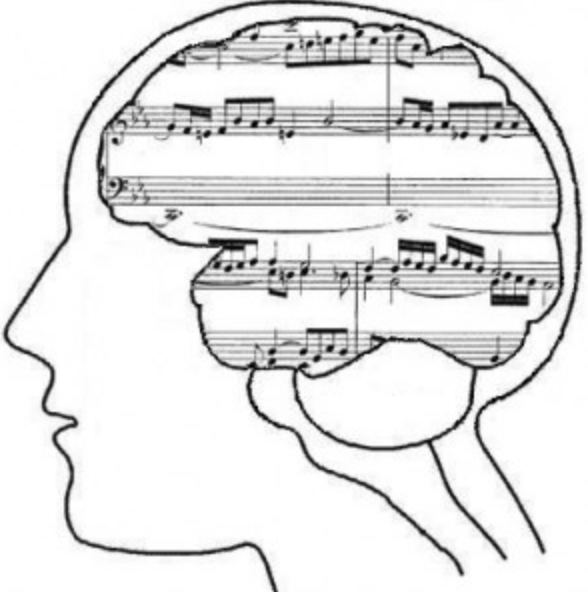 I wish great success to everyone endeavoring to make changes and work towards goals. This year is poised to be your year, so get that pen and paper out and get inspired!