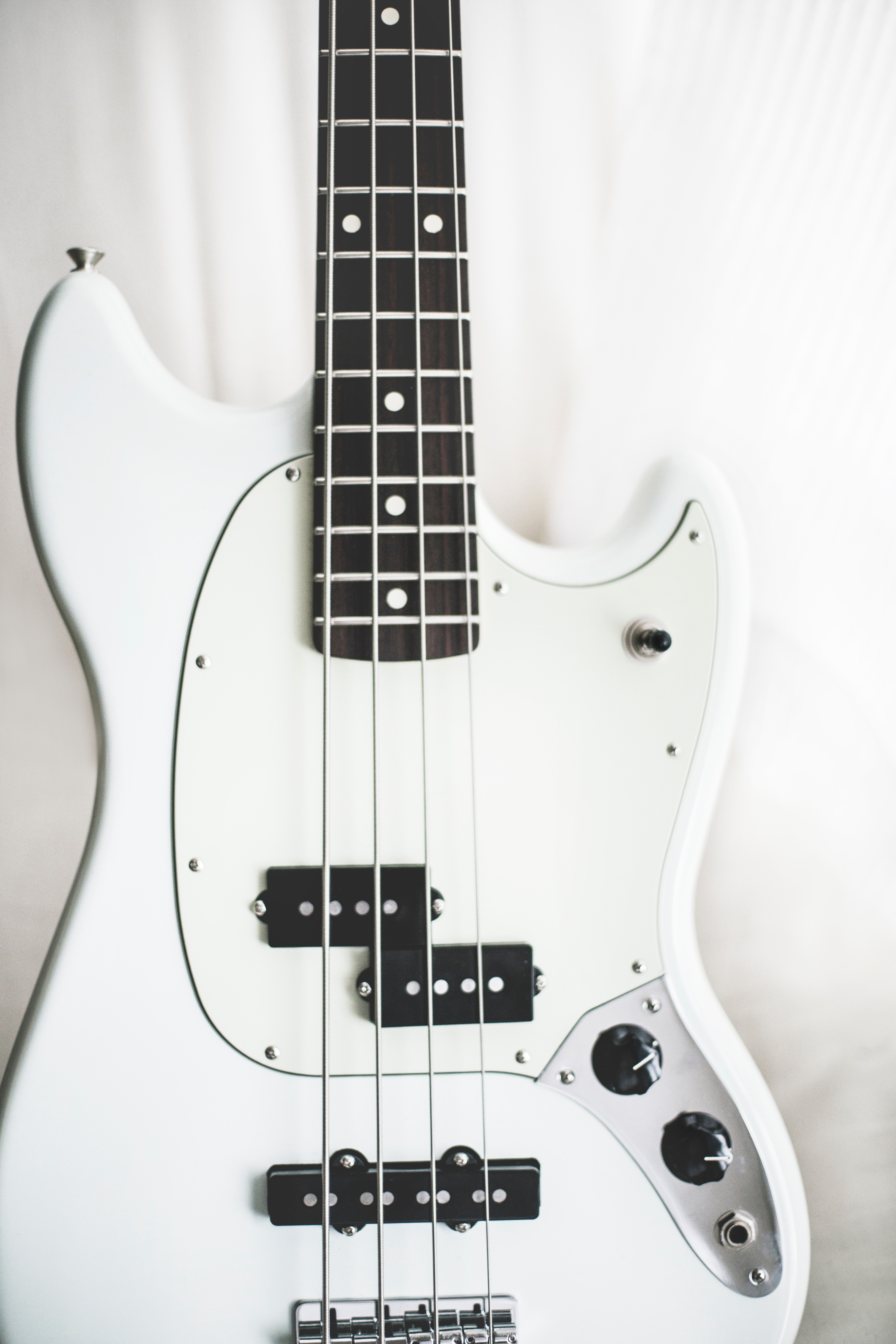 Hey, I've got another joke! Want to hear it? It's a doozy. 
What's the first thing a bassist says when he knocks on your door?
"Pizza Delivery!"
Yes, it is cringeworthy, maddening, and worse, it is disparaging to both the pizza delivery profession and the music community at large. After all, who wants to live in a world without pizza delivery? If they go on strike, all kinds of chaos will break out. 
All kidding aside, we're back for another article in our series on what musicians should always bring to the gig to set themselves up for success. Following "What to Bring to the Gig: Pro Guitarist" and "What to Bring to the Gig: Pro Drummer," we are excited to share 10 must-have/bring items for the gigging electric bassist. For this article, we reached out to our very own SoundLife instructor Andy Hill for insight and expertise. At the time of writing this piece, Andy was a graduate student at USC's Thornton School of Music, where he also received his undergraduate degree. Beyond teaching and school, Andy constantly works as a gigging bassist, performing behind pop artists, in cover bands, and in jazz groups. He also performs regularly with our co-founder Chris as part of GB Entertainment. 
Andy is a consummate professional. He is often booked on multiple gigs a day from Thursday through Saturday, week in and week out. For every event, Andy is early, prepared, and has a positive attitude. His preparedness, coupled with his skill, is a double-edged sword, swiftly cutting through the noise and setting him apart from the pack. Andy knows where to be, what to wear, what to play, and most importantly, how to play with anyone for everything. Here are the top 10 things Andy considers essential for any gig.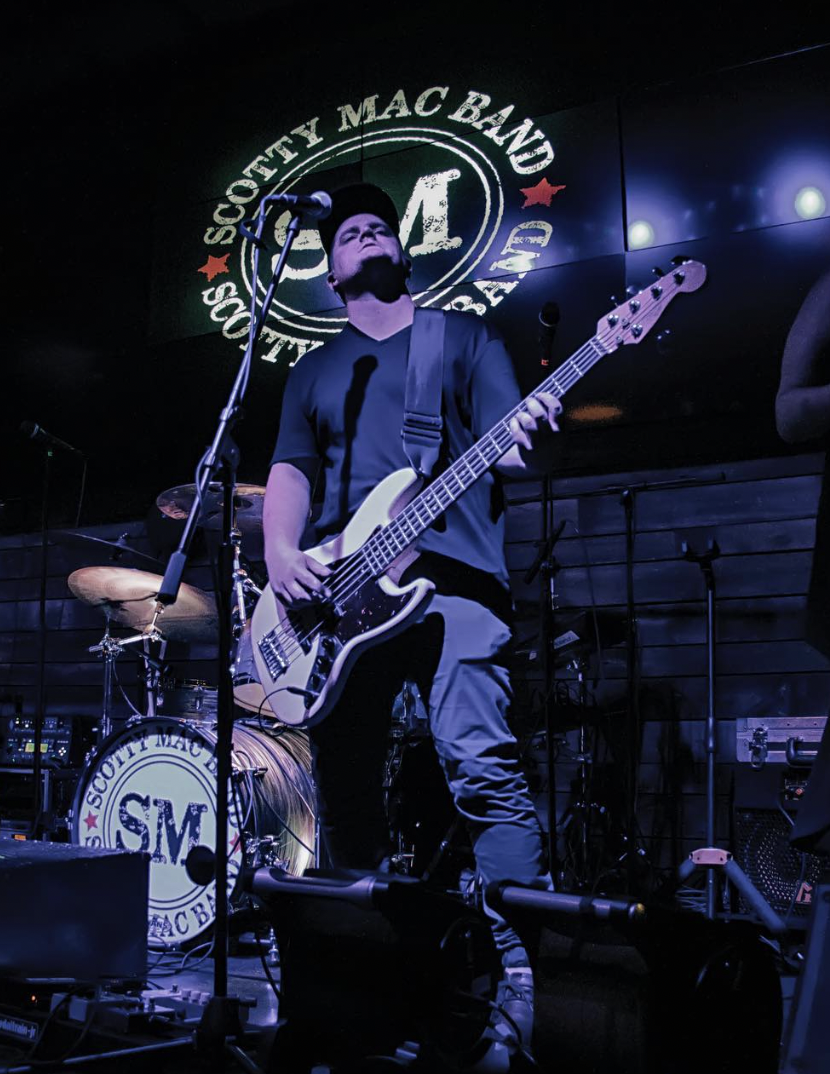 Quality Extended Range Bass (5 or more strings)
The extra five notes you get from a low B string are incredibly helpful. Andy uses them on nearly every pop, rock, and country gig. It keeps the bassist from having to drop-tune the E string. Also, if a singer changes the key of a song from E to Eb, which happens pretty often, the bassist will be able to have the lowest root note to be the 1st fret on the D string. Fender makes the most versatile and durable bass guitars. These are also the "look" nearly every employer wants. Andy recommends Fender Jazz V Ultra, Fender Precision V, and Fender Jazz V (this is the one Andy has). 
Ear Plugs
The best advice Andy would give his younger self is: "save your ears." It's worth it to shell out money for custom, molded earplugs. Ultimate Ears (whose in-ear monitors or IEMs Andy also uses) make a great pair with interchangeable dB filters. You can also visit any audiologist to get fitted and order a pair. The price varies but runs around $150-$200. Andy uses the 25dB cuts, which are great for live performances, and he recommends moving up to 75dB for concerts or other large-scale events. One great recommendation for getting started with Ear Plugs is to go with a cheaper universal fit option and buy enough to have one in each instrument case, one for a keychain, and one for the car. We recommend these plugs.
Direct Box
Bass always goes " direct " for nearly every professional performing situation. The sound team will most likely have a direct box for you, but bringing a quality Direct Box is a good idea (especially on high-stakes gigs) to bring a quality Direct Box. You will want an active box if you are playing a passive bass, you will want an active box. Always bring this with you when going into the recording studio, as passive basses sometimes have issues getting enough signal to the board. Here are Andy's recommendations for DI Boxes: Neve DI Box, Radial DI Box.
The Right Amp
This will vary depending on what kind of music you play and what kind of venues you're in. One feature a bassist will want is a Direct Out built into the bass amp (XLR preferably). Most bass amps will have them, even the cheap ones. Note: if you bring your own Direct Box, you won't need the Direct Out. Andy plays a ton of small and medium rooms, so he likes the Fender Rumble 40 because it is incredibly lightweight, portable, durable, and relatively cheap as far as amps go. It throws out a nice, neutral bass tone that is easy to control. It also has a Direct Out for linking into the medium-sized room PA systems. For bigger venues, or when the gig just calls for a little more oomph, Andy recommends Ampeg, Aguilar, or MarkBass. There are dozens of ways to combine different speakers and heads. Research the various options and pick what works best for you. Andy recommends Fender Rumble 40, MarkBass 102P, Aguilar Tone Hammer Head, 500w, and Ampeg SVT-7 Pro 1000. 
A Plug-In or Pedal Tuner
Andy recommends a plug-in or pedal tuner because the clip-on ones sometimes have trouble with bass, especially the low B string. The pedal is ideal because it can also act as a defacto mute switch for in-between sets. Polytune makes a fantastic pedal tuner. 
Effects (or lack thereof)
Bassists should exercise great restraint when it comes to effects. At most gigs, a bassist will not need any effect. Occasionally, a bassist may need some, probably more so in the recording studio. Here are some recommendations to get started: Big Muff (fuzz), Envelope Filter (to sound more synthy), and Octave Pedal.
Cables
Bring two of everything because you never know when you need a backup! Quarter inch, XLR, and power cable for your amp. If you are unfamiliar with the venue, assume that your power source will be far away and there will only be one slot for you. If you need more than one (for example, if you have an amp and pedal board), bring a power strip and extension cord. Sometimes the sound team will have this for you, and sometimes they won't. It is definitely worth buying nice cables and taking care of them. Having two pieces of unreliable junk will not serve the mission of setting yourself apart.
Recommendations: Quarter Inch, XLR, Amp Power Cable (pro tip: get a 25-foot one of these), Cable Ties.
Gaff Tape
An underrated part of the musician tool kit, gaffing down your cables not only makes you look more professional but also fixes the safety issue of tripping on wires. Some places will not even allow you to run cables through certain pathways if they are not taped down.
Tool Kit
You may need to perform simple maintenance while on a gig, either on your instrument or another piece of equipment. Must-haves include screwdrivers, wire cutters (get big ones that can cut through bass strings), pliers (large and needle nose), electrical tape, and a medium-sized knife. Andy recommends Channellock Wire Cutters.
Extra materials
Backup materials include strings, batteries (9 volts if you use an active bass), a guitar strap, and pedal patch/power cables. Andy highly recommends Elixir Nano Web strings.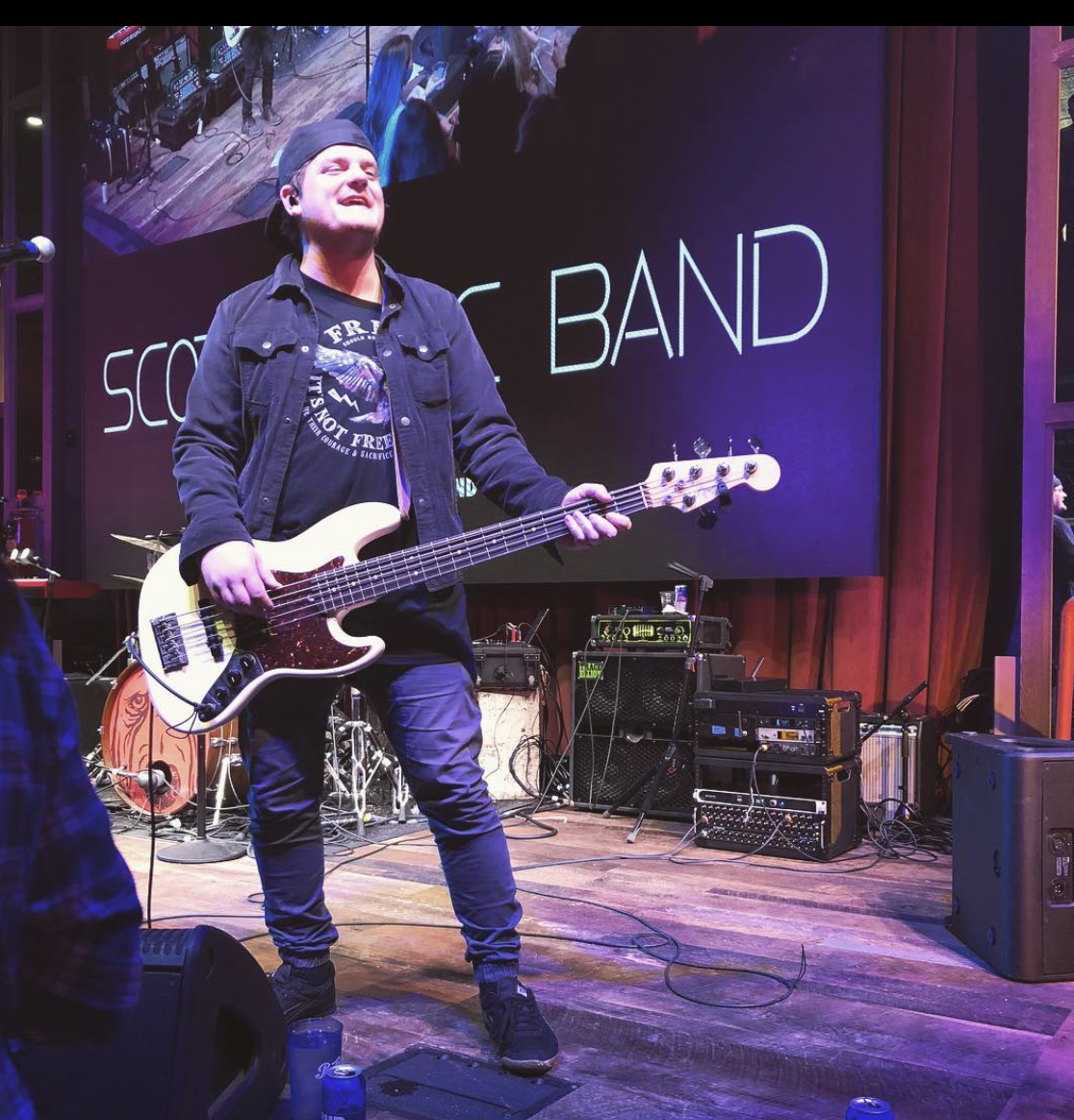 A big thank you to Andy for taking the time to share the insight he has acquired throughout hundreds of gigs. If mastery takes 10,000 hours, Andy is easily a Shadow Ninja (the highest level in ninjutsu). The items on this list typically take musicians years to work through as they find one thing after another that they either didn't think about, forgot, or realized would have made a substantial difference. The goal of lists like this is not to add stress to the gig but to take stress away. 
As a professional musician works their way up, they learn what they need to be their best self. These items vary from person to person and gig to gig, but in the end, musicians universally agree that peace of mind is most important. For many, peace of mind takes years to acquire, but by adhering to the recommendations in this list, you will undoubtedly be ahead of most. The sooner a musician knows how to be unobstructed in their abilities—which happens by taking control of every variable within their power—the sooner they can get back to having fun and serving their passion.
Follow Andy on Instagram @andrewhill4
If you read this and have questions, please feel free to comment, and we will respond. Our mission to empower musicians extends to everyone. 
---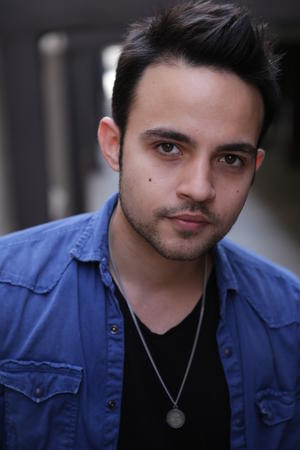 Hey there! I'm Chris Vazquez, Program Director and Co-Founder of SoundLife. I've committed my life to sharing the joy of music through performance and education. As the curator and lead contributor to this blog, I take great care in sharing inspiring, helpful, and eye-opening stories. It is my hope that each article helps both music students and parents of music students all over the world. As a veteran professional musician with over 15 years of touring experience and 20 years of teaching experience, I can say without a doubt that dreams do come true, anything is possible, and music education is a life-altering gift.