Are you really back for more? Okay, okay. Brace yourself…
How do you make a million dollars playing the piano?  
Start with two million.
Welcome back to our series focused on what professional musicians must remember to bring to a gig. More than preparation, these lists are about changing the musician's story. If we can relay in 10 minutes what took us a decade or more to dial in—and the next generation takes heed—together, we can change the way people perceive music professionals. No longer will we have the image of the aloof, unreliable, unprepared loner struggling to get by. Can you imagine a parent one day saying, "When you grow up, you are going to get a good, respectable job—a doctor, a lawyer, an astronaut, or maybe, if you are lucky enough, a musician." If you are laughing out loud right now, please calm yourself. This is serious business. 
So far, we have discussed what guitarists, electric bassists, and drummers should bring to the gig. In each article, we compiled these lists from professional, working Los Angeles-based session musicians, and this article will be no different. Today we're honored to share a list compiled by the incomparable Alex Nester. Some of our Soundlifers may recognize Alex from our SoundLife Showcases, as she is often featured in our All-Star House Band. She is a powerhouse vocalist, funky keyboardist, singer-songwriter, artist, and gigging musician all wrapped into one. 
As a solo artist, Alex has opened up for Earth Wind & Fire, Chicago, Rachel Platten, Evelyn "Champagne" King, and Dave Mason. Through the years, she has also worked on stage and in the studio with Stevie Wonder, The Four Tops, The Fifth Dimension, Tito Jackson (of Jackson 5 fame), Tower of Power, and Frankie Valli and The Four Seasons, most recently touring as a guest artist with Carlos Santana. If that list isn't enough, Alex is a full-fledged gigging musician working with numerous agencies performing for private and corporate events, weddings, and more. 
If you ever have a chance to see Alex perform live, you will not be disappointed. Check out her recommendations on "What to Bring to the Gig!"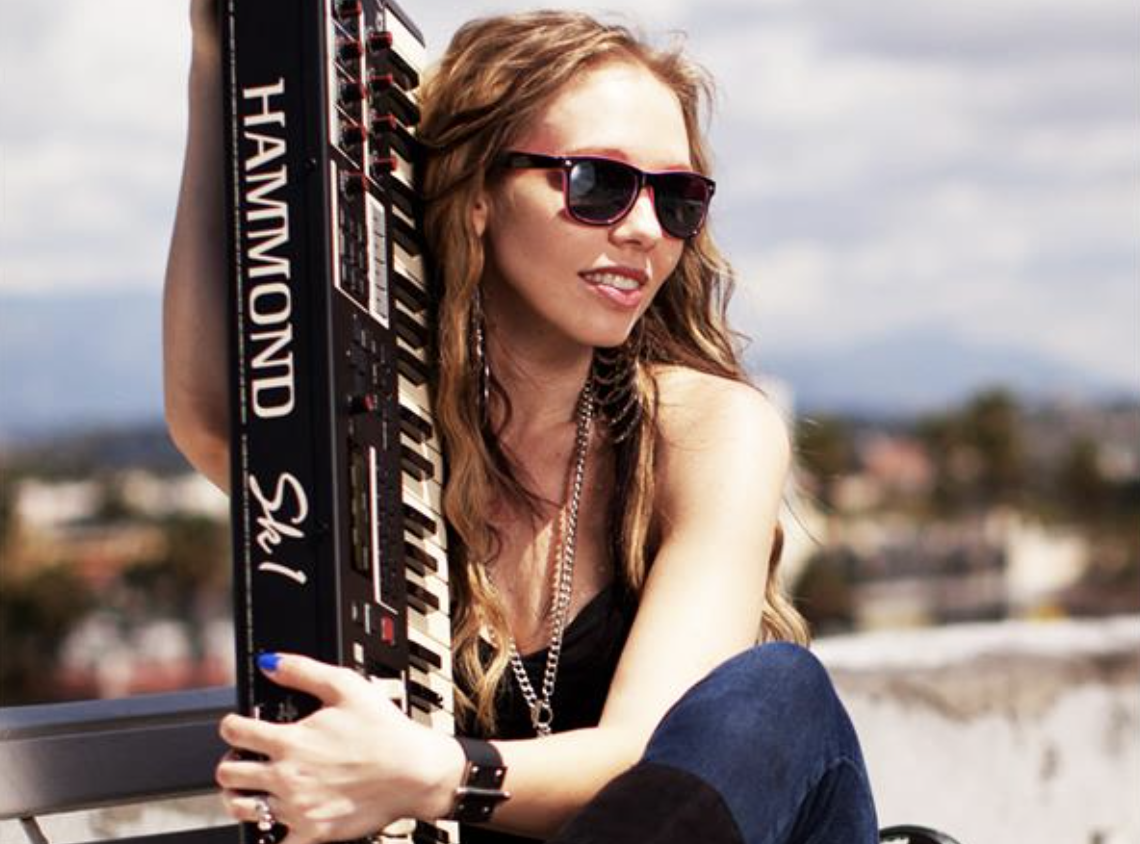 Keyboard
Kinda can't play keys without it!
Recommendation: Nord Stage 4
Keyboard Stand
You may be able to fashion a stand for your keyboard out of an unused table or some extra chairs (NOT speaking from experience, of course), but it's really not the best look.
Recommendation: Yamaha
Keyboard Bench/Seat
Even if I know I'll probably be standing during the gig, I bring my keyboard bench with me. Every gig is different, but it's always good to have the option, just in case.
Recommendation: Yamaha
Pedals
I always make sure to have a sustain pedal in my bag, as well as an expression/volume pedal if I'm playing something like an organ.
Recommendation: Sustain/Volume
Cables
I usually bring ¼-inch cables in multiple lengths. I have some short 6-footers if I'm running through a DI box but also some longer 15, 20, and even 25-foot cables if I'm super far from the soundboard. Also, I always bring a PAIR of cables in case I can go stereo.
Recommendation: Mogami
DI Box
Some venues don't have DI boxes, so I always make sure to have one on hand. A DI box is used when the soundboard can only take xlr cables as inputs. My keyboard is a ¼ inch out. The DI box ultimately converts ¼ inch into XLR.
Recommendation: DI Box
Keyboard Cover
This is easy to bring because it is always in my keyboard bag. This cover has come in handy many times. It helps protect the instrument against the extremely hot sun in the summer, as well as rain. Anyone who has ever played an outdoor gig knows that weather often factors into the equation!
Recommendation: Gator
iPad
This can work with any kind of tablet, but I make sure I always have my iPad with me. I have loads and loads of music in there (forScore is a game-changer of an app for music), and sometimes you never know what you might need to look for. Also, frequently I have to learn new music for a gig, so I have to be sure to have that with me.
Recommendation: Refurbished iPad
iPad holder (and something to hook it onto a mic stand)
Bringing my iPad is not enough if I can't see it in front of me! That's why I always bring an iPad holder that connects to something like a mic stand. It's smaller and easier to bring than a legit music stand, and it tends to be less obtrusive.
Recommendation: K&M
Earplugs
Always. I even carry mine in my purse every day. If your hearing gets damaged, then that will hinder your playing. Take care of your hearing, and always protect your ears!! I highly recommend custom musician's earplugs because they bring the db level down but keep the attenuation pretty flat. In other words, they turn down the volume, but you still get an equal amount of high, mids, and lows. But to be honest, ANY earplugs will do!
Recommendation: Hear Pro Tech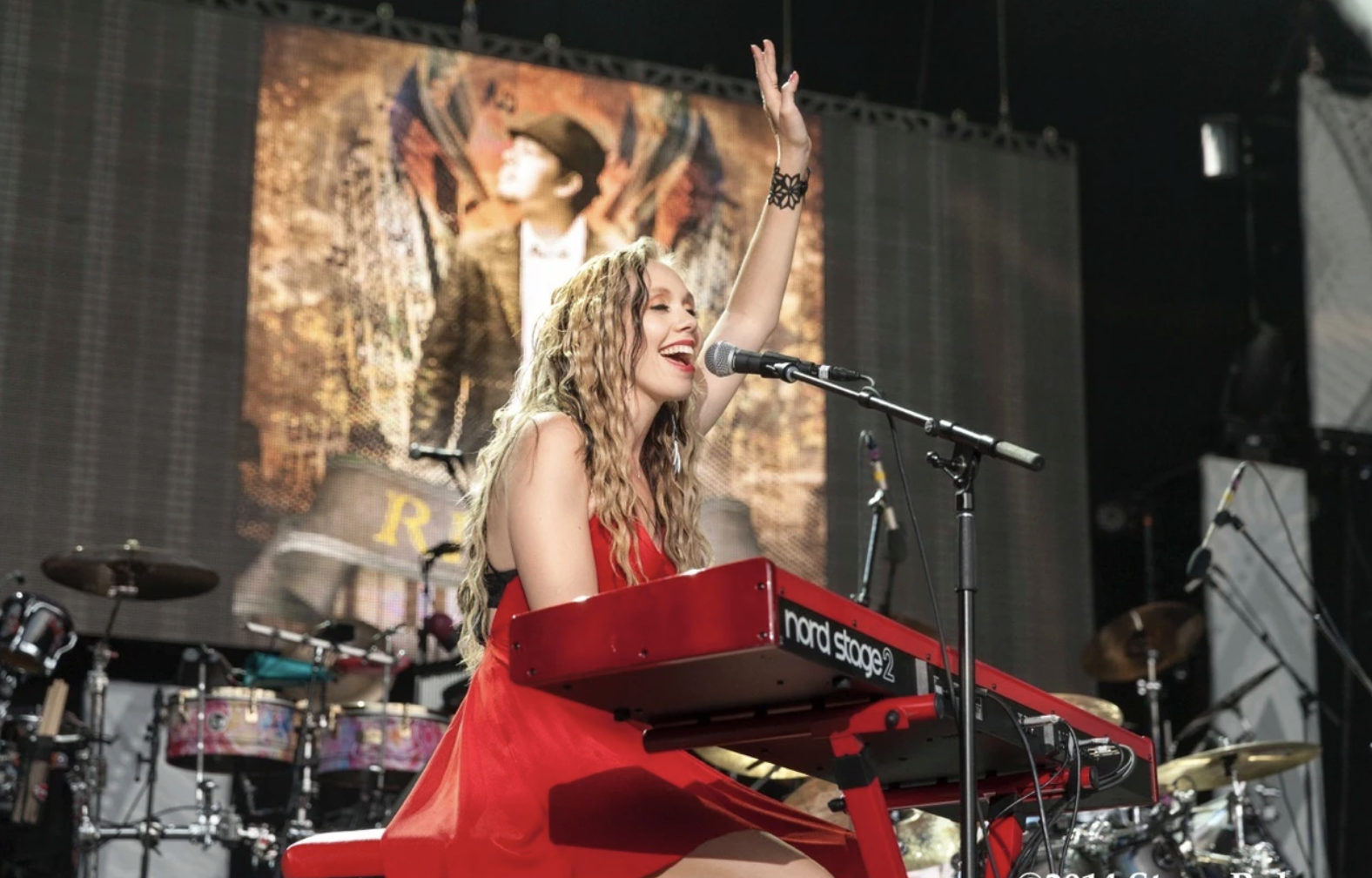 We cannot thank Alex enough for taking the time to break and share her personal gear list with our community. As a guitarist, I've worked with Alex for over a decade, and I've become a fan of everything she does above and beyond the work we do together. Alex leads by example, which is why she is so highly regarded in the music community.
Follow Alex and check out her music.
---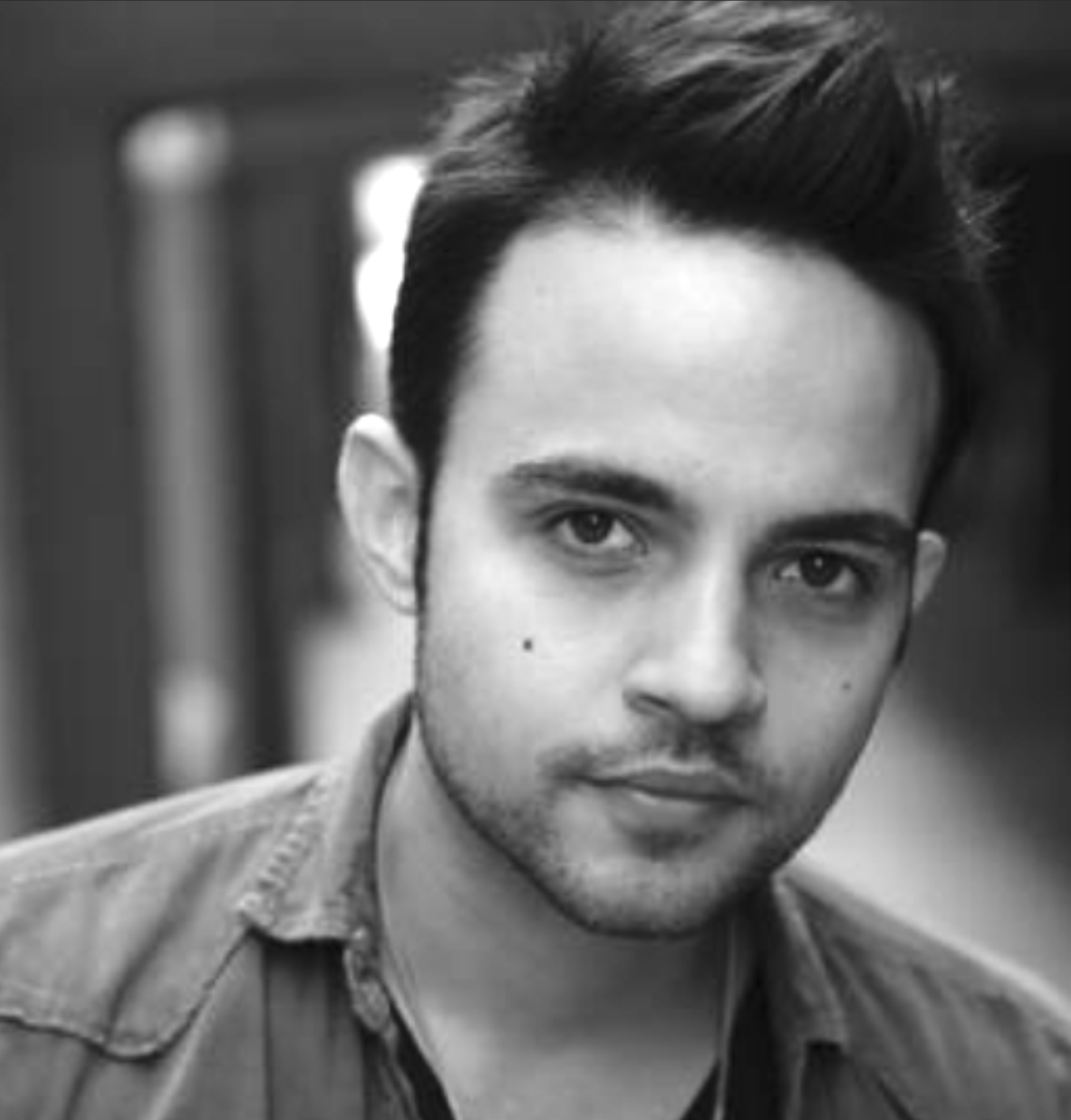 Hey there! I'm Chris Vazquez, Program Director and Co-Founder of SoundLife. I've committed my life to sharing the joy of music through performance and education. As the curator and lead contributor to this blog, I take great care in sharing inspiring, helpful, and eye-opening stories. It is my hope that each article helps both music students and parents of music students all over the world. As a veteran professional musician with over 15 years of touring experience and 20 years of teaching experience, I can say without a doubt that dreams do come true, anything is possible, and music education is a life-altering gift.