Concert Summary: Showcase XIX  
As I sit to write this concert summary amidst the slow pace of the holiday break, I close my eyes and travel back to December 10, 2022, when the earth shook and the sky cracked. "Let there be rock" shouted down from the heavens. And there was rock. And it was good. This magic was on full display, but as we dive into what will surely be remembered as one of the greatest Showcases in SoundLife history, it becomes clear that though there was magic, it was matched evenly with old-fashioned hard work.  
It is always a scramble in the early morning as the stage is set and sound checked, the floors cleaned and chairs placed. Everyone is eyeing the clock preparing for the whole day that lies ahead. In this way, it was just another Showcase. After all, we have done this before. Eighteen times to be exact. With each deep breath, we relax. We've got this down. We have beautiful systems forged in fire.
At 11:15 am, the intro playlist kicked in, and the house began to fill. Instead of the generic classic rock playlist that typically greats eager fans, our audience was treated to original music written, performed, and recorded by SoundLife students. Songs from Brother and Natalie Bernstein led right into our final pre-show selection, "For Those About to Rock, We Salute You" by AC/DC.  
When I took the stage to begin the show, I felt a sense of calm and confidence that had eluded me in previous years. I knew that this audience, more than any prior, was in store for a unique musical odyssey. These artists, composed of songwriters, instrumentalists, and bands, worked their tails off. All they needed was a stage.
At 11:30 am, Riley kicked off the show. He performed the smash hit "As It Was" by Harry Styles with our All-Star House Band. Riley created his own arrangement with his instructor, and together they mapped out when he would play the piano and when he would step away to just sing. It was perfect and showcased incredible growth from previous performances.  
Following Riley was young Violet on drums, digging into "Shake It Off" by Taylor Swift. At just six years old, Violet sat poised behind the full drum set. She knew exactly what to do when the music started, and she had the audience in the palm of her hand.  
Up next was Pepper Manley performing alongside the house band and taking on an ambitious two-part song called "The Lightning" by Arcade Fire. This winding song form put everyone to work. On stage was a focused group of musicians, locked in from beginning to end, with Pepper front and center. Pepper had all of her parts memorized. Focused on her guitar and the audience, the spotlight was all hers. 
Our Showcases are an opportunity for performers of all ages and skill levels to Showcase where they are in their musical journey. Inspiration is everywhere, but competition comes only from within. With every concert, performers are inspired to try new things and reach new heights. After Pepper's full band performance, we moved on to two young siblings, Sam and Ava, stepping on the stage for the first time. They each performed a traditional piano piece with their instructor, Anna, right by their side. The audience erupted with applause.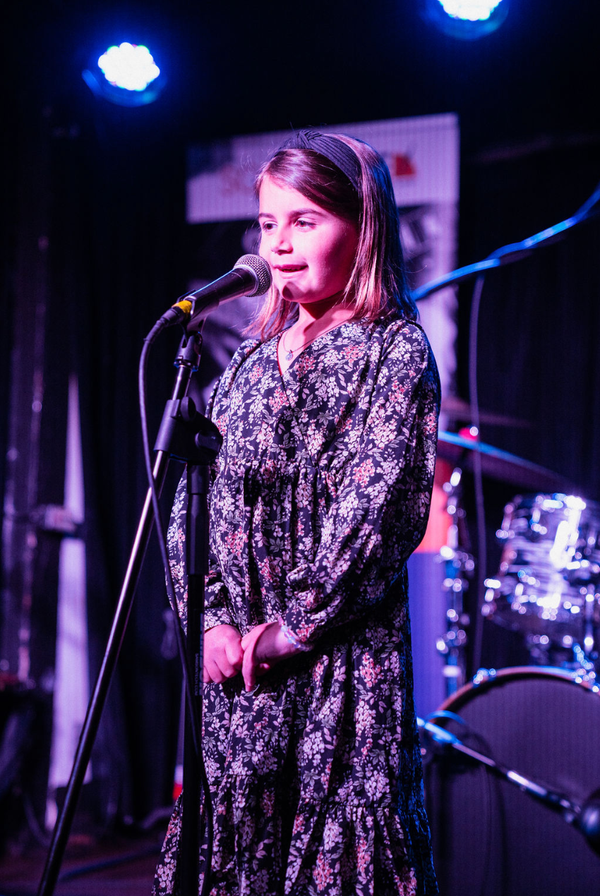 Next, the Showcase turned to musical theater with vocalist Zoe. At the young age of 6, Zoe stood on stage and belted out "I'm Finally Me" from the Disney movie Zombies 3 in what became a precious moment. Zoe sang to a track, showing no fear, but instead, she looked excited and happy to share her song with the world.  
Following Zoe's journey to Broadway, we returned to pop and rock with Ryan. Accompanied by his instructor, Ryan sang "Sign of the Times" by Harry Styles. This song takes on a new life as a piano and vocal duet, and Ryan sang it beautifully. He then stayed on stage for his second selection, a full-band performance of "Boulevard of Broken Dreams" by Green Day. This classic track was executed flawlessly, and Ryan shined as the rock star he is. 
As the Program Director, it is my job to curate all of SoundLife's performances. I take great pride in this job and have so much fun looking at all of the song selections that come in from each performer. When "Little Wing" by Jimi Hendrix was submitted, I had to take a moment to pause. This was a song I remembered learning as a young teenager and then playing regularly for the rest of my career. More importantly, it was a song I remembered learning and playing with my father. Knowing he would be in town for the Showcase, I asked him to play on this song along with our house band in support of Gavin. Knowing my father's resume as a concert percussionist in the United States Navy Band for 26 years, I figured he fit the bill as an "All-Star." This was all possible because Gavin put in the work to prepare this classic piece. It is a difficult number, and the intro is easily the song's most challenging and well-known part. Gavin nailed it; from the intro on, he stayed on fire. It was a thrill and honor to play alongside Gavin and my father.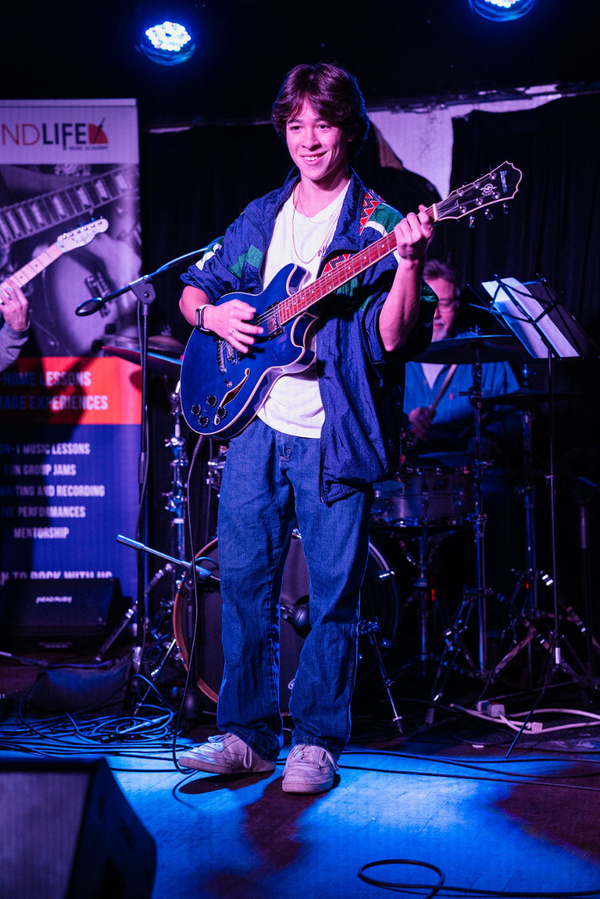 Our next performer, Sophia, started her segment by getting everyone into the holiday spirit with a gorgeous rendition of "Winter Wonderland." She dove into the world of R&B by treating the crowd to a now-classic song, "Put Your Records On" by Corinne Bailey Rae. Sophia had only planned to do a portion of the song, but when she came to rehearsal earlier in the week, her command was impeccable, and we collectively decided she should perform all of it. SoundLife Showcases reflect the performer's interests, so we never know what music genres we will cover. It was nice to represent R&B and see songs like this connect with the next generation.   
The following two performers were placed together because of their unique artistry. They are both songwriters with a keen sense of how they want their music to sound and impact their audience. First up was Sarah, a multi-instrumentalist proficient as a vocalist, pianist, and guitarist. She started her set with a solo piano and vocal rendition of a Billie Eilish song called "idontwannabeyouanymore" before moving to a full-band performance to share her original piece, "Helen." Sarah's confidence and command on stage are truly inspiring to see at her young age, and we applaud her artistic development.
Sarah was followed by Natalie Bernstein. You may notice I used Natalie's last name. That is not an accident. Natalie became somewhat of a public figure with the 2022 release of her first single, "Adrenaline." This song was recorded through our recording program, which was created in response to Natalie's prolific songwriting bug that began in 2020. For this performance, Natalie shared a brand new song called "Scheme" with the full band. This hypnotic dancey number was a completely new sound for Natalie. A la The 1975, "Scheme" tells a captivating story while the band lays down a funky ambient foundation. Following "Scheme," Natalie performed a solo rendition of another new song called "Panorama," which she is currently recording with the help of our team member Enrique.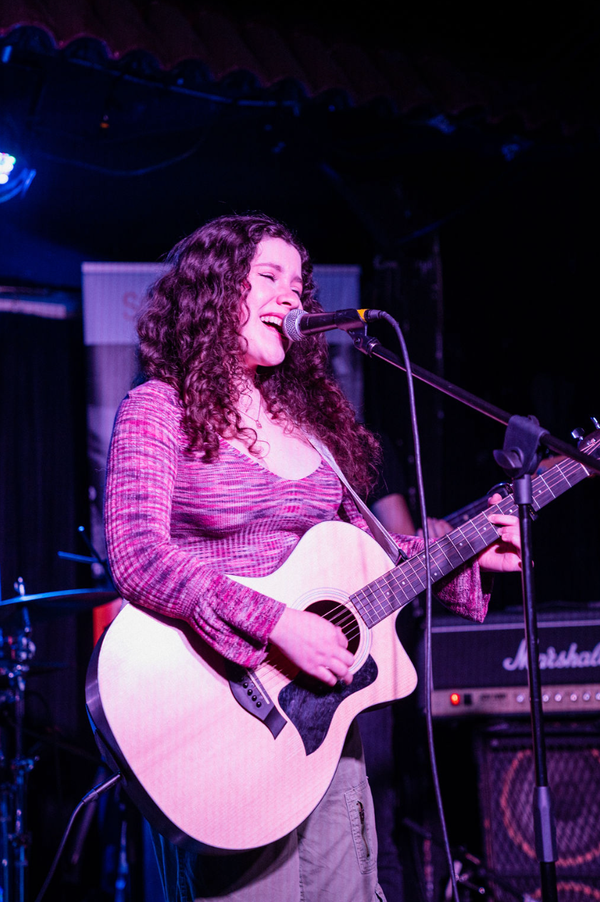 Following a veteran performer like Natalie can be challenging, unless you are Kamayo. For his Showcase debut, Kamayo chose the Arctic Monkeys song "R U Mine" with full-band accompaniment. This song is a blast to play, but just after the second chorus comes a guitar solo that has one really tricky line. In rehearsal, Kamayo nailed it on the first pass but not on the second pass. Knowing he would want to correct it, we ran the section a few more times. It was clear he knew it inside and out, but the mistake was in his head. When it came time to take the stage, we were all sending him our positive energy in the hope that he would nail that specific part—and boy, did he. As soon as Kamayo nailed it, everyone in the band screamed "Yeah!" in support. It was a beautiful moment. 
Stepping up after Kamayo was James, who elected to play and sing "Sanitarium" by Metallica. Now, if you know me, then you know how much I personally love Metallica. They are the band that turned my life towards music, and I'll be forever grateful. However, Metallica songs are tricky, especially ones from the classic 80s albums. Upon seeing this selection come in, I was both nervous and excited in equal parts. All that nervousness was put to rest at rehearsal when the whole band nailed the song in one pass. It was immediately apparent we would have a blast at the show, which is exactly what happened. James clearly put in a ton of work to prepare all the guitar solos and sing the song in a way that worked for his voice. James's fingers were on fire, and he should be incredibly proud.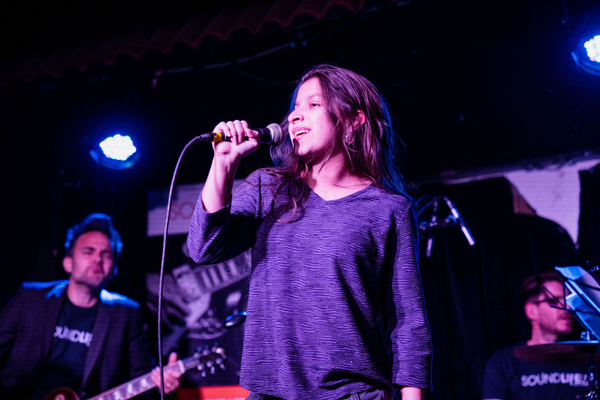 Naomi Bernstein has been a SoundLifer since 2014. She has a history of changing things up with each performance, and this one was no different. Naomi's first selection was "Misery Business" by Paramore. How else could you follow up Metallica? Naomi took the mic and commanded the stage, hitting all those incredibly high notes and rocking out with the house band. She followed this song with an intimate vocal and piano performance of an empowering original song called "Place to Call Home."  
Next up in a musical odyssey, we take a trip into the world of jazz with guitarist Felix. For his performance, Felix wanted to demonstrate his work in the world of improvisation, theory, and chord voicings. He chose the classic "Fly Me to the Moon" to demonstrate these skills and performed in a duo setting with me by his side—two hollow-bodied guitars and one tricky arrangement that we built week after week in Felix's guitar lessons. Upon striking the last note, Felix's smile reached from ear to ear. He nailed every section, and the relief and satisfaction were immediate.  
Felix was followed by Mikayla, who took the stage for her second Showcase. Mikayla selected "Let It Go" from Disney's Frozen. As a Father of twin girls who are just four years old at the time of this writing, I can't help but know this song inside and out. When Mikayla chose to perform it, I was thrilled. She performed with a track, and we created a chord arrangement on the guitar that allowed her to play all of the piano parts. 
Let me just say, Rocky is my favorite franchise of all time. I love every movie and always leave a Rocky movie ready to defeat the odds. When Harrison's song selection came in, I was excited to hear how he would do this classic song. Harrison chose "Eye of the Tiger" by Survivor from Rocky III for his performance. This was Harrison's first time on stage, and he absolutely crushed it. Any nerves and fear were well controlled as he drove that guitar into submission and earned roaring applause.  
Elias, a student of Lorenzo, has shown so much growth and engagement over the last six months that he not only participated in the Showcase with his band but also as a solo artist with the house band. For his solo selection, Elia chose "Boys Don't Cry" by the cure. Elias kicked off with the iconic guitar part and never lost his place. He demonstrated intuition and comfort in the context of a band far beyond his years. 
So far, we have covered nearly every genre of music except hip-hop...until now. Jacob, a.k.a Stryde, is an MC and Producer with a bright future. Stryde performed an original song over an original beat called "Hoppin'," and yes, the audience was hoppin'. Stryde elected to perform with his original track instead of the band but came to rehearsal to get practice on stage. His delivery and presence on stage were fantastic. 
For Showcase XVIII, a former bass student, Issac, who is currently a freshman in college, performed "Sir Duke" by Stevie Wonder. At that performance, Guy sat in the audience and watched. He then went home and learned the entire song, told his instructor, and then texted me to ask if he could perform it in the next show. Of course, I said yes. Did I mention the bass is not his principal instrument? He's actually a drum student, but he took it upon himself to learn how to play the bass. This kind of momentum is infectious. Guy's performance was inspiring and drove home how impactful these concerts can be. 
Next up, Ralston took the stage for two vocal selections. Ralston is a long-time student who has grown into a multi-instrumentalist across multiple disciplines. He performs with two bands, writes his own music, plays guitar, bass, and piano, and…he does musical theater. Music is in his veins. For this segment, he chose to accompany himself for "The Kids Are All Dying" by Finneas and then sing with piano accompaniment "Golden Hour" by Jvke. Both of these selections were new territory for Ralston, and we love seeing him push his own boundaries.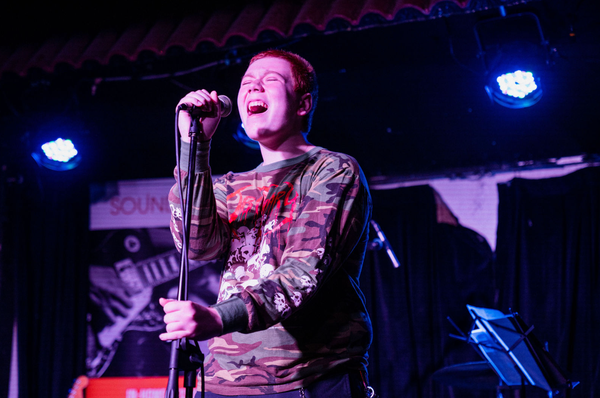 Lilly stepped up to the stage after Ralston. She is an incredible vocalist and songwriter, and we always look forward to the direction she chooses for her performances. In this show, she chose to start with "Beautiful" by Christina Aguilera. Lilly talked about the importance of the song to her and the meaning behind it, and her words drew the audience into her performance. She followed this up with an original song called "Pieces of Me." This song about inner strength in the face of bullying really connected with the crowd, and Lilly's soaring vocals brought people to their feet.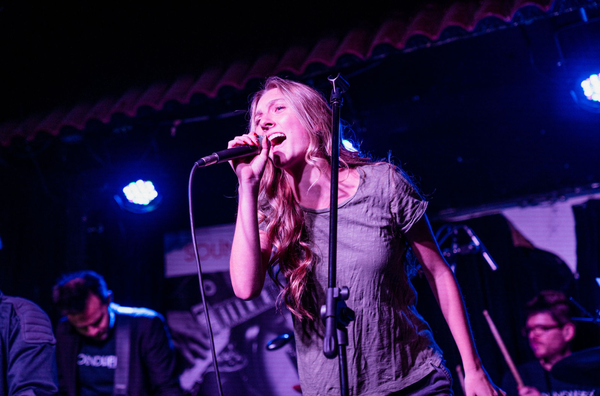 Nate's first Showcase performance was "Stairway to Heaven" by Led Zeppelin. How do you follow that up? With "Crazy Train" by Ozzy Osbourne, of course. Nate came to rehearse and destroyed this song with one playthrough. With myself on bass, his instructor Lorenzo on rhythm guitar, and team member Sam on drums, Nate stepped to the front of the stage in the lead guitar role to embody the great Randy Rhoads. It was a transcendent moment. 
New band GRB featuring Zeke and Jimmy took to the stage for their debut performance. They were joined by Justin Resnick on vocals and Zeke's father, Tony, on drums. This marks the first time Zeke stepped to the mic to sing. He took on "Another One Bites the Dust" by Queen. Singing on the mic for the first time is no easy task, and we are incredibly proud of Zeke for demonstrating courage in the face of fear. Zeke crushed GRB's first song before taking the lead guitar role on Green Day's "When I Come Around." Jimmy smiled wide as he wove his way through the iconic bass part of this 90s classic. Congrats to GRB on their first show!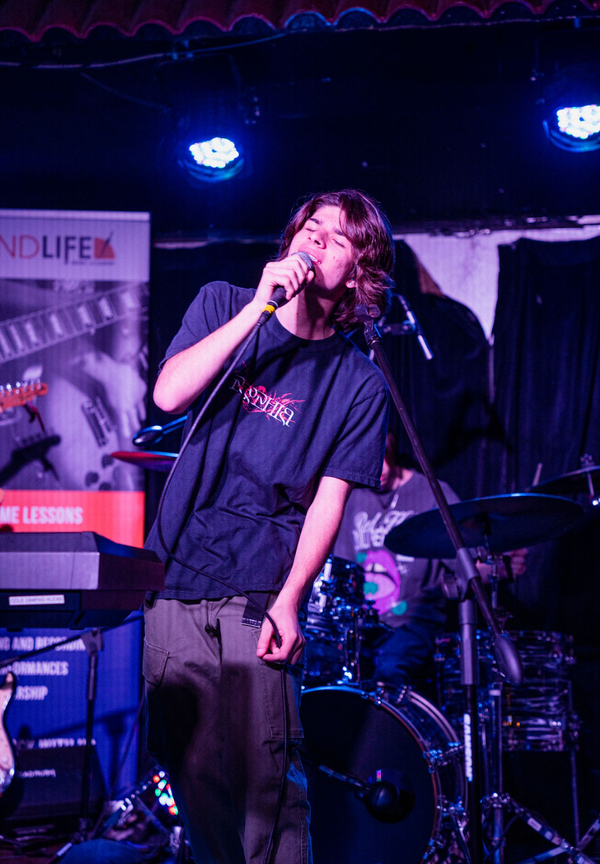 GRB was followed by veteran band Orpheus, who is currently in the recording studio with Sam working on their debut EP. Orpheus entered the studio to lay down basic tracks on December 17. Their Showcase performance was an opportunity to run all the originals they planned to record so that everything felt fresh and alive in the studio. Success would be an understatement. Orpheus burned through five originals in 20 minutes, leaving the audience demanding more.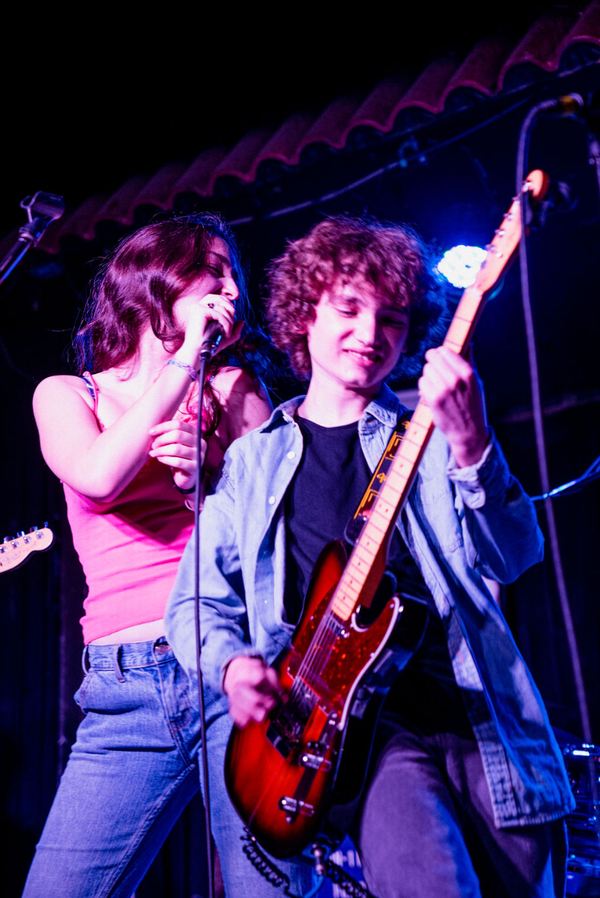 Next up to the stage was the debut performance from Sunday, a new band composed of SoundLife students and schoolmates. Sunday rehearsed on Sundays, which is where their name comes from. With only four rehearsals, they pulled together a 20-minute show featuring songs by Billy Idol, Taylor Swift, The Pixies, and more. Sunday was having a blast playing together, and their smiles spread to the audience like wildfire. We can't wait to get back to work in 2023 to build on their incredible momentum.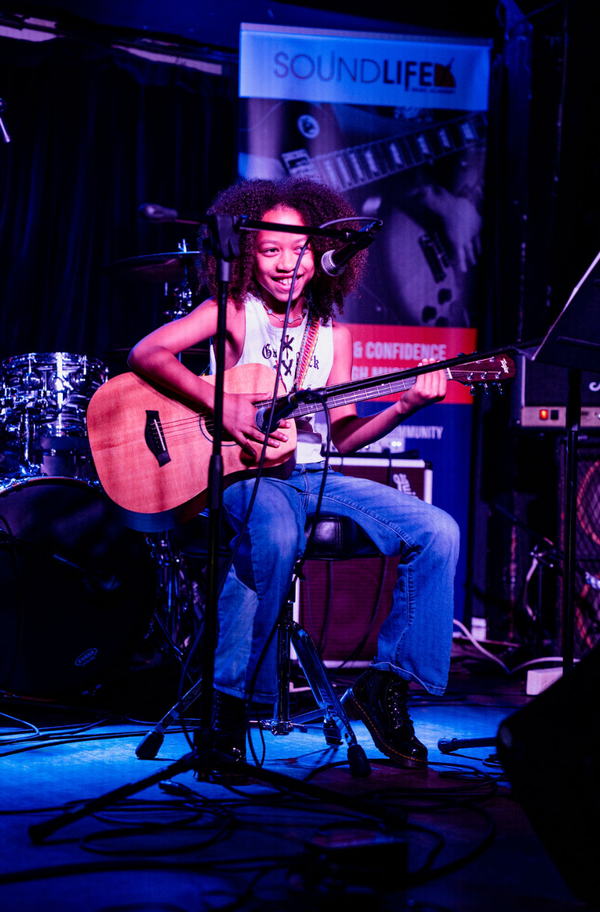 If you have seen Hamilton, you know how important the song "Dear Theodosia" is to the storyline. In her Showcase debut, Cree tackled this challenging song. She sang and played along with a track that mainly served to give the audience context. Cree displayed all the characteristics of a seasoned veteran onstage. She is a star in the making. The audience went wild for the performance, and it nearly brought me to tears knowing this is only the beginning for Cree.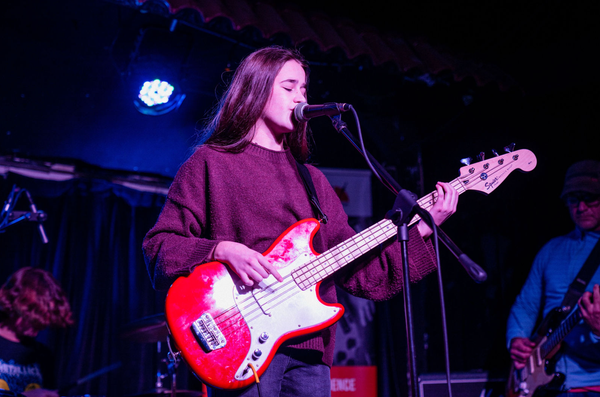 Rounding out the afternoon, our final two acts brought the thunder. Feedback, SoundLife legends, were one member down. Their lead guitarist fell sick the day before the show and was forced to sit out. In his place, both I and band Dad, Brian, stepped in to fill out the performance. I believe because the expectations were a bit lower, knowing that neither of us had the time to prepare the songs properly led to an incredibly fun performance. Though we were feeling our way through, the energy was fantastic, and it was clear we were all enjoying ourselves.
Feedback was followed by our final band, Brother. After performing solo earlier in the afternoon, Ralston returned to perform songs off his band's EP. Since I would be playing bass in his performance, I took Ralston aside and said, "Look, I am tired. It has been a long afternoon, but every ounce of energy I have left, I'm giving to you. Let's crush it." And that's exactly what happened. By the end of those three songs, the stage was wet with our sweat, and I just smiled at Ralston. We had so much fun, and it was a perfect way to end Showcase XIX. 
None of this would have been possible without the following: 
Venue – El Cid 
Videographer – James Mccutchen 
Audio Engineer – Hugo Vera 
Photographer – Lex Gallegos
All-Star House Band 
Alex Nester – vocals / keys 
Emily Persich – vocals / keys 
Chris Vazquez – guitar / bass 
Enrique Lara – drums 
Dogan Eyeler – drums 
Juan Vazquez – drums 
Sam Rough – drums 
Instructors 
Anna Mezentseva – vocal / piano / songwriting 
Lorenzo Taddei – guitar / bass / band coaching 
Eric Potapenko – guitar / bass / production / songwriting 
Christa Haxthausen – vocal / piano  
Andy Hill – bass / guitar 
Harrison Nida – guitar / vocal / songwriting / band coaching 
Sam Rough – drums / production / songwriting / guitar / band coaching 
Blake Estrada – bass / guitar / band coaching 
Emily Persich – piano / vocal 
Gabe Schwartz – drums / production 
Caleb Gaha – drums 
Rosh Roslin – guitar / production
---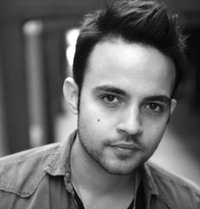 Hey there! I'm Chris Vazquez, Program Director and Co-Founder of SoundLife. I've committed my life to sharing the joy of music through performance and education. As the curator and lead contributor to this blog, I take great care in sharing inspiring, helpful, and eye-opening stories. It is my hope that each article helps both music students and parents of music students all over the world. As a veteran professional musician with over 15 years of touring experience and 20 years of teaching experience, I can say without a doubt that dreams do come true, anything is possible, and music education is a life-altering gift.