If you are reading this, the following article is the last in a series aimed to empower future musicians to change the musician's story. Each article in the series begins with a classic disparaging joke about musicians, before jumping into a list of items curated by professional, Los Angeles-based session musicians to help young musicians know exactly "what to bring to the gig." If you missed the previous articles, you can find them below.
What to Bring to the Gig: Pro Keyboardist
What to Bring to the Gig: Pro Drummer
What to Bring to the Gig: Pro Bassist
What to Bring to the Gig: Pro Guitarist
Now, on with the show…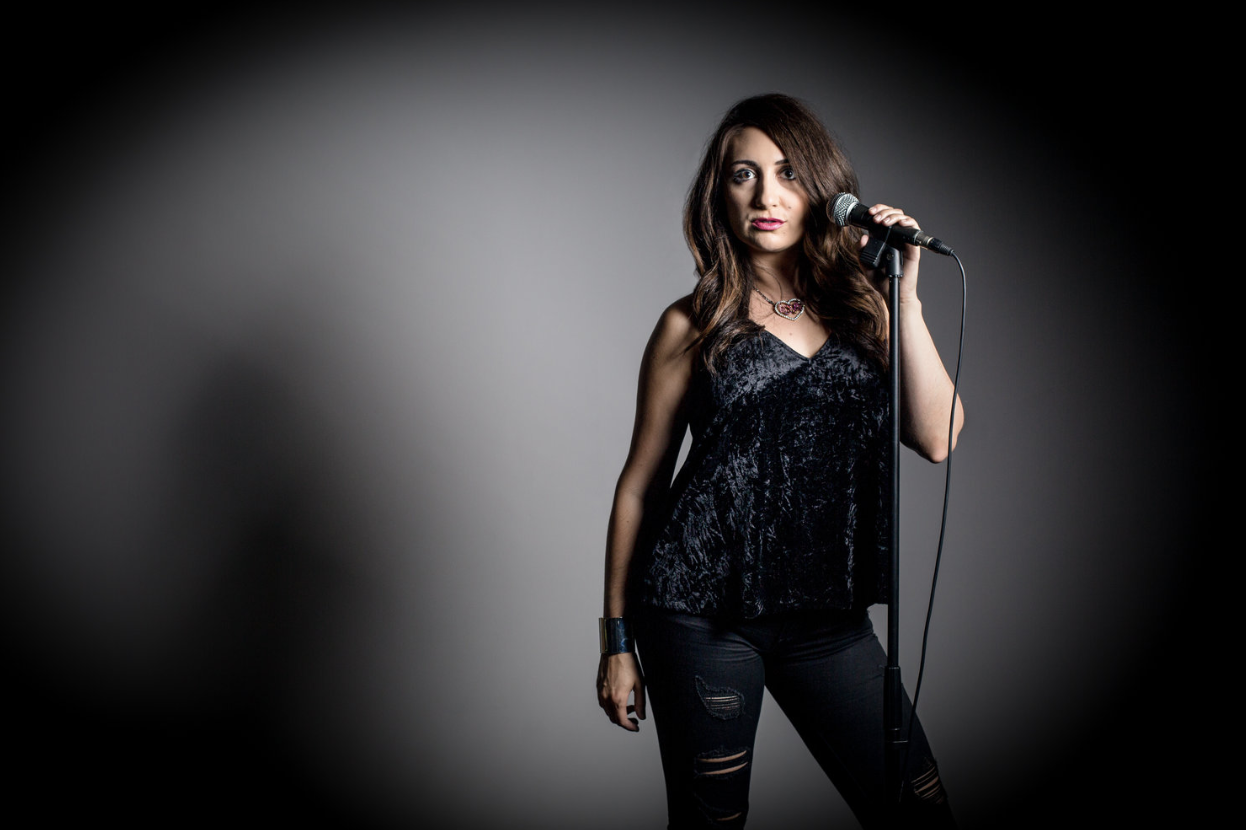 Saint Peter is checking in new arrivals in heaven…
He said to the first person in line, "What did you do on Earth?"
"I was a surgeon," said the man.
Saint Peter replied, "Well, go right on in through the Pearly Gates."
"What did you do on Earth?" he asked the second person in line.
"I was a school teacher."
"Good … go right on in through the Pearly Gates!"
"What did you do on Earth?" he asked the third person in line.
"I was a musician."
"Great. You can load in through the kitchen."
Do you remember Rodney Dangerfield? His whole shtick was, "I get no respect!" He would say this and then proceed on to one joke after another, proving his point. At times, this is kind of how it actually feels to be a musician. From the outside, it's very romantic and cool, but, the truth is, we are rarely pampered. The working musician is ultimately a highly trained and experienced service worker. Our service is entertainment. Our work ranges from sold-out tours to weddings, cocktail parties to hotel lobbies, and big studio sessions to laptop sessions in tiny apartments. Being a successful musician means checking your ego at the door, because one day, everyone is staring at you and telling you how incredible you are, and on that very same day, you could go to another gig where no one even knows you are there. Altogether, it is beautiful, fulfilling, challenging, freeing, and a heck of a lot of fun, but getting the mindset right—that takes time, and not everyone gets it.
Today we are shifting our attention to one of the most important roles in the band: the singer. When talking about musicians, sometimes the singer gets left out, but this is a capital-level crime. Singers are very much musicians in all of the same ways as a pianist, a guitarist, a bassist, or a drummer. Their instrument is their body, and learning how to use it takes the same, if not more, skill than all of the others. After all, we can always buy a new instrument, a better instrument, but we only get one voice. You may think, "What would a singer need to bring to a gig? Can't they just show up?" Oh no, my friend. A professional singer does not just show up. As the face of a band, they carry the most weight, remembering lyrics, melodies, harmonies, and all of the tools that help them execute at the highest level. 
Today's list of "What to Bring to the Gig: Pro Singer'' was curated by multigenre vocalist and voiceover artist Jayme Palmer. Jayme is a monster talent, having performed as a backing vocalist for Engelbert Humperdinck, Jill Scott, and Matt Cermanski. Jayme's voice can also be heard on hit television shows such as Vanderpump Rules, The Flash, and Sleepy Hollow. In addition to her work as a backing vocalist and in the studio, Jayme also fronts her own band, The Jayme Palmer Band, represented by GB Entertainment, which performs throughout the year for private events, weddings, and other special occasions. As a seasoned gigging musician, Jayme knows exactly what to bring to the gig.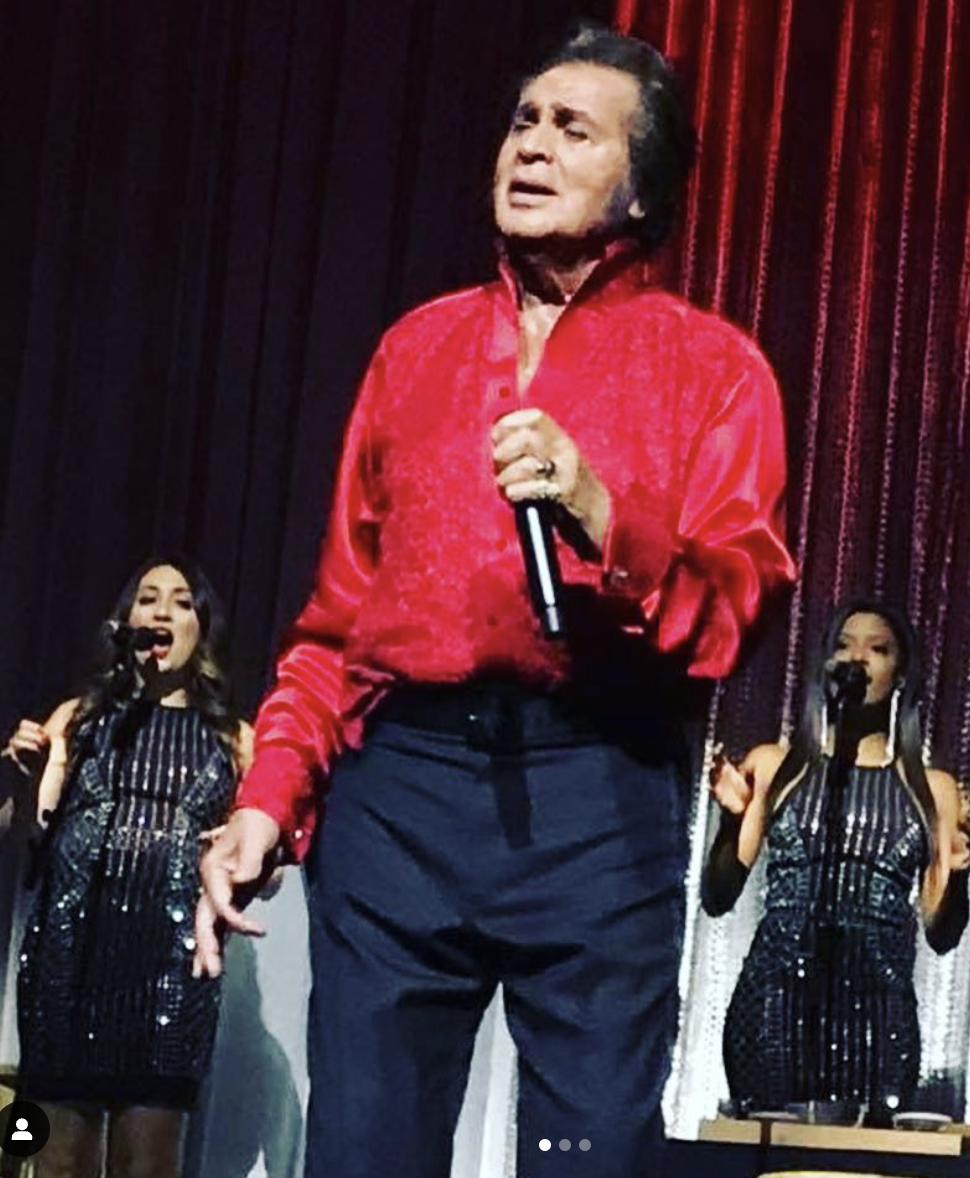 Your "A" Game
This isn't a physical thing to bring to the gig, but it is the MOST important. Bringing your "A Game" means showing up early/on time, knowing your material/being completely prepared, interacting kindly and professionally with the other musicians/sound crew etc., wearing an outfit that fits the gig, paying attention to the gig details that are sent to you prior to the gig, and being ready to have a good time. You will be more relaxed and have more fun on the gig if you come in fully prepared.
Microphone & Cable 
Always carry a mic and cable with you. Sometimes they will be provided, but you never want to end up in a situation where there is no mic!
Mic Stand & Music Stand  
Again, you never know if a mic stand or music stand will be provided for you. Always keep an extra mic clip in your gear bag as well—these break easily! If you use an iPad, always carry a charging cable and iPad stand adaptor with you. 
Ear Plugs 
Ear plugs always get a bad reputation because they aren't "cool," but hearing damage is irreversible and luckily, there are a lot of singer-friendly and musician-friendly ear plugs on the market these days. If you are performing with a band that uses stage monitors and amps, instead of in-ear monitors, it is a great investment to get singers' ear plugs that are specifically molded to your ears.
Water Bottle 
Always have a container filled with water! You never know if water bottles will be available at the gig. If you are playing in a restaurant or bar, chances are you will be able to fill up your water bottle on breaks.
Vocal Health Supplies 
Being a singer can come with the perks of shorter load-in and load-out times, not having to fit gear in your car, etc., but singers also have the most constant upkeep to make sure their voices are in great working shape. Weather, allergies, getting over being sick, being tired, and more are all elements that can affect the quality of your vocal sound and the endurance you will have for a performance. A vocal nebulizer with saline will help clear out some of the "gunk" that allergies can produce, as well as hydrate you more than water will. A vocal straw can help bring down tension and strain on the vocal cords and serve as a gentle but powerful warm-up or warm-down. Sour candies or pastille lozenges can help keep your mouth and throat moist in dry conditions.
Vocal Rest 
This is the NUMBER ONE vocalist tip that gets extremely overlooked. Typically, concert venues, bars, and restaurants have a very loud atmosphere of people talking loudly over music. If you are on a set break, or waiting to perform, try your best to keep quiet so you do not wear out your voice by talking over the sound. When you finish a gig, instead of hopping on a phone call or continuing to speak loudly, just give yourself a little bit of time to cool down. You can always use your phone to text, or ask to step outside with a friend so you can speak at a normal volume.
If you feel that your voice is tired, create pockets of time every hour where you do not speak or sing, to allow your voice to bounce back much quicker.
Comfortable Shoes 
Sometimes load-in and load-out can be a long walk, over dirt, rocks, etc. And if you like to wear nice dress shoes or heels to a gig, it is always good to have a backup! If you arrive in comfy shoes that are black or nude and don't distract, you might actually get away with wearing the comfy shoes on the gig if the stage area isn't "heels friendly." Keep a few bandaids in your bag in case you are breaking in new shoes as well!
A Jacket 
This might sound silly, but there are so many venues that crank up the air conditioning, and it is always better to have something to keep you comfortable and warm, also keeping your voice comfortable and warm.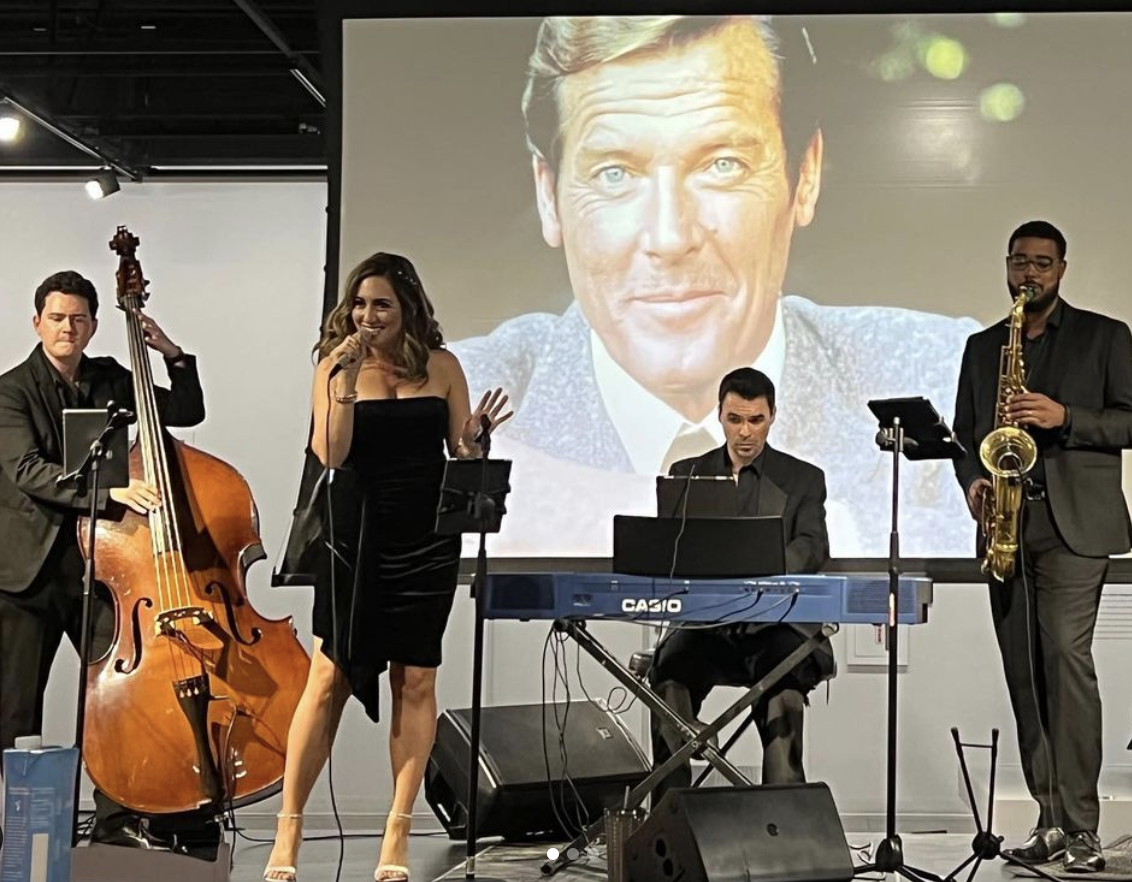 We would like to thank Jayme for lending her time and sharing her experience with our community. SoundLife is about helping make music real, tangible, and achievable. Together, with the right attitude and professionalism, we can change the way the world views musicians. The next generation will write their own story. If we can make one vital suggestion, it would be to find a mentor or many mentors who have the experience you are after, then listen, learn, and repeat. If we could do it all over again with the experience we have now, we probably would have saved ourselves some heartache and headaches. Since time travel is not yet on the table, we aim our eyes forward and hope you, the dreamer, will help continue to change the musician's story for the better.
Follow Jayme Palmer:
Instagram @jaymepalmermusic
---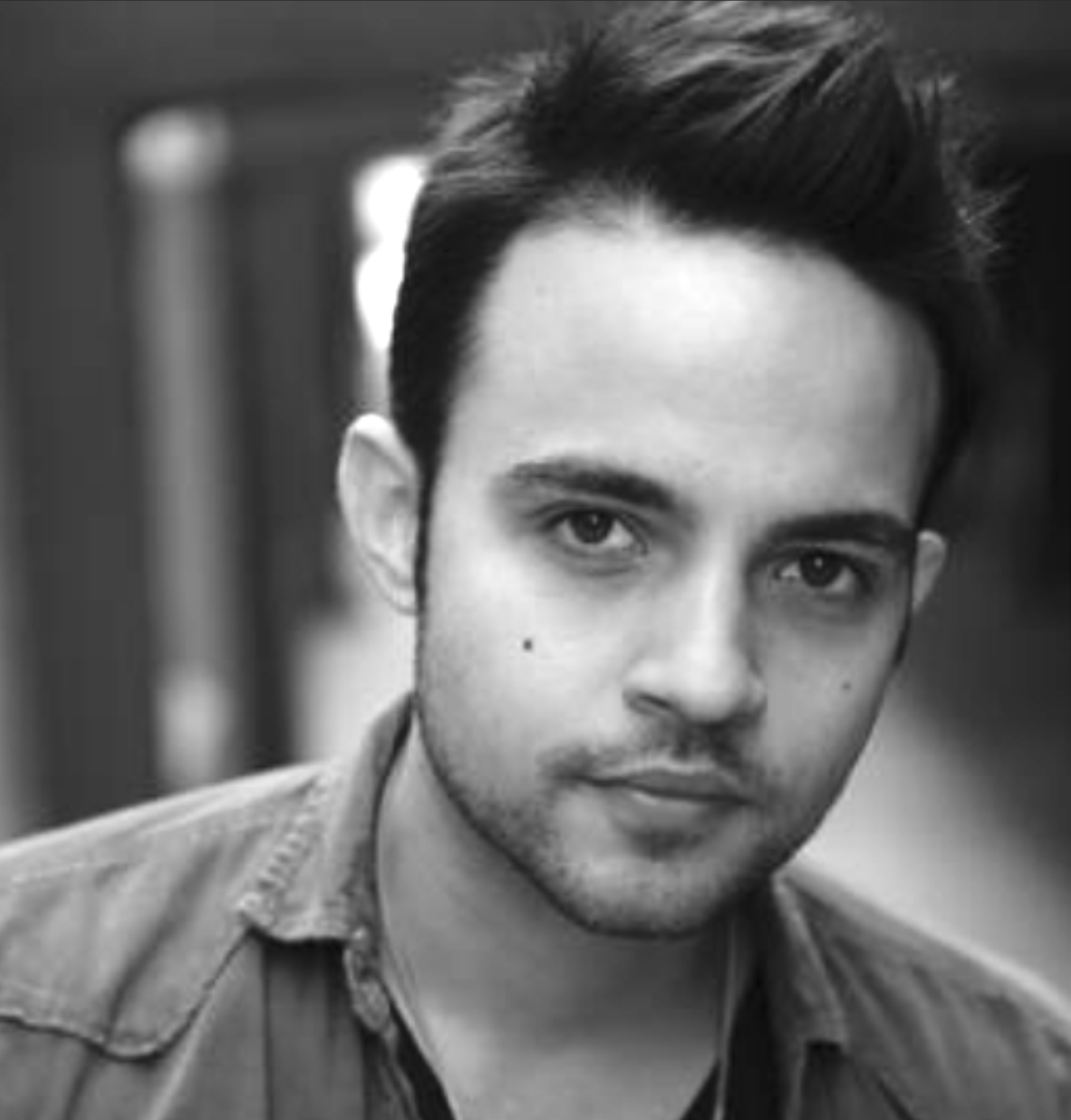 Hey there! I'm Chris Vazquez, Program Director and Co-Founder of SoundLife. I've committed my life to sharing the joy of music through performance and education. As the curator and lead contributor to this blog, I take great care in sharing inspiring, helpful, and eye-opening stories. It is my hope that each article helps both music students and parents of music students all over the world. As a veteran professional musician with over 15 years of touring experience and 20 years of teaching experience, I can say without a doubt that dreams do come true, anything is possible, and music education is a life-altering gift.